How to Decorate an Airbnb Apartment in 4 Simple Steps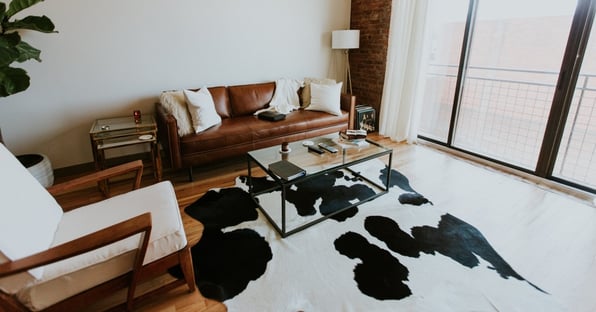 Decorating is undoubtedly a skill and not one that everyone possesses. However, anybody can pick up this skill and create a beautiful property interior with some advice and guidance. Not only is it a gratifying experience, but it's also practical as it can save you a considerable amount of money you'd usually spend to hire a professional.

You can condense decorating an Airbnb apartment into four easy-to-follow steps. When completed in order, it's an effective framework for creating visually pleasing spaces your guests will love.
1. Choose a Style or Theme (...and Stick With It)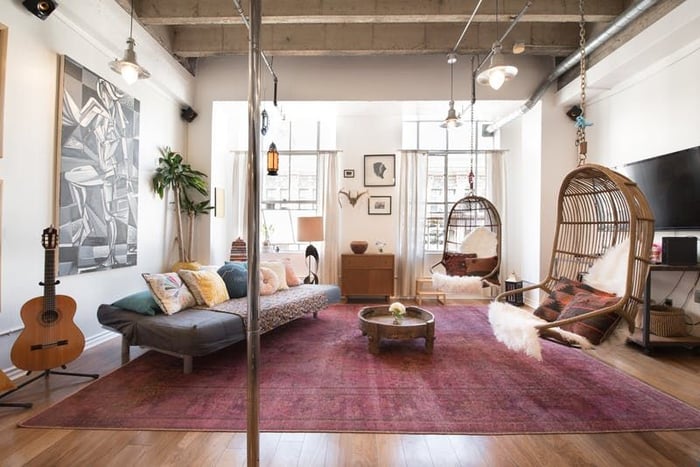 Image Credit
If you're starting with a completely blank slate, the first thing to do is decide on a style or theme for your property. Airbnb guests are searching for experiences and styles they want to stay in, with the property often becoming a big part of their time away.
Of course, people have diverse tastes and it can be a difficult decision to make. However, don't fall into the trap of trying to appeal to everyone and run the risk of appealing to nobody. Think about the types of guests you want to attract and how the style can complement the surroundings and vibe of the area your property is located.
For example, if you're designing for a rural retreat, you might want to consider something a bit more classic or a traditional country style. If your Airbnb property is located in a more urban setting and targets people visiting on a city break, a trendy New York loft style or something suited to more modern tastes might be the way to go.
Now that you've picked the style, it's time to make it come to life...
2. Start With the Walls and Ceilings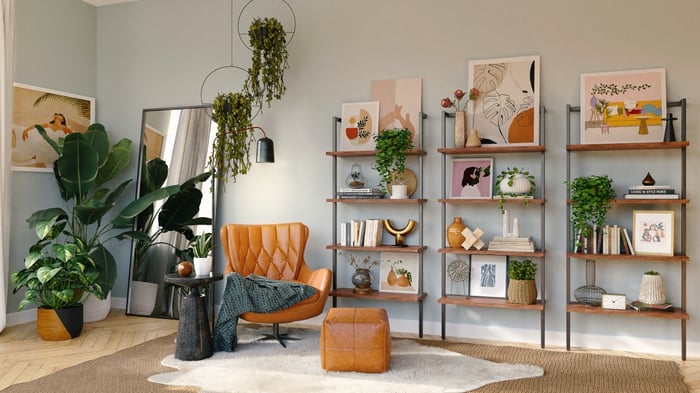 Image Credit
As a general rule, it's always best to start with the walls and ceilings of your property. Here's where you'll make your first decisions. With your chosen style in the back of your mind, select the coverings you want to use. Paint or wallpaper are the most common choices. However, tiles are also a great option as they're durable, easy to clean and no longer confined to the bathroom or the kitchen.
Next up, the all-important colour. The colours you choose can have a profound impact on how guests will feel about the room. Think about the warmth of the colours and how classic or contemporary they are.
You'll want to use a few complementary colours to create a more striking effect. A singular colour can be too much and too many can be jarring. Aim for two or three shades per room and arrange to suit. A good tip would be to use a darker colour on a single 'feature wall' and a more neutral lighter colour on the other walls.
3. Don't Forget the Floors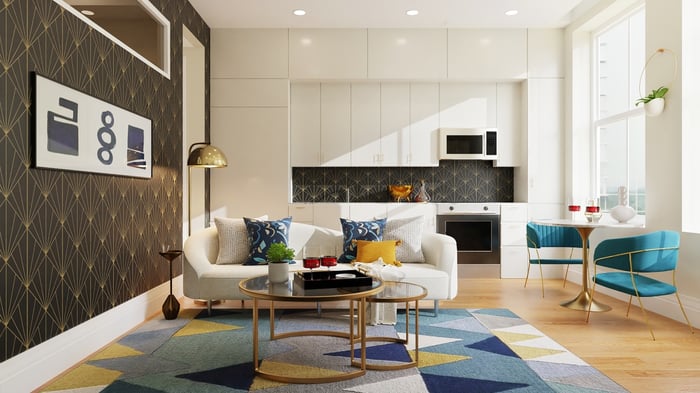 Image Credit
Often overlooked, floors are just as important as the walls and ceilings. When letting your property on Airbnb, you might want to consider coverings that will stand up to heavy traffic and the occasional spilt glass of red wine. Carpets can be comfortable, but it can make them difficult to clean. Tiles or wood might be the most practical option and both can look absolutely stunning when paired with the correct style.
Choose a floor finish that complements the walls and ceilings but creates a stark contrast. As a general rule of thumb, the more of the floor you can see, the lighter and spacier a room feels.
4. Finish With Furniture and Furnishings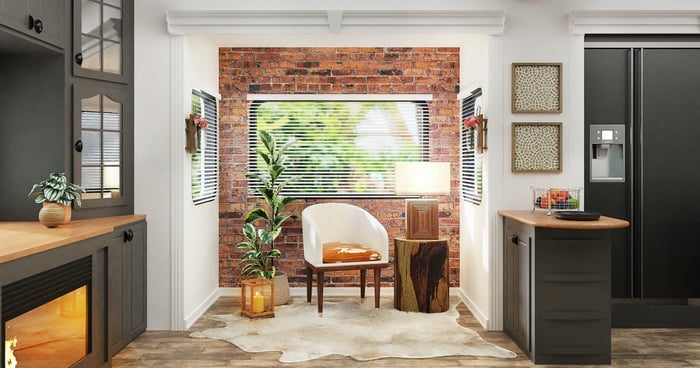 Image Credit
And for the grand finale — it's time to choose the best furniture and furnishings to complete your look and interior design journey. Not only is the furniture the finishing touch, but it's also arguably the most critical too, as it can make or break the style you're trying to achieve.
It's also the aspect of the stay that's most likely to elicit a positive or a negative review and encourage repeat visits. A property could look fantastic, but an uncomfortable bed or insufficient storage space can be a real deal-breaker.
It can be tempting to go for cheaper furniture, especially as it's not you who'll use it most of the time. But buying quality can pay real dividends over time. The quality will shine through for your guests, but it's much less likely that you'll need to replace it regularly, particularly if it's handcrafted to a high standard.
Bonus tip: Consider bringing the outdoors inside. Add some house plants to your property to add extra character and make the entire layout seem more open and inviting.
Decorating or Design? Download Our Boutique Stay Style Guide and Find Out the Difference…
Decorating is a practical exercise. But before you can start to decorate, you should really think about interior design and style. Before you put paint to wall, take a look at our Boutique Stay Style Guide. You'll understand how to make the most out of your Airbnb property and create a captivating experience that will keep visitors flocking to sign your guest book.
Click the link below to download your free copy.