4 Reasons to Choose Revival Beds as Your Boutique Hotel Furniture Supplier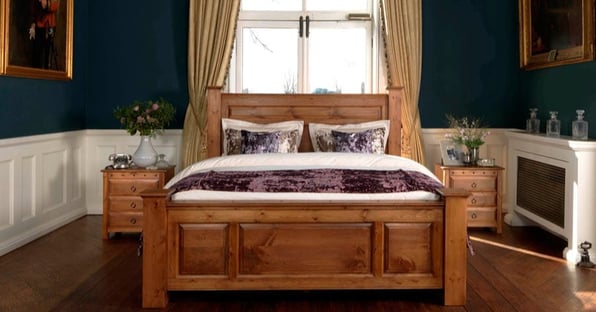 Boutique hotels hold a special place in their visitors' memories due to their innate individuality and unique sense of style and identity. A huge part of this can be seen in the choice of decor and furniture, which is why choosing a well-suited supplier can be a difficult decision, one you certainly shouldn't make lightly.
Many factors can make a good boutique hotel furniture supplier, and we would urge anyone looking to search for one that's well suited to their individual sense of style. This post discusses four key reasons we feel Revival Beds is the ideal partner for your boutique hotel project.
1. Bespoke, Handcrafted Furniture Designed to Your Specifications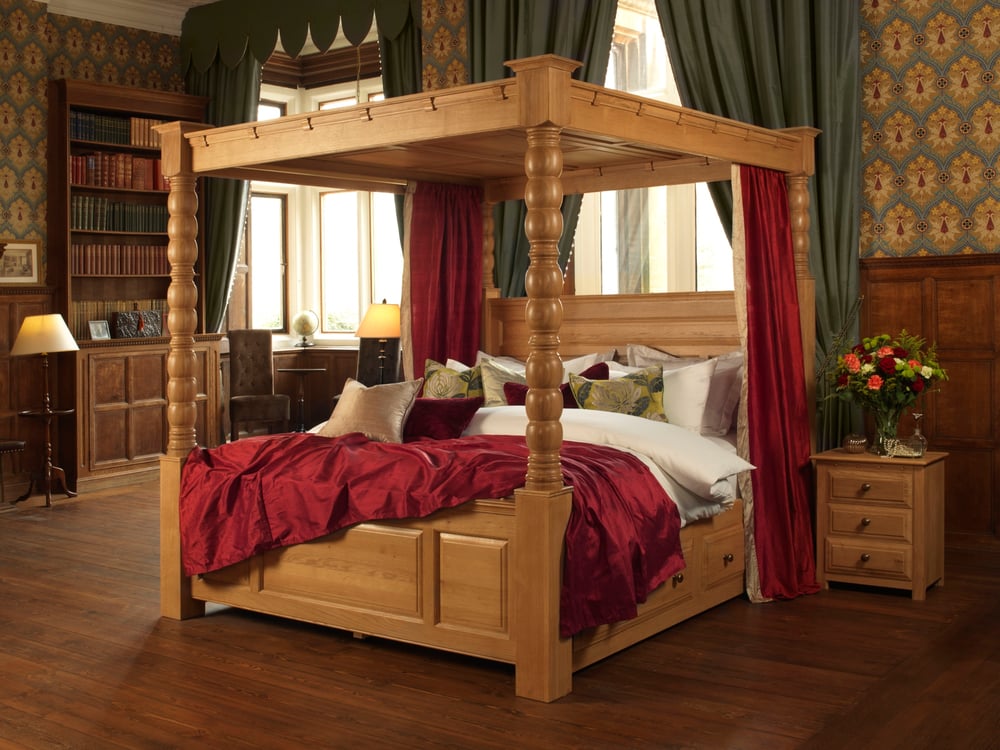 The furniture in a boutique hotel should be as unique as the rest of the property and complement the look and feel of the interior design. It's part of the experience, after all. Mass-produced beds may be functional, but they simply don't attract attention in the same way that a beautiful, bespoke piece that's been handcrafted to your specifications.
At Revival Beds, we're proud to have been creating stunning wooden beds since 1983, creating all manner of beautiful designs for our customers. Our customers benefit from the 30 years of heritage, skill and tradition evident in each piece of furniture that leaves our Nottinghamshire workshop.
Whether you're looking to make a statement with your beds or to add the finishing touches to your interior design efforts, our furniture makes an impact that will have your guests rushing to revisit you.
2. Quality Craftsmanship That Stands the Test of Time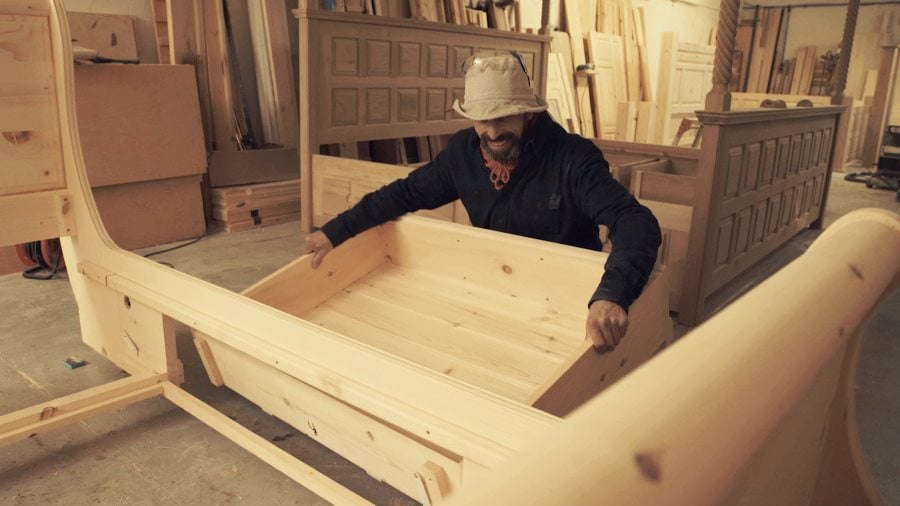 It may sound like a cliche that every boutique hotel furniture supplier could, and probably would, say, but we're willing to back it up with a massive 10-year guarantee and money-back promise. Our furniture is designed and built by master craftsmen with one singular aim — to be the last bed you'll ever need to buy.
Not only does this quality speak to the longevity of our beautiful furniture, but it also speaks to the comfort and pure aesthetic of our beds, cabinets, chests, wardrobes, dressing tables, blanket boxes and mirrors. Each of our pieces has its own unique style. Whether it's simple elegance or regal and ornate, we have quality products to suit the most diverse tastes.
3. Free UK-wide Delivery and Installation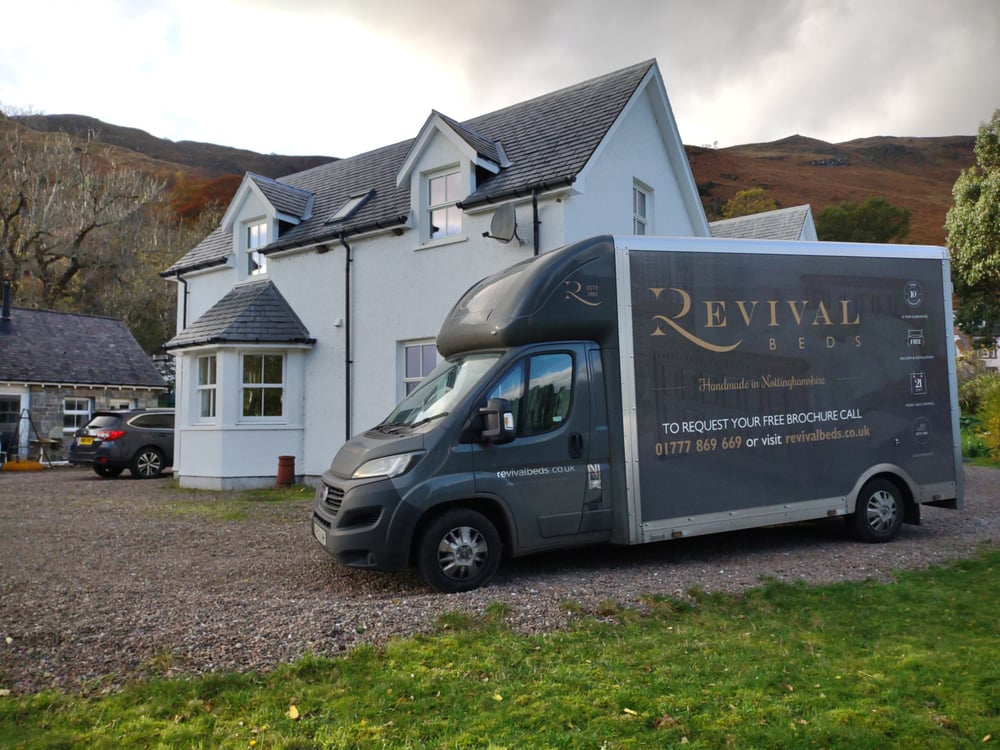 As practical a reason as any, but crucial when running a business. We take care of all of the heavy lifting, ensuring that your furniture order is delivered as agreed and installed in the room of your choice, totally free and at your convenience anywhere in the UK.
Don't worry about it travelling with a faceless delivery service or your finished product turning up with inexplicable scuffs and scrapes. We use our own specialist team who are just as concerned that the furniture arrives fresh from the workshop in perfect condition as their coworkers who built them by hand back in Nottingham.
When the delivery date arrives, we'll send you an approximate time of arrival. After that, you can sit back and relax whilst our team does the rest. They do enjoy a brew, though, if you're feeling generous while they carry out the install!
4. Because Our Boutique Hotel Customers Say Stuff Like This About Us...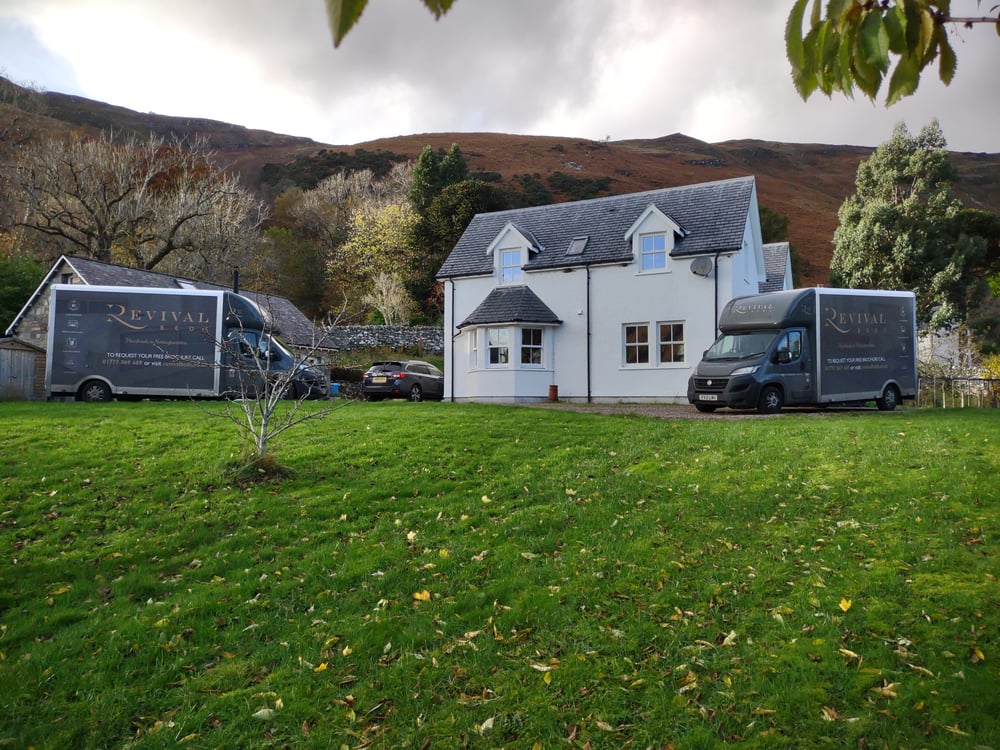 We're no strangers to helping boutique hotels and B&B's choose, design and craft the furniture that helps make their design vision into a reality. We've worked with a range of hoteliers up and down the UK (we've even supplied furniture for a castle before).
It's projects like this recent one for Clachan Garden B&B in Scotland that really make us proud of our heritage and the quality of our products, particularly when we deliver them. It prompts a comment like this from the owner:
"Revival Beds have provided us with a remarkable service. From the moment that we contacted by telephone right through the design and detailing to the delivery. They have been incredibly accommodating and we're delighted with the response we've had and the quality of the workmanship"
Customer satisfaction is always a top priority for us, whether we're delivering one bed or an entire furniture fit, as was the case with this particular project!
Talk to us About Your Project or Download Our Boutique Stay Style Guide
If you want to talk to the team about your project and whether Revival Beds is the boutique hotel furniture supplier for you, please don't hesitate to contact us. If you're not quite there, though, we think you might enjoy our Boutique Stay Style Guide! Immerse yourself in all things boutique and let the guide help you to find the signature style that keeps your guest book brimming all year round.
Click the link below to download your free copy.