6 Stunning Boutique Hotel Style Bedroom Ideas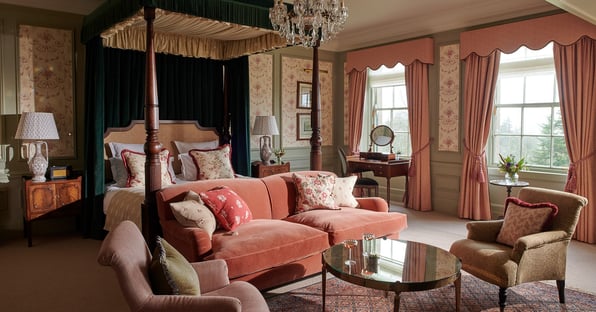 Owner or customer of boutique hotels, we're all obsessed with the beautiful interiors in independent stays.
It's inspirational interior design that boutique hotels are known for, introducing new concepts and experiential interiors into temporary sleep spaces. More than this, we're all in awe of boutique hotel furniture in all its grandeur and glory and how it all seems to effortlessly fit into one interior style.
So, how do the best boutique hotels in the UK coordinate their bedrooms? Here are some simple ideas to get you started.
1. Eclectic Interiors
Termed as 'zingy' by The Independent, Henrietta Hotel in Covent Garden is known for its eclectic mix of interiors. Boldly pairing leopard print with marble and a mix of geometric patterns throughout their boutique bedrooms, this hotel breaks all the usual style rules and creates something entirely unique and off-the-wall.
Yet, this boutique hotel bedroom style idea isn't a stroke of good luck. With perfect symmetry, this boudoir works because no matter how many opposing prints or patterns you introduce; it always finds balance in its uniform image.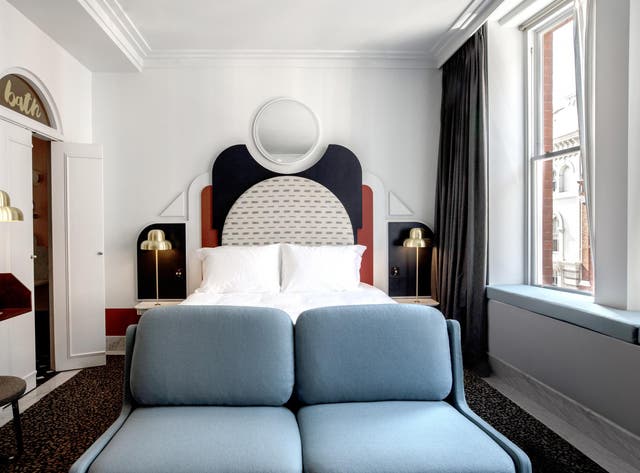 Image courtesy of The Independent
Eclecticism is perfect for short stays, revered for its eccentricity and ability to steer away from the norm to create unforgettable sleep spaces. So, why not mash two totally different patterns or prints together to create a signature style?
2. Seasonal Styles
Spring has sprung all year round with this gorgeous boutique bedroom from Number One Bruton in Somerset. This bedroom has embraced the second season to transport its guests to early April with a gentle colour palette and a generous floral touch.
Although the wash of green on the walls makes this sleep space feel serene, it retains intricacy and attention to detail with its soft furnishings, rugs and artwork that sport vintage floral explosions in different areas of the room.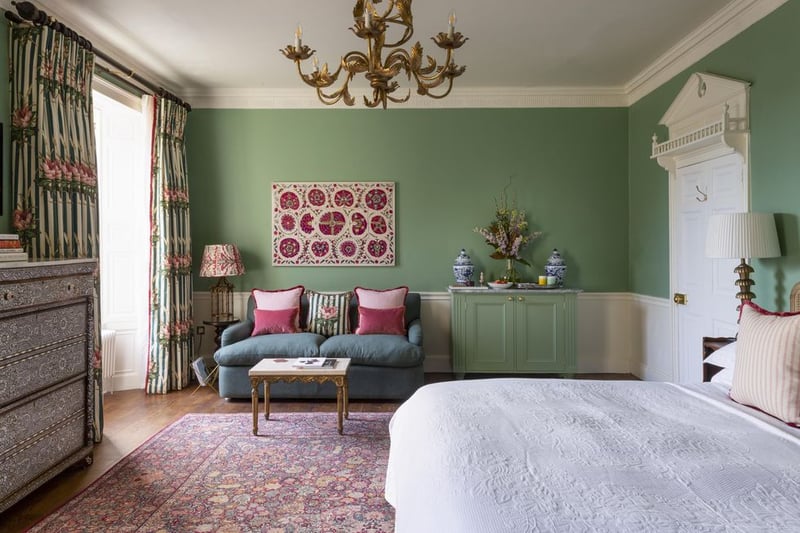 Image courtesy of Elle Decoration
This type of style is easily achieved at home but is more practical for the boutique hotel market. It gives guests a refresh when they need it and a taste of the outside environment, even if you don't have indoor-outdoor space to offer.
3. Playful Projects
Stunning boutique hotel style bedrooms play it anything but safe. Stays like Mhor 84 in Perthshire show confidence with their choice of colour, graphic elements and confronting composition.
This is the way boutique hotels should feel, creating an impact on entry. And believe it or not, it doesn't take much to replicate this feeling. Simply choose a vibrant hue, commit to the cause and imagine a few focal points that you'd like your guests to hone in on.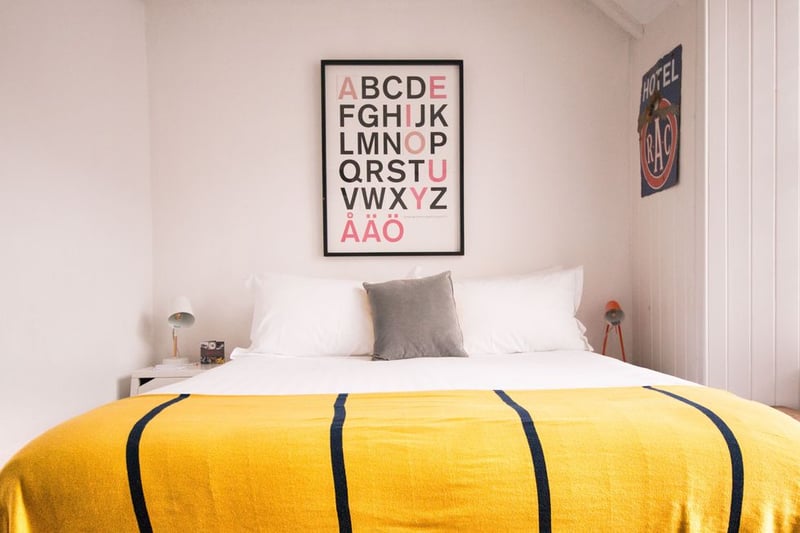 Image courtesy of Elle Decoration
Let's face it. If we wanted to stay in a beige bedroom, we'd pick a familiar franchised hotel. But boutique visitors are looking for a slightly more surprising stay where they can be pleasantly surprised by playful projects.
4. Country Chic
Often nestled in rural locations, boutique stays have the opportunity to display idyllic country lifestyles within their four walls. Using solid wood in abundance and traditional tartan in places, The Fife Arms in Braemar is the perfect example of little boutique luxury.
Its colour scheme is calm, but the room still differentiates itself with warm, low-level lighting and bespoke, boutique furniture pieces. With a lounge area, sun-filled study and grand sleep space, this master suite feels tailored to its surroundings and exclusive to every guest.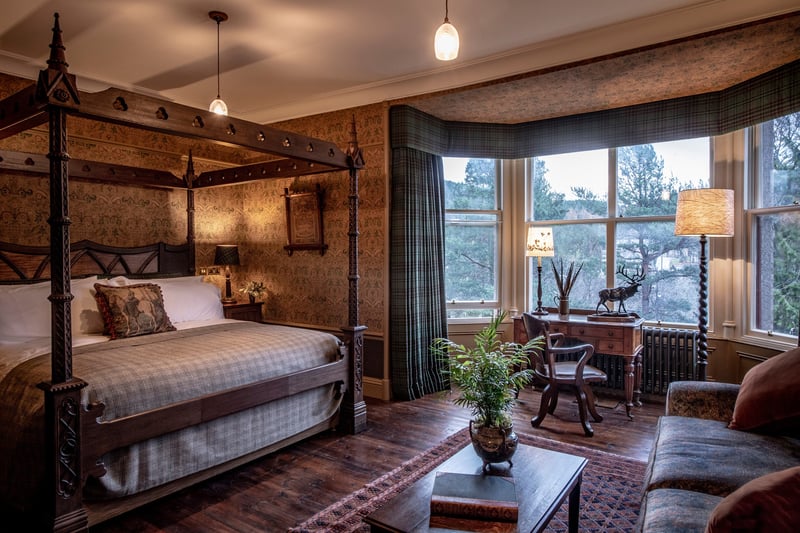 Image courtesy of Vogue
For homes and hotels, this boutique bedroom style is created by using only the best furniture. Wooden pieces must be handcrafted to hold their own and other pieces must feel aged, if not be restored and possess an exciting history, adding to its charm.
5. Restful Retreat
Boutique often means small and secluded, but in some cases, independent estates can be spacious. When space is available, all you need to do is let your occupants enjoy it, opting for an understated interior landscape.
In the vaulted room of Heckfield Place in Hampshire, plastered walls and soft shades create a calming atmosphere apt for rest and relaxation. Although there are small statements dotted around the room, the ceiling light and portrait above the fireplace being some of them, they never overpower the interiors.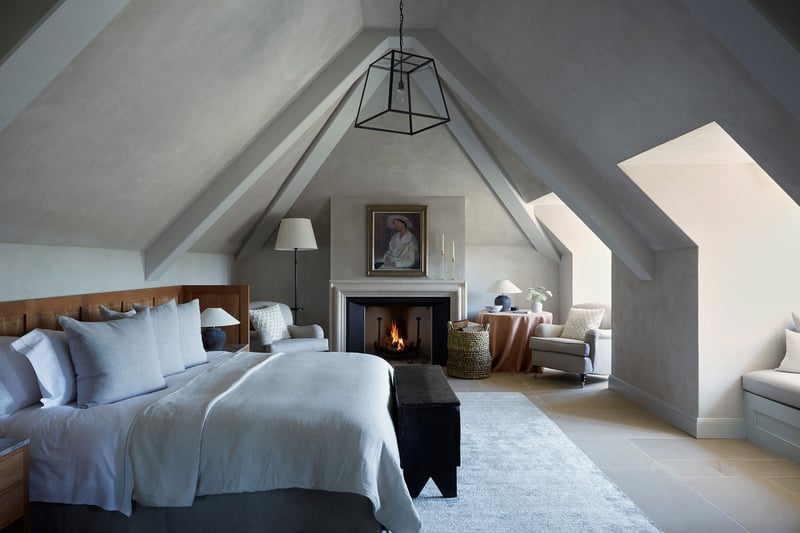 Image courtesy of Vogue
Simply pay attention to the structure of your boutique bedroom to start a similar style. Does your space benefit from high ceilings, bay windows or original features? Let these elements take centre stage and organise interior design around them.
6. Era Interiors
Be inspired by iconic periods by making them the focus of your boutique bedroom. At The Gleneagles Hotel in Perthshire, guests travel back to the glamorous golden age with to-die-for 1920s' decor.
This boutique bedroom has everything to make guests gasp on arrival, from velvet upholstery to fringed cushions and a striking four poster bed. The space is functional, too, with adequate living space and an elegantly placed dressing table.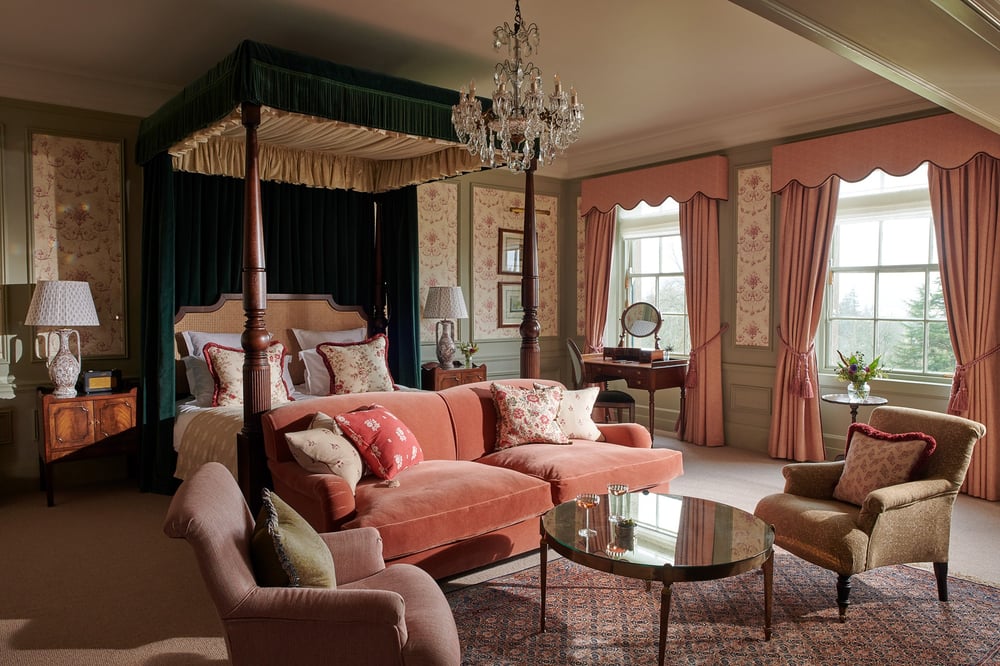 Image courtesy of Vogue
Whether it's the roaring 20s' or another blip in time, boutique bedrooms benefit from era-led interiors. With timestamps dictating interior styles, boutique interiors of this kind provide the all-important experience that small stay guests have come to expect.
Indeed, boutique reservations are made for more than just appearances.
Use Our Style Guide to Transform Your Boutique Hotel
Styling a boutique bedroom is more than just following the latest boutique hotel room interior design. It also requires foresight to understand the guest experience and how they'll feel in such a space. That's why we've created the ultimate boutique stay style guide.
A must-download resource for boutique hotel and Airbnb owners, this guide is full of independent inspiration and can prove purposeful for enthusiastic would-be interior designers who want to achieve the same outlook in their own home. Owner or homeowner, get your copy by clicking on the link below.