3 Classic Bedroom Ideas That Blend Trend With Tradition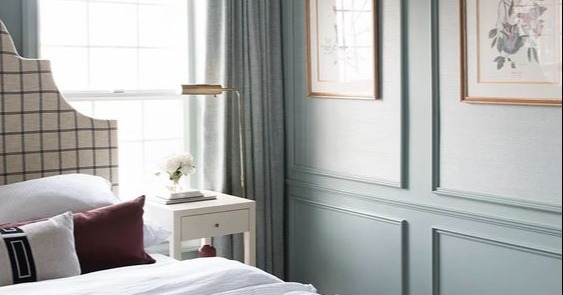 Classic bedroom ideas hold more than traditional value. They also encompass contemporary interior ideas to provide timeless appeal while creating a more modern interior impact.
In theory, everyone should want to create this type of classic bedroom. Its outer shell guarantees to never feel outdated, yet its finishing touches are trend-driven and interchangeable as interiors evolve and seasons change. With these classic bedroom ideas, you could enjoy what feels like an entirely new sleep space several times a year, all while keeping classic elements to ooze elegance and state interior authority.
Discover three of the best classic bedroom ideas that take inspiration from across the globe. Plus, understand how to achieve their well-loved appearance while keeping current fashion on the agenda.
1. French Glamour
This classic bedroom idea is as much seen in the aspirational apartments of Paris as it is in stately homes and impressive family estates around the world. Its iconic elegance is complete with coving and chandeliers, channelling the period France is best known for, finding ultimate fame in the early 18th-century.
Make It Modern
Despite its old-world feel and obvious links to royals and the Renaissance period, French glamour doesn't always have to feel antiquated.
Find iconic French furniture: Some French-style furniture pieces receive constant interior attention, becoming less associated with their source. Instead, they pass over into iconic interior territory where such staples never go out of style. Think gilded mirrors,

sleigh beds

and chaise lounges.


Pick contemporary colours: Explore

Pantone's colour of the year

when decorating to liven up traditional and typical French features. Use accent shades and pops of colour as a way to do something unexpected.
2. Contemporary Country
Country style bedrooms with an abundance of wicker, quaint accessories and traditional patterns appear in rural and bustling interior environments as they appeal to just about everyone. Hinting at the laidback lifestyle of sleepy English villages and with their roots planted firmly in nature, country bedrooms feel at home in farmhouses and converted outbuildings. Yet, they also provide a welcome contrast in condos and suburban sites.
Make It Modern
Country interiors can be brought up to speed with a few simple tweaks that help balance their kitsch nature with more considered, contemporary pieces.
Mix old with new: While country style bedrooms benefit from traditionally styled pieces like

wooden beds

, antique chests and family heirlooms, they shouldn't be the only items on show. Give aged interior elements more modern company with brand new lighting fixtures, modern cushions and

fresh white sheets

.


Offset with accessories: Don't give in entirely to the classic idea of country decor. Include some wicker but offset it with glass. Hang some cutesy picture frames but otherwise, keep it cool with clean-lined mirrors and large windows. Pick soft colours and pair them with sharper shades and shiny surfaces.


3. Californian Calm
The soft stylings of Southern California remain largely unchanged. Rooms of this kind praise light, prioritising big windows and bright white walls to bounce sunlight around the room. Pale pines and driftwood meet soft furnishings in nearly neutrals to create a beachy, balmy oasis optimised for a restful night's sleep.
Make It Modern
Thanks to their timeless look and feel, calm Californian bedrooms never feel outdated or overdone. However, they can be designed with today's trends in mind to create a fastidious fashionable space.
Master minimalism: A key part of achieving Californian bliss in your boudoir is knowing when to reign in your creative ideas in a bid to keep things simple. This pairs perfectly with the minimalist

modern trend,

favouring a "less is more" approach to decorating, preferring functional assets to fancy accessories.


Clash prints and patterns:

So long as it's done in a subtle way that's in line with a more pared-back colour palette, print clashes can help Californian abodes appear to be more 'with the times'. Mix spots with stripes and even introduce more geometric patterns to keep this style feeling fresh.

Whether it's French chic, English countryside charm or cool Californian style that speaks to you, you can make any classic bedroom idea a reality with our latest brochure.


find your perfect handmade furniture today in our new collections brochure
Our Collections Brochure is the first stop on a journey to traditional, trend-driven sleep spaces. Complete with handcrafted furniture for every area of your bedroom suite, fitting out your new space is easy, leaving plenty of room for putting together those all-important final touches.
Download your copy of our Collections Brochure below.