Is Hardwood Sustainable? The Debate Put To Bed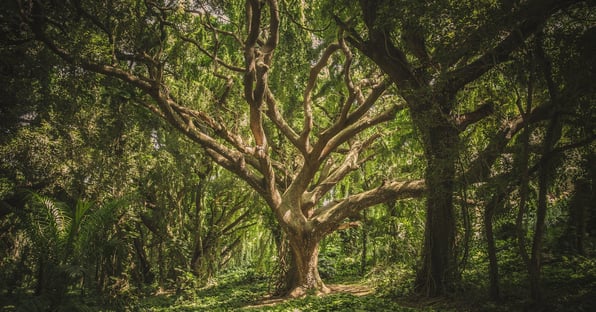 Hardwood can be sustainable when sourced responsibly. Wood certified by the Forest Stewardship Council (FSC) is guaranteed to be sourced using low-impact logging methods. On the other hand, wood from unsustainable sources can mean devastation for the environment.
Keeping sustainability in mind means that forests today should still be there for your grandchildren. We've discussed if hardwood really is sustainable and how you can be kinder to the environment with your material choice.
What Is Hardwood?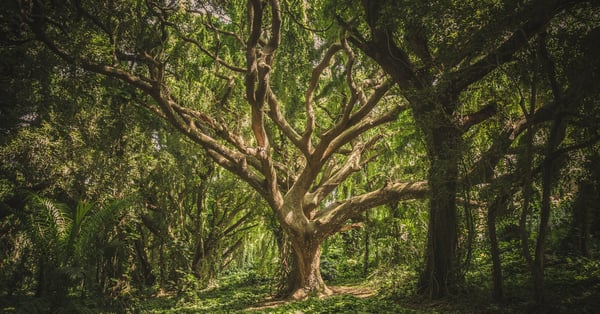 Hardwood is typically classified as timber from dicot trees such as beech and oak. In contrast, softwood is timber harvested from trees like pine and fir. Although they both have robust qualities that make them perfect for furniture, they grow at completely different paces which affects their renewability.
Fast-growing pine trees, which are a type of softwood, are considered more sustainable than slower growing trees like oak - which is a type of hardwood. Forests have to be managed carefully to make them sustainable.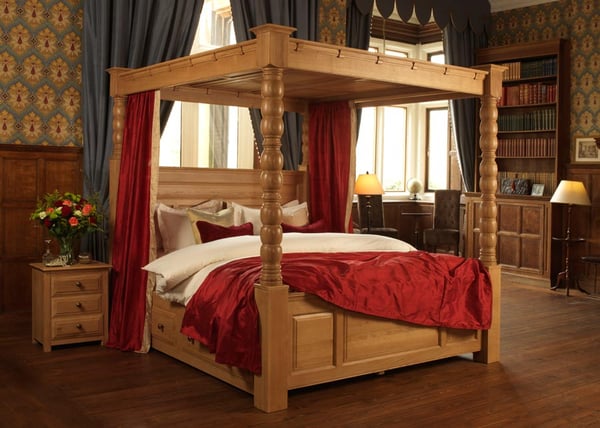 Wood is unique as it's a natural resource that can actually be renewable - if it's grown and harvested correctly with appropriate management. Europe has introduced measures to protect its timber sources and in fact, a significant number of trees are planted compared to the amount felled each year.
In essence, choosing to purchase from manufacturers that use wood derived from European sources is a more eco-friendly choice because the forests are now protected by legislation.
There's been an increase in concern from the public surrounding timber sourced from countries outside Europe, particularly from Asia, Africa and South America. That's not to say that these sources cannot be sustainable. There are now international organisations providing continuous assessment of these woodlands, enabling purchasers of non-European wood to make the ecologically correct choice.
At Revival Beds, we take pride in our craftsmanship and will only ever use sustainably sourced wood. Each component is lovingly crafted from the finest grade timber, which is grown in sustainable, managed forests. It's handpicked for its character and delivered to our workshops direct from the sawmill. Each piece carries its own distinct mark, making it easy for us to check the country of origin, even down to the name of the local mill.
Why Do I Need to Use Sustainable Hardwood for My Furniture?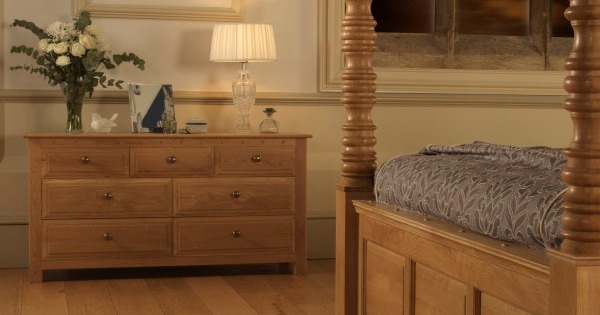 The timber industry is insatiable, as is our demand for the material. Sustainable wood is obtained legally and gathered in ways that protect the existing trees, as well as the waterways, wildlife and the environment too.
The Brazilian Amazon deforestation might not seem very relevant. It happens thousands of miles from home so seems incredibly exotic and remote. However, buying unsustainable wood has a profound effect on the areas where it's harvested, as well as making countless rare and endangered creatures homeless.
Wherever the wood claims to be from, it is always wise to look for official certification to ensure that the timber derived from sustainable sources. In particular, look for the Forest Stewardship Council (FSC) logo. This helps to guarantee to the consumer that the timber came from sustainable sources, where an area is replanted after it has been harvested.
At Revival Beds, we insist on European oak that's 150-200 years old, selected for its distinctive notes, character and durability. Each piece of oak furniture is hand-polished with protective wax to emphasise its natural beauty. There's nothing mass-produced about us and we actually limit our orders to ensure the best craftsmanship has gone into it.
We achieve sustainability without compromising on quality. If you would like a closer look into our hardwood bedroom furniture and processes, we've got just the thing.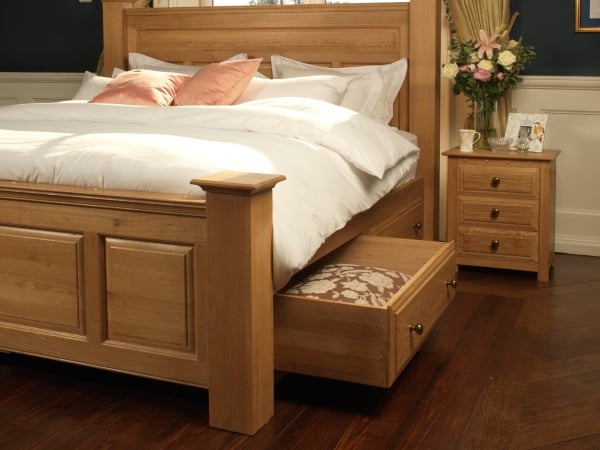 Bring Sustainability Into Your Home Today
Being eco-friendly starts with making smarter choices for your home. Flat-packed, mass-produced pieces are often made in ways that are harmful to the environment.
Here at Revival Beds, we want to make sure our forests are protected. Take a look at our range of sustainable products by clicking below: