Premium Wooden Beds: The Perfect Elegant Master Bedroom Addition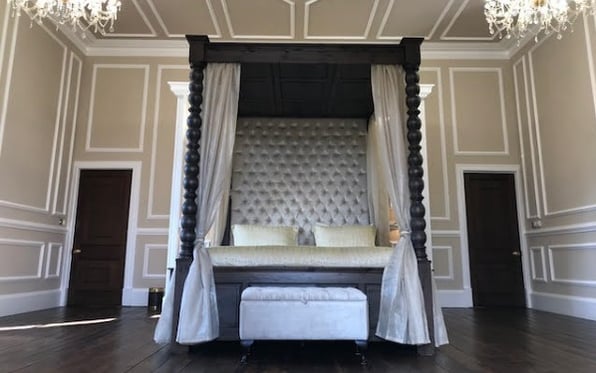 For thousands of years, the head of the estate has always been fortunate enough to enjoy their own lavish bit of privacy in the form of a master bedroom. While many don't stray from the traditional blueprint, modern conveniences have allowed many to benefit from an elegant finish to create a space entirely for their own pleasures and distinct tastes.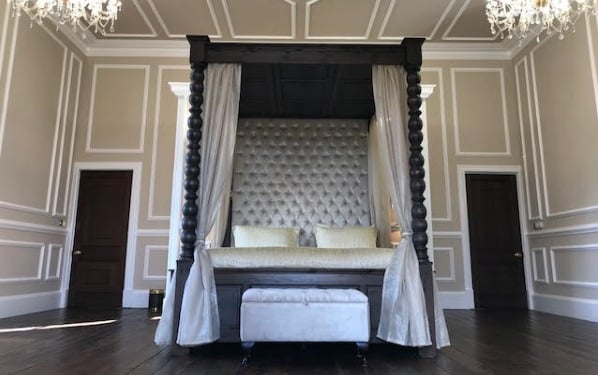 Although, one thing has remained constant - the inclusion of a premium wooden bed. If you're looking for elegant master bedroom design ideas, a bespoke handmade bed is what should be at the heart of your sophisticated retreat.

It's the Heartbeat of Any Elegant Master Bedroom
Curtains, rugs, the lighting - these accessories don't instantly demand attention. While they do play an important role in helping to transform an ordinary master bedroom into an elegant one, it's a premium wooden bed which proves to be the heartbeat of any luxurious bedroom.
When people picture elegant master bedrooms, their minds instantly envisage bespoke handmade premium wooden beds. That's just the perception they have - and for good reason. These are the types of beds that you expect to feature in high-quality hotels and boutiques you see in Hollywood movies or those that only royalty can afford.
Whether it's a master bedroom in a palace or in a large country house in the middle of nowhere, it's a premium wooden bed which catches the eye in any setting. If you want your master bedroom to be a chamber of envy for anyone who's fortunate to catch a glimpse, leave a lasting impression by investing in a premium wooden bed.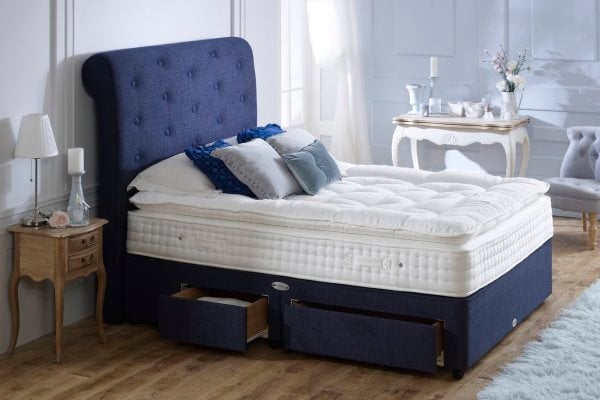 The Versatility is Unparalleled
Divan and metal beds don't exude the same luxury and class you expect to see in an elegant master bedroom. While divan beds are popular bases simply because of storage options, investing in a premium wooden bed doesn't mean you need to compromise or give anything up.
Although Ottoman storage is popular, it's not practical and not something that will elevate the status of your bedroom. For example, storage options in divan bed bases are restricted to around 5KG. With wooden beds, you can benefit from far greater storage space - up to 16 cu.ft - which can also carry a lot more weight.
No master bedroom should be cluttered. Premium wooden beds offer much larger storage options while maintaining their stylish and timeless designs that can fit the design of any master bedroom.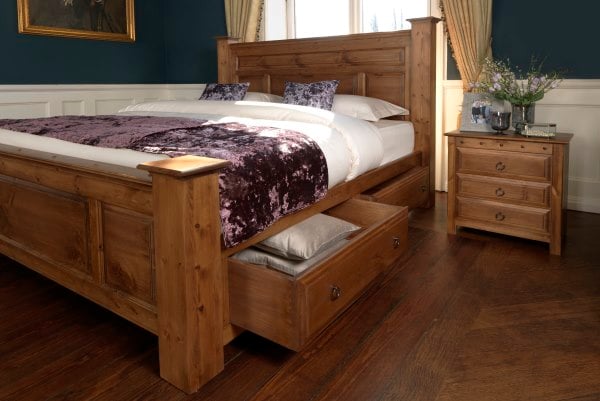 Superior Quality, Just Like You Deserve
You don't work hard to come home and suffer from a constantly squeaky bed which makes it difficult to sleep. An elegant master bedroom is more than just a place to lay your head, but the ideal space to dream in and forget about the outside world.
Few things compare to when your head hits the pillow after a long day at work. Premium wooden beds are made of superior quality which is exactly what you deserve and what takes a master bedroom to an entirely new level.
Look for a bespoke premium wooden bed manufacturer that uses the finest grade of European oak, Quebec Yellow and Scandinavian Redwood. These are selected for their distinctive notes, character and durability. Plus, your master bedroom will benefit from having a bed that's strong, stable and features intricate design details.
You'll instantly notice the superior craftsmanship and level of affection that goes into each one, especially from Revival Beds.
Throw some plush pillows on top of your premium wooden bed to transform your bedroom into a bonafide retreat which emulates the most sumptuous of luxury getaways.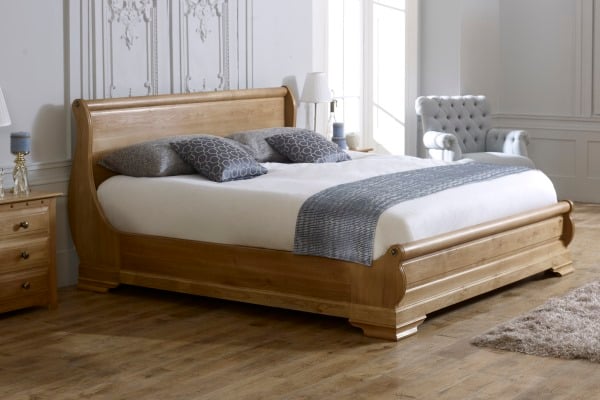 It Helps Shape the Rest of Your Master Bedroom
Whether it's a sophisticated Scandinavian abode, a breeze beachfront retreat or a lavish Victorian study, a premium wooden bed is what helps to shape the design and aesthetic of your elegant master bedroom.
Best of all, handmade premium wooden beds from Revival Beds are all handmade to order in the UK and bespoke options are also available. That means you're not picking the exact same style and size that's been created for hundreds of others. It's unique to you - exactly how you want it.
Use your wooden bed as a platform to improve every area, style and design of the rest of your bedroom. It can give you a better indication of the type of furnishings you should include, the colour tones you should incorporate and whether you want an elegant boudoir with a serene atmosphere with plenty of natural light or even a fortress with a monochrome colour scheme.
Your options are endless, so you can be as creative as far as your imagination stretches. It would be counterproductive to plan every area of your bedroom before realising that your perfect premium wooden bed would look far more welcoming in an entirely different style.
Instead, your wooden bed can help you shape the design for your perfect bedroom that will be an oasis and safe haven for tired eyes.
It'll Be With You Forever
From when the kids burst through the doors on a bright Sunday morning to jump on the bed, to when they're all grown up and move out, a handmade premium wooden bed is going to effectively become a part of your home forever.
Fittingly enough, you'll even notice the natural ageing of the material as you and your bed grow older together.
That's what they're designed for. Whether it's a sleigh or four-poster, a bed shouldn't be something you have to replace each year and waste money on - that's not how the master of an estate should live. It should be something you've relied on for years, something you're incredibly familiar with and a bed you know hasn't and won't ever let you down.
Although, just to be on the safe side, you get a unique 10-year guarantee with Revival Beds which really won't be needed. But it's good for extra peace of mind.
So, you should look for a reliable and experienced premium wooden bed manufacturer. Their collective years of craftsmanship experience ensures that you'll have a premium wooden bed that's perfectly fitting for a master bedroom for the long-term.
This is where the process to create an elegant master bedroom begins - a premium wooden bed. So, start your journey for the bed that'll last you a lifetime with your own bed buying guide.
See Which Premium Wooden Bed Can Transform Your Master Bedroom
Picking a bed is just one of the things you need to consider to elevate your master bedroom into a standard of elegance. The size of your bedroom, how often it'll be used, your budget, storage requirements and so many more things need to be thought about beforehand.
To help with your search, we've created a free bed buying guide. It includes plenty of information ranging from the different types of beds you should look into and their benefits, what to look for when decorating your bedroom and so much more.
To get your copy, click on the link below.