The Ultimate Guide to Types of Bed Bases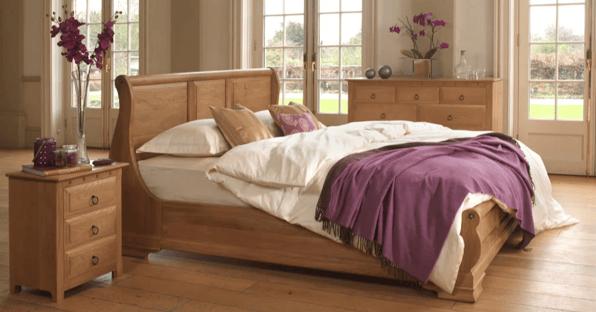 When buying a new bed, many of us thoroughly research mattress types but forget about the importance of selecting a good bed base. The foundation of your sleep sanctuary is equally as important as its soft surface, forming the basis of sleep support and contributing to the look and feel of your interiors.
So, from the ever-popular divan to the (superior) slatted variety, we look at all types of bed bases to determine which is best for your boudoir.
In the market for an entirely new bed set up?
Skip to the end of this post to read the ultimate guide to choosing the perfect bed. We'll cover bed bases in this resource without leaving out all of the other important details for creating an impeccably comfortable yet stylish slumber.
Types of Bed Bases
Box spring, bedstead, adjustable, guest, sprung edge, platform, pocket sprung, fixed slatted, sprung slatted, adjustable, bunkie board. Who knew there were so many different bed bases to choose from?
In reality, these are all variations of two types of bed bases; divan (a solid surface) and slatted (a surface carefully constructed of made-to-measure wooden panels).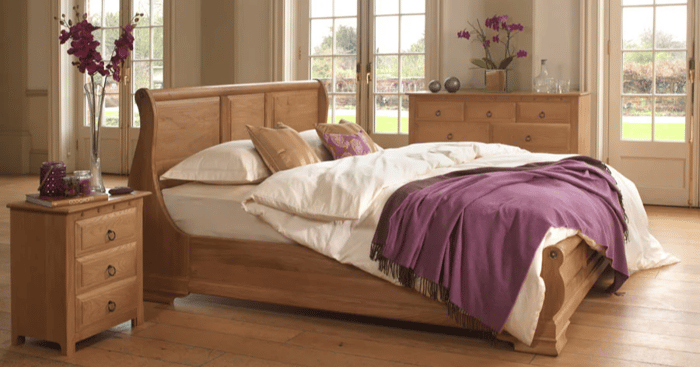 An example of a slatted bed base in a stunningly classic sleigh bed style. Inspired by the French Riviera's gem, the Monaco Sleigh Bed is as comfortable as it is captivating.
Shopping for bed bases can be overwhelming – and it's tempting to spend most of your energy looking for the perfect mattress.
Once you skip past the jargon, find the right provider and take a sneaky trip to the showroom (if you have the chance). It gets easier and more enjoyable to choose what stands to be an essential part of your sleep set-up.
Think of beds in two main categories, solid and slatted, and go from there. To get you started, we're putting them both head-to-head in the following sections.
Also read: How Often Should You Replace a Bed Frame?
Divan
A Solid, Undeniably Stylish Bed Base
A divan bed base is easily one of the most popular and recognisable bed bases on the market. They're simple, stylish and suit that Scandinavian style. But are they worth the hygge hype?
How They're Built
A divan bed base is essentially an upholstered wooden box. The concept of a divan bed base is to provide even mattress support with a no-fuss, flat surface.
Plus Points
Affordable - Usually sold as a bundle with mattress in tow, divan bed bases often come up cheaper than buying a bed frame and mattress separately.




Dual-purpose - Although not exclusive to the divan style, this bed base is known for sneaky underbed storage, helping you channel your inner Marie Kondo.


Stylish - Divan bed bases have that clean lines look if you want to live for the moment and leap onto the minimalism train.
Drawbacks
Quality issues - Built to all different standards and expertly hidden in upholstery, it's hard to tell the

raw materials

from robust timber to cheaper, lower-grade MDF.




Longevity - If you get a poorly made model, you'll have a whirlwind romance with your bed base as it may only last for a matter of years (or even months). Then there's also the issue of styling. While simplicity is all the rage right now, will it remain the same in seasons to come?


Maintenance - As it's upholstered, the divan isn't so stain-resistant or practical in terms of pilling. For a brand new feel that lasts forever, a divan might not be your best bet.

Get a Good Night's Sleep, Every Night
Bed base and beyond, we discuss how to choose the perfect bed in this all-encompassing guide. Go straight to the source and download everything you need to know about creating the ultimate sleep experience.
Slatted
A Carefully Constructed Sleep Foundation
Slatted bed bases appear in many styles and shapes. From bedsteads to classic four posters, slats are used to distribute even weight and allow for all-important ventilation. They aren't necessarily linked to a particular style — though there's no shortage of swoon-worthy slatted beds on the market— instead, they're associated with a sound sleep investment.
How They're Built
A slatted base can accompany any type of bed frame from an opulent, ornate number – think our County Kerry with traditional square panelling – to a sleek, sophisticated silhouette, such as our Studio Bed. Slats are carefully measured and positioned to create a bed base with even distribution and airiness in equal measure.
Plus Points
Quality control - The clear advantage of a slatted bed is your ability to assess the bed base quality by looking at the materials and

craftsmanship

before you buy.



Maintenance - Being made from wood, slatted bed frames rarely tire and are low maintenance. The spaces between the slats also aid ventilation, ensuring your mattress stays fresh and functional for longer
Drawbacks
Potential breaks - If slats aren't made from quality wood, they can be prone to breakage. Think back to quality control here and assess the quality of the bed base to banish bed breaks. What should you look for? Slats with small spaces in between and evenly spaced wood panels. The smaller the space, the fewer opportunities for error.




Mattress issues - No matter the quality of the bed base, slatted bases force us to think about our mattress investment. Poor quality mattresses will sag between the spaces in a slatted base well before their time. This isn't a fault of the slatted bed base, but a good indicator that your sleep surface isn't up to scratch and will likely pose other problems.


Storage - Many slatted bed bases on the lower end of the market won't include underbed storage as this involves building another element to the base (creating extra expense). However, it's more of a myth than a major disadvantage of a slatted bed base that they can't contain under bed storage. We have plenty of

options with in-built storage

for those struggling to house all their extra items.
Also read: Mattress Buying Guide
Divan vs Slatted Bases: On Balance
We hope it's clear that the slatted bed base wins for its transparency surrounding quality issues and style versatility. With slatted beds, you can select a bed base that will support you through thick and thin, tosses and turns, late nights and early mornings and align with your interior taste. It's a no brainer.
Sure, both bed bases have their drawbacks – mostly relating to quality. It's truly a case of getting what you pay for when buying a bed base.
However, with slatted beds, you can easily determine if you're investing in a high-end bed model and make your money go a little further.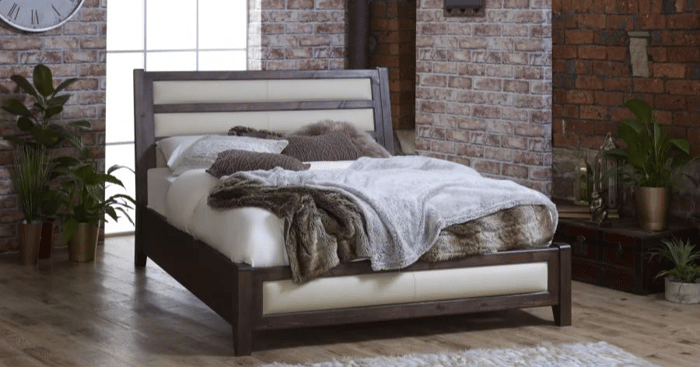 An example of a contemporary bed with a slatted bed base. The Studio Bed sports leather upholstery and a simple shape for a decadent downtown feel.
We can't deny that divan bed bases look sleek and seamless, giving them a 21st-century appeal. However, slatted beds can emulate this laidback look with shaker, loft and studio styles available to choose from.
Ultimately, choosing the right bed base is important – but it shouldn't be the only thing on your agenda. When choosing the perfect bed, there's a whole host of components to consider.
Choosing the Perfect Bed, From Supportive Base to Snooze-Worthy Bedding
Go more in-depth to the bed buying experience and ensure you don't miss any other vital elements of a good night's sleep. Whether you're stuck on mattress compatibility, bedding quality or bespoke alteration requests, you'll find all your questions answered by clicking the banner below.