Why Superior Wooden Beds are the Perfect Luxury Bedroom Furniture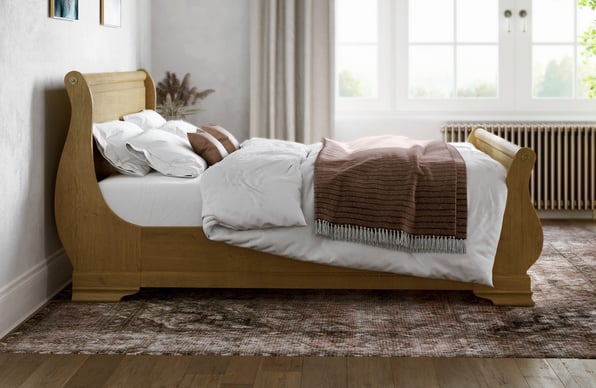 We all want luxury bedroom furniture. After a long and tiring day, there's nothing better than relaxing in a high-quality and elegant wooden bed, surrounded by other beautiful, complementary pieces. But, why do we always think of wooden furniture when we think of high-quality?
The Typical Luxury Bedroom Furniture
Picture a grand bedroom at Buckingham Palace. Imagine you've walked through the ornate and beautifully decorated hallways and stepped into one of the many bedrooms that the palace holds. When you look at the bed, what is it made of?
Whenever we think of country houses and boutique hotels, the furniture is always made of wood. The more premium and luxurious the setting, the more likely we think the furniture is wooden. Here are some of the reasons why we correctly associate wood with quality.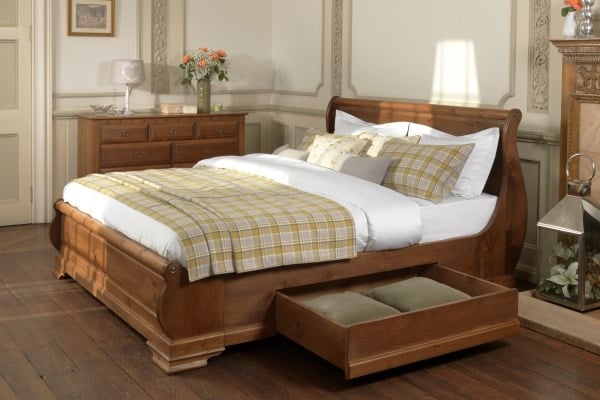 Why Do We Think This?
Luxury Takes Time
One of the main reasons we associate wood with quality is because it's a material that takes longer to craft furniture with. It takes time to create something truly special, with craftsmen taking extra care and attention to make sure everything is right.
It's a process that can't be rushed, ensuring the finished design is perfect and without any blemishes.
Wood Holds Its Value
There's a good reason so many of the furniture pieces featured on antique programmes are created with this material. Pieces that are made from high-quality wood are more likely to hold their value. This makes them a great investment for the future, something that can become a family heirloom.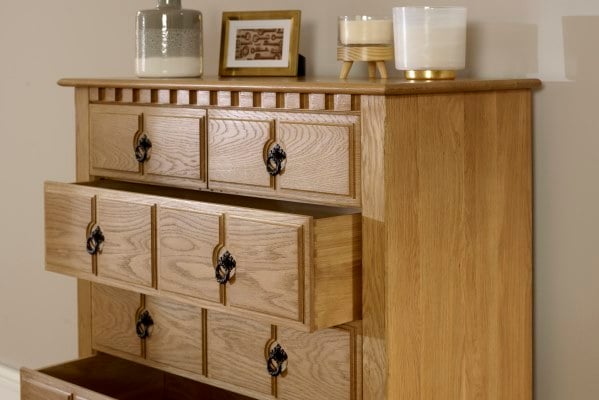 Filled With Character
Furniture created with metal or other non-wood materials can feel a little cold and mass produced. Handcrafted wooden furniture is filled with charm and character. The variation of the wood grain and the individual texture - each piece has its own specific story.
Because they're unique and one of a kind, we associate them as being high-quality.
Natural Ageing of Wood
Furniture made from wood ages beautifully. No matter how long you've had a piece, if it's been well cared for, it will look fantastic. Other materials don't fare as well over time, losing their appeal and showing their age.
Wood is the perfect choice for luxury bedroom furniture because they'll still be elegant and sophisticated for years to come.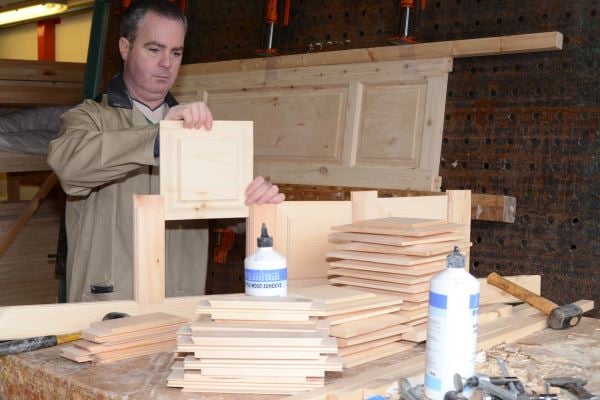 A Part of Nature
Wooden furniture feels more natural than man-made alternatives. In fact, studies have found that furniture made from wood is actually better for you.
The report stated that, 'Wood is considered to be natural, and people appreciate wooden furniture more. The calming properties of wood, its better acoustic properties and the better air quality it ensures all contribute to this.'
Expert Crafting
"Rather than being created by machinery in a factory, high-quality wooden furniture is designed and put together by hand. The result is a bed that's more durable than alternatives made with other materials and this is why we always associate wood with quality."
We understand the time, effort and precision required to create furniture that's so sophisticated and elegant.
Commitment to Sustainability
Superior wooden beds are sustainably sourced. When created, they only use materials that keep the environment in mind. They would also be built to last a lifetime, meaning you are not buying the same bed time after time, which is better for the environment and the end user financially.
With an eco-friendly bed, you can enjoy an elegant and sophisticated focal point of your bedroom, safe in the knowledge that it hasn't had a negative impact on the environment. It's just another benefit of an ethically crafted wooden bed.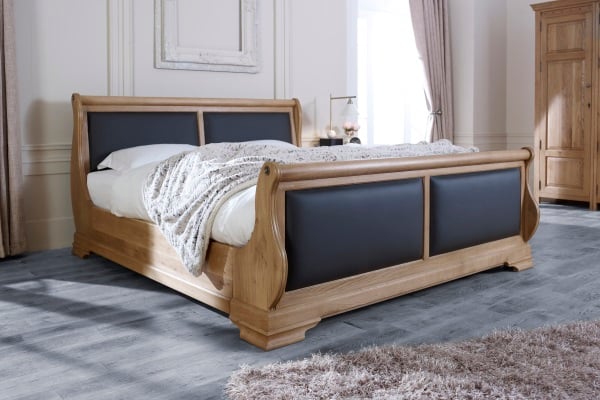 Bespoke Pieces
Wooden furniture that's been created by hand can be designed to your exact specifications. You can build your dream bed that includes all of the features and design aspects that are important to you.
It's much harder to find bespoke furniture that's made from other materials, meaning you end up with something that's the same as everyone else's.
Find Your Dream Wooden Bed
If you've always dreamed of having a luxury wooden bed, but you're not sure where to start, then worry not. We've created a bed buying guide that will help you to find the right design for you.
It gives you helpful advice if you're decorating your bedroom and then outlines the different types of bed and their benefits. By the end of the guide, you'll have a clearer idea of what you want for your bedroom and you'll have some suggestions from us.
Make sure to get your free copy of The Guide to Choosing the Perfect Bed now by clicking on the link below.