Why Handmade Wooden Beds are Worth the Investment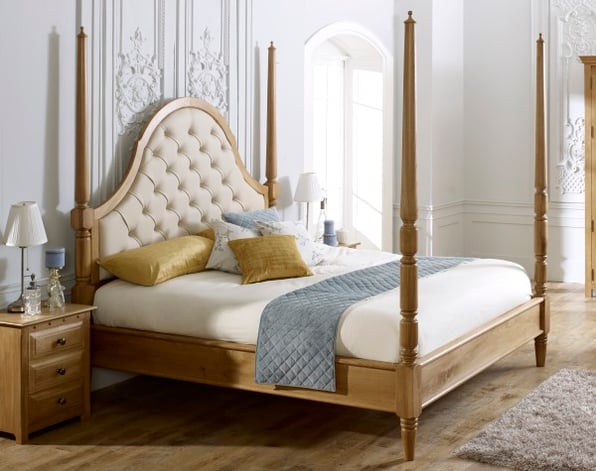 When you're browsing for a new bed, you obviously want the most luxurious, comfortable bed you can find within your budget, right? Handmade wooden beds are a surefire way to definitely get your money's worth and maximise the chances of you having an uninterrupted, perfect night's sleep.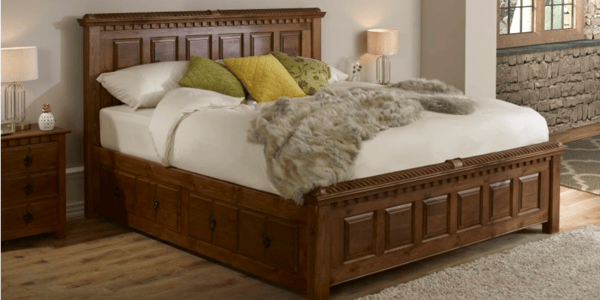 Here are some more reasons why they're such a good buy for your bedroom:
They help you Save Money in the Long Run
We're not ones to cover up the fact that handmade wooden beds are more expensive than a regular high-street alternative.
But as the old saying goes, "if you buy cheap, you buy twice!" In terms of beds, cheaper alternatives tend to be made out of poorer materials and aren't built to last.
Handmade wooden beds, though, are crafted from the finest grade of woods that are suitable for beds. For example, solid European oak or a combination of Quebec Yellow and Scandinavian Redwood that oozes quality and sheer class.
Due to the quality of the materials, your handmade wooden bed should last you a lifetime. For additional peace of mind, Revival Beds even offer a 10-year guarantee on their beds. It's a promise that you won't have to constantly fork out for a new bed frame, as you would do with a cheaper, poorer-quality bed.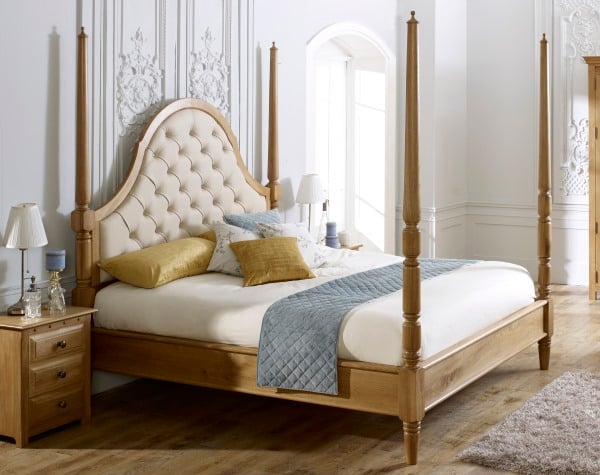 they're Stylish, Timeless Designs
When buying a handmade wooden bed you may feel as though it's a big commitment, especially as they'll last you a lifetime. You'll no doubt be thinking "well, what if I don't like it in a few years?" or "what if the design has gone out of fashion and I want to update it?"
Well, you needn't be thinking of either of those scenarios.
These beds are the perfect addition to any room and there's no need to worry about getting bored of your choice or it going out of fashion as the designs are timeless.
You can be confident that your bed frame will always give your bedroom a sophisticated finish as the look will never go out of fashion, just like that all-important little black dress or charcoal grey suit you can always rely on.
If the designs in the showroom or brochure aren't taking your fancy, don't worry because every Revival bed can be customised to meet all of your unique design needs.
From sizing changes to intricate detail work, you can tailor your bed so that it'll match the rest of your bedroom furniture and fit in perfectly. You can be confident that your bed has been made with the finest attention to detail and the added designs will be nothing short of magnificent.
they allow you to Achieve the Best Night's Sleep Possible
A good night's sleep and a healthy sleeping pattern can have many benefits. According to Bupa, these range from reducing stress and improving your concentration to boosting your immune system.
By choosing the best bed possible you can achieve just that. The NHS states that the average healthy adult sleeps between seven to nine hours a night. You're not going to be comfortable and get an uninterrupted night's sleep if you're in a poor quality bed.
Handmade wooden beds, on the other hand, are crafted from the finest materials and offer plush comfort. This helps you put yourself in the best position possible to get the optimal amount of sleep every night for the rest of your life.
Our popular Parisienne Sleigh Bed exudes luxury and is made with the finest attention to detail to maximise the chances of a healthy night's sleep.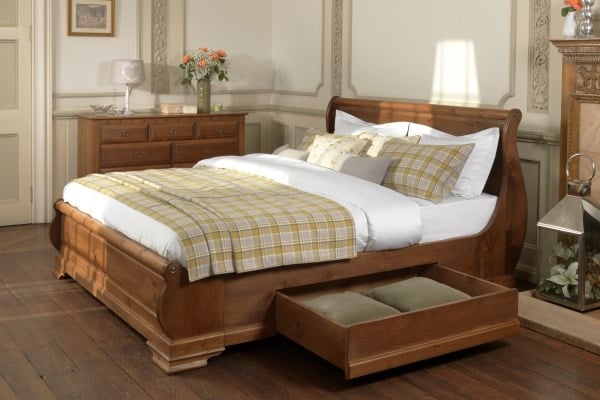 It's More Than Just a Bed
Just like how a Rolex watch is much more than your average watch, a handmade wooden bed is much more than your average bed.
But, you must make sure that you choose the right one from the right bedroom furniture manufacturer.
After all, a bespoke handmade wooden bed is an investment. Not only will you get your money's worth and more but your bedroom will be incredibly stylish for the rest of your life. And you can thank your beautiful bed for that.
Make the ultimate statement for years to come with a luxurious handmade wooden bed. We can promise you - once you've experienced the perfect bed, you'll never look back. It's more than just buying a bed, you're making a savvy investment into a quality piece of furniture.
Take our stunning Ambassador Four Poster Bed for example, a timeless look that will fail to make any room look regal and elegant.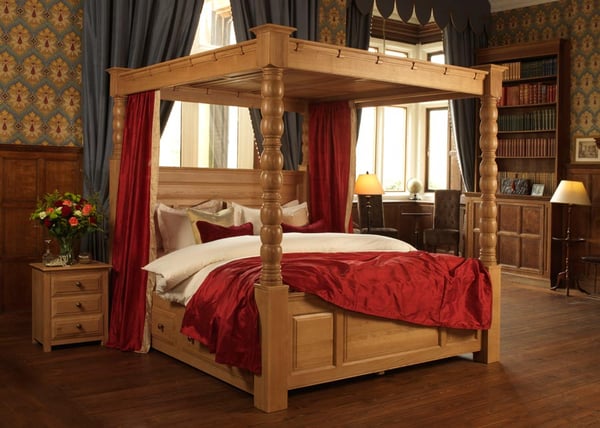 Choose Your Dream Revival Bed
So, now you've seen the benefits of investing in a Revival bed, it's time for you to choose your dream bed. As we've said, you need to be sure that you pick the correct one that meets all your needs. After all, you're going to have this bed for life so you need to be confident that it's absolutely perfect.
To view our range of stunning beds and bedroom furniture, download our free brochure below. Or, if you have any further questions, feel free to get in touch and one of our experts will be on hand to help.