Bring the Outdoors In With These Country Home Accessories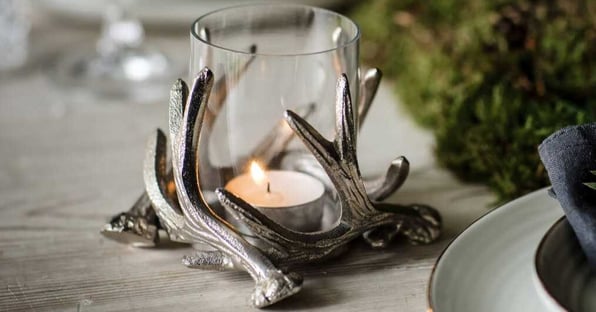 There's a certain charm about country living that feels quintessentially British. It's no wonder why country-inspired home decor is such a popular style in homes across the nation. Magazines are filled with country-inspired home decor ideas, crafts and style tips. But instead of spending time and money flicking through them, what if there was an easier way to bring the outdoors into your home with country home accessories?
Classic Umbrella Stand
Being at one with nature in England usually means accepting the rainy weather. On average, it rains in England 156 days a year - almost half of the year. Never be caught in the rain again with a rustic, country umbrella stand by your front door. William C. Carter patented the umbrella stand in 1885 and they've been a staple in every truly country-inspired home ever since.
Embrace tradition with an intricately designed, cast iron stand or incorporate natural textures with a wooden, rustic stand full of character.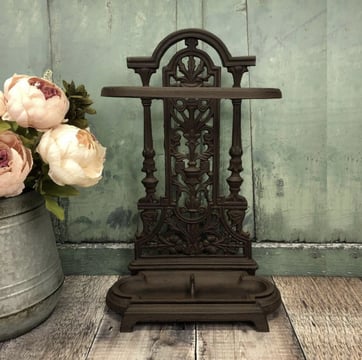 Image by Garden Section, Not On The Highstreet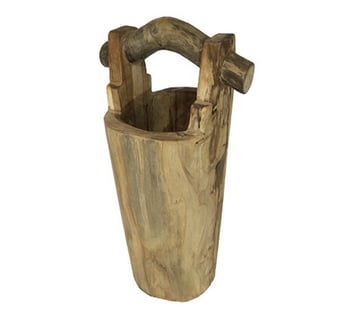 Image by Homes Direct 365
Character Boot Scraper
Accept the muddy landscape of the British outdoors without tracking dirt into your home with an iron boot cleaner for your front door, boot room or kitchen. Find a cleaner or scraper featuring a classic animal motif such as a hedgehog or deer to add more personality and sense of nature to this functional accessory.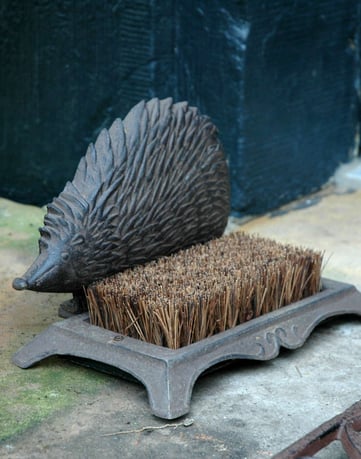 Image by Fallen Fruits, Selections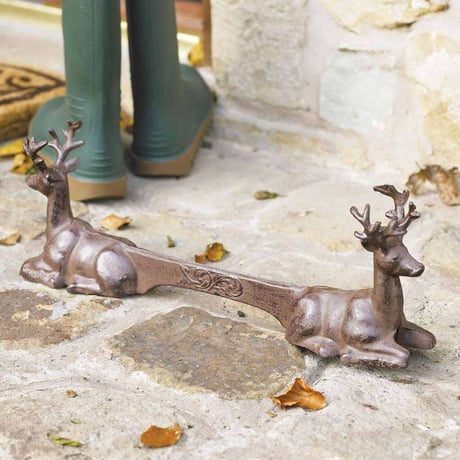 Image by Dibor, Not On The Highstreet
A wooden wellington rack for your boot room wall is also a neat idea and is the perfect woodworking accessory project for the handy homeowner or any would-be woodworker in the household.
Blooming Beautiful: Flowers and Plants
Filling a home with flowers and plants has a proven positive impact on our physical and mental wellbeing. Perfect accessories for any room, place your chosen plant life in a combination of vases, woven baskets and vintage tin pitchers adorned with twine or ribbon. Flowers and plants are a perfect way to bring colour and vibrancy to a room.
Whether you prefer live plantlife or faux, plants and flowers are also a good way to represent the season and time of year when changed up accordingly. What could be more country than that?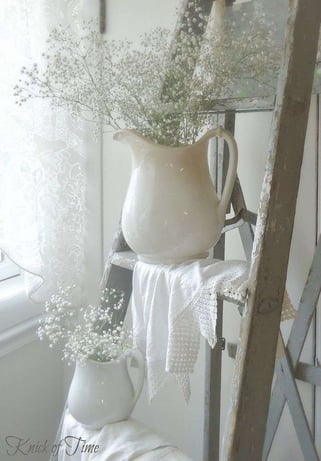 Image from Pinterest
Natural Patterns
Spruce up any room and add a touch of nature by hanging curtains or drapes with a corresponding design. Patterns such as leaves, flowers, branches or animal silhouettes suit almost any space when picked out in the correct colour.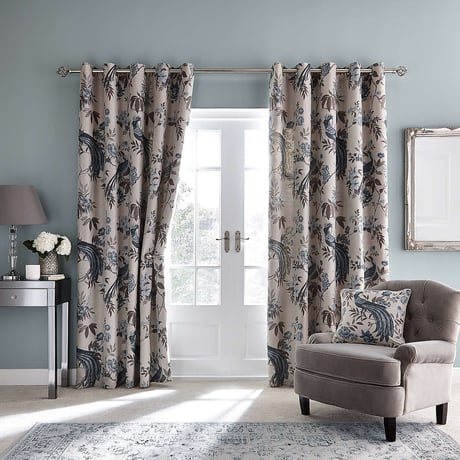 Image by Dunelm
Pair your new curtains with matching throw cushions - especially in a shared living space or bedroom - to maintain a cohesive ambience throughout the room in a subtle but effective way.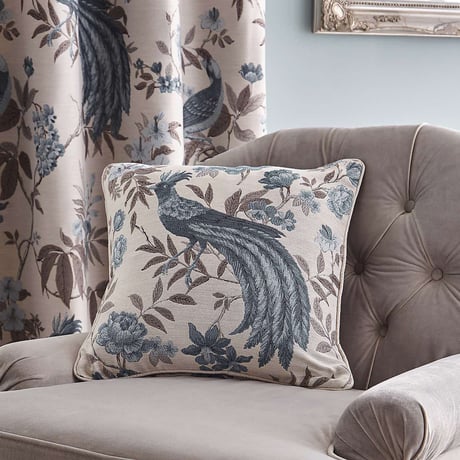 Image by Dunelm
Wooden Wonders: Styling Firewood
Staying in the living room for a moment, think about your fireplace.
If you have a fireplace, even if it's a false or electric one, why not make a feature out of firewood? Firewood adds a rustic and homely feel to a living room with associations of warmth and nature. Bundle firewood logs with leather belts to make neat stacks by your fireplace or display them in a hardy basket made of natural woven fibres.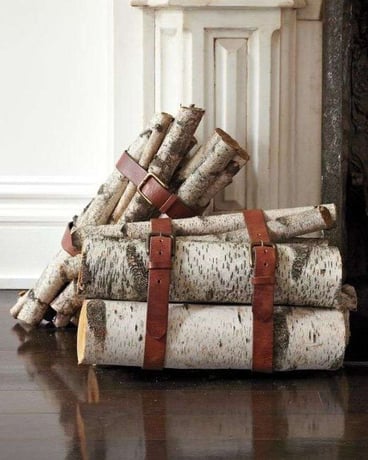 Image from Home Edit
If your fireplace is a functional log burner or open fire, take inspiration from firewood walls and consider stacking with logs neatly up along a wall or in a corner. This creates the effect of a natural mosaic with the repeating round patterns layered up and is very visually appealing and in line with top country home trends.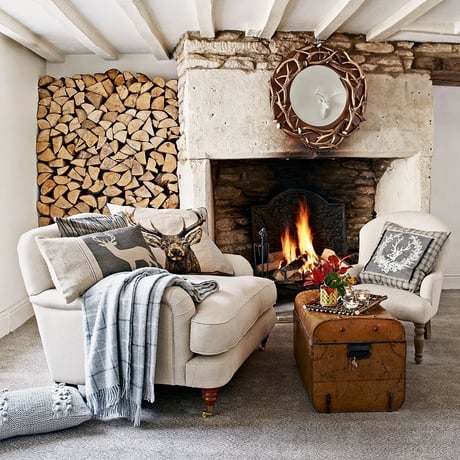 Image by Ideal Home
Making an accessory out of your firewood is an impactful yet cost-effective way of bringing the outdoors inside your home. Out of all of the country home accessories in our list, this is one of the easiest and most inexpensive.
Beautiful Bedding
Similarly to curtains, a fresh set of bedding adorned with nature-inspired patterns is an easy way to transform your room. Unless you have a very strong, bold colour theme present in your room already, we would suggest trying out this accessory idea with a lighter colour of bedding and a calming pattern that's not too busy or features too many contrasting colours.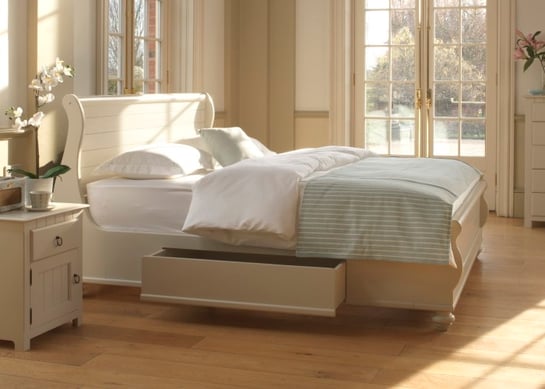 Throw pillows, blankets and other bedding accessories can be used to tone down or amplify the patterns of your bedding while also including some personality and comfort into the room.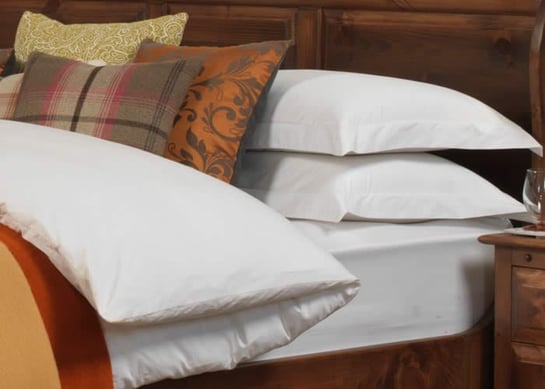 For a touch of class (and privacy), think about darker coloured drapes to block out the light during the mornings and to keep you nice and warm when you're fast asleep.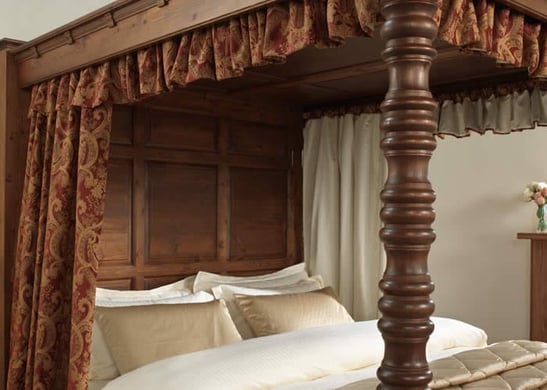 Countryside Candle Holders
There are many styles of candles and candle holders available. For a country home style, stick to holders that feature direct motifs related to the natural world or ones that look vintage.
Antlers, branches and leaves are common in candle holder designs and they make for excellent components in dining table centrepieces.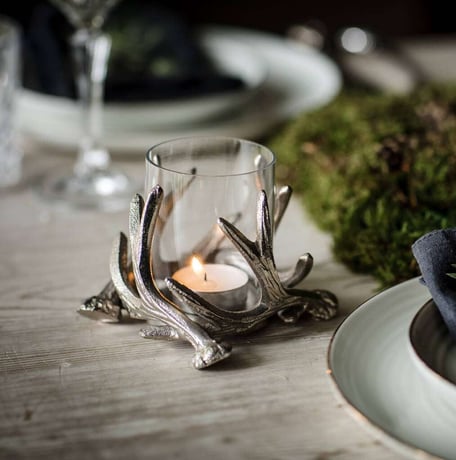 Image by Marquis & Dawe, Not On The Highstreet
For a less direct link to the country lifestyle, pick up antique candlestick holders from car boot sales and discount stores. Nightingale candlestick holders are the best choice as their wide bases and handles make them sturdy and they have a certain country quality to them.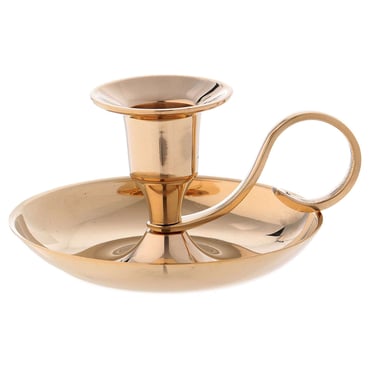 Image by Holyart
Calming Country Bathroom
Don't overlook the potential your bathroom has when it comes to nature-inspired country home accessories. Have fun by including woodland characters on essential bathroom items such as a soap dish, toothbrush holder or toilet roll storage.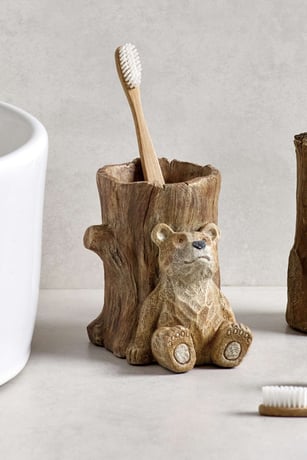 Image by Next
Create a calming atmosphere ready for your nighttime ritual or relaxing hot bath with candles. Tealight candle holders made from natural, rustic materials like driftwood elevate your experience and add some different textures to your shelves or windowsill.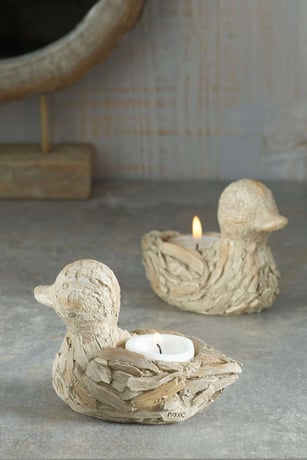 Image by Next
You can also add a dash of nature with patterned towels, wall decor and even a beautiful delicate mirror themed around birds and branches.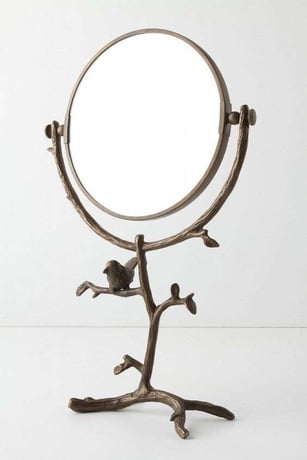 Image by Anthropologie
You have so many options when it comes to bringing the outdoors in, but you want your home to be the perfect retreat after a long day. It's a place you want to be proud of and realise it has both your character and personality in every room. Whether you need dining room inspiration, you want to revamp your flooring or even focus on creating the most elegant bedroom imaginable, we have the perfect guide to help you begin this exciting process.
Create Your Perfect Country Home
Your time is valuable, so don't use it to spend hours online or looking through design magazines trying to find inspiration for your next home project. Our guide runs through every area of your home so no corner is neglected, giving you the chance to not only imagine what your perfect home can look like but also make it a reality. Get your copy using the banner below.