Beautiful Country Homes and Interiors to Inspire and Admire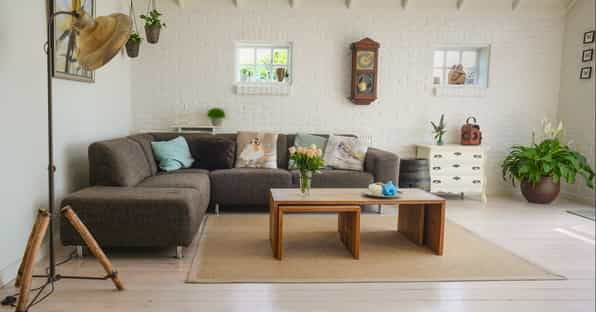 Sleek marble tables… beautiful wooden elm beams… hues of blue and green… there are a variety of stunning country home designs and interiors you can easily achieve with the right guidance. If you're struggling to find inspiration for your own home, here are some examples of stunning country homes and interiors to help you make the most out of your own space.
emphasising Architectural Quirks in a 16th century home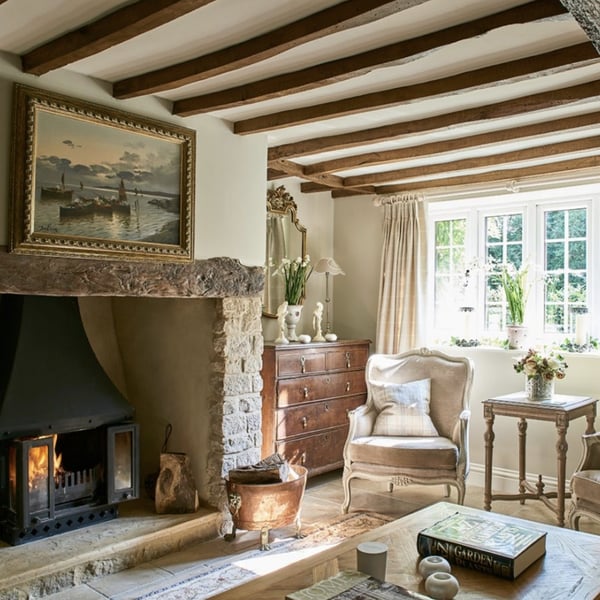 Credit: Pinterest
Boasting beautiful elm beams and aged flooring, this cottage is estimated to date back to the 16th century. Paying close attention to architectural quirks is ideal for homes like these, as it illuminates its unique historical charm.
In keeping the fireplace as the focal point of the room, the designers have harnessed the traditional splendour of 16th-century design, which is amplified by the classic design aesthetics found in the hardwood furniture and accessories. By choosing neutral, natural colours for the furniture, you can accentuate the warm, cosy aesthetic in your home - and add the final touches by decorating with fresh flowers to create an inviting atmosphere.
Beautiful New England Bedroom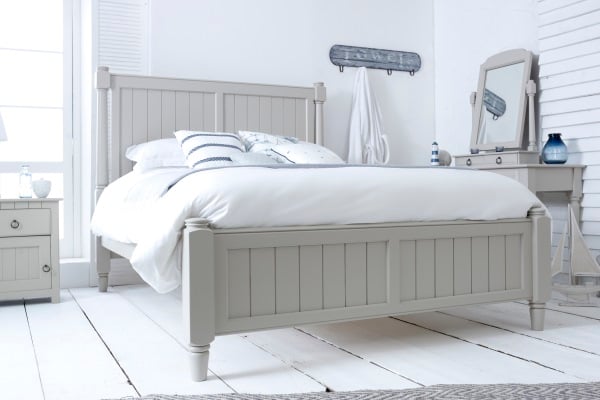 New England bedrooms harness a clever mix of traditional and new to create a truly restful space. Simple and understated, the immaculately balanced proportions exude elegance and create a warm, inviting ambience that's perfect for retiring to at the end of the day.
The natural oak brings warmth to the room and effortlessly shows off the natural grooves of the wood. This, paired with the minimal decor, helps declutter the mind and creates a peaceful aesthetic in your humble abode.
Now, bedroom design is only as good as the bed chosen. A bed can complement the room, slotting in like the final piece of the puzzle. Alternatively, an entire bedroom can be designed around a bed.
To explore a wide variety of jaw-droppingly gorgeous bed designs available to you, read through our brochure.
Stepping Back in time with a Victorian-inspired Bathroom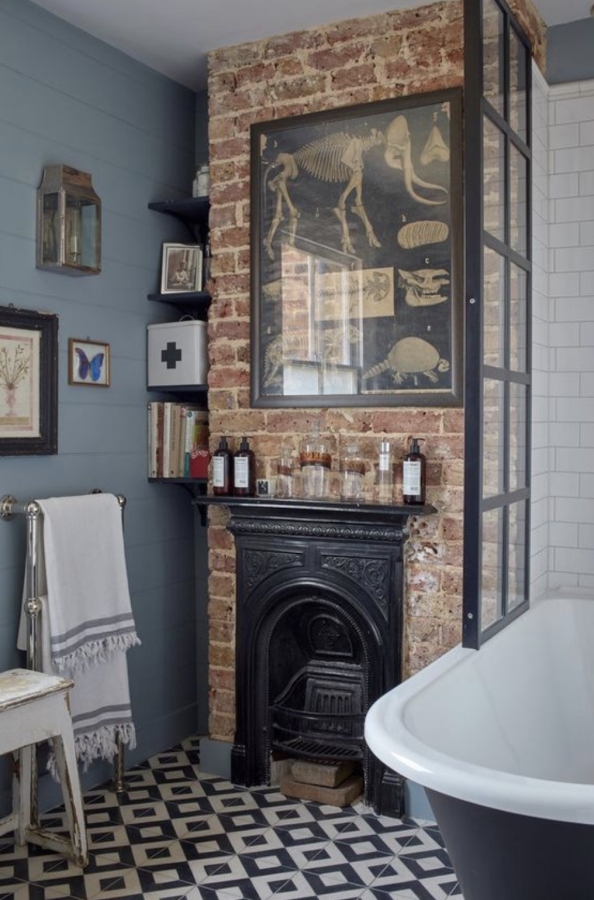 Credit: Pinterest
With older homes, such as this Victorian-era house, it can often be tempting to hide away its older heritage to create a more modern look. But by choosing an interior design that complements its architectural quirks, like a fireplace in a bathroom, you can create a very unique, clean and timeless aesthetic.
Light blue and white tones are strategically chosen to match the contrasting black Victorian fireplace. Keeping the original brickwork exposed adds a rich sense of character and a classic look.
Spacious Open-plan Barn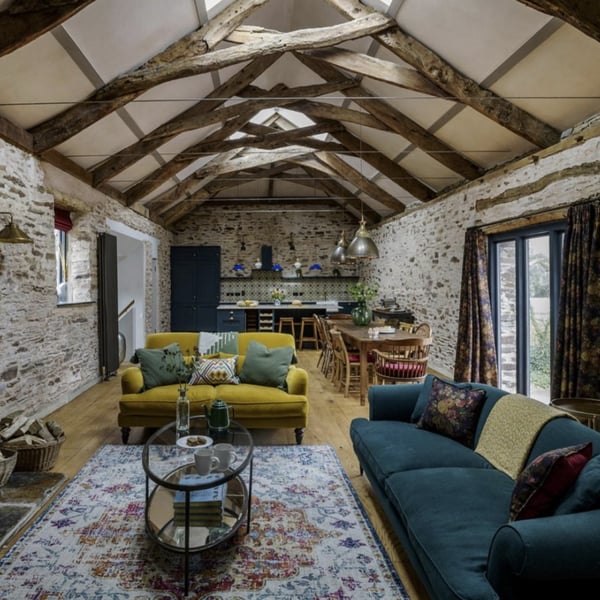 Credit: Pinterest
What was once a barn is now a long, open-plan living space. Light and airy, a dark blue and green colour scheme runs throughout the entire space. If your country home also features an open-plan living space, use a mixture of textures and materials so it's easy to see a distinct divide between the lounge, dining room and kitchen area.
The dining room directly contrasts the plush, velvet, turquoise sofas with its natural wood table - and the kitchen can be identified easily by patterned tiles above the kitchen breakfast bar.
Harnessing European Minimalism with scandinavian decor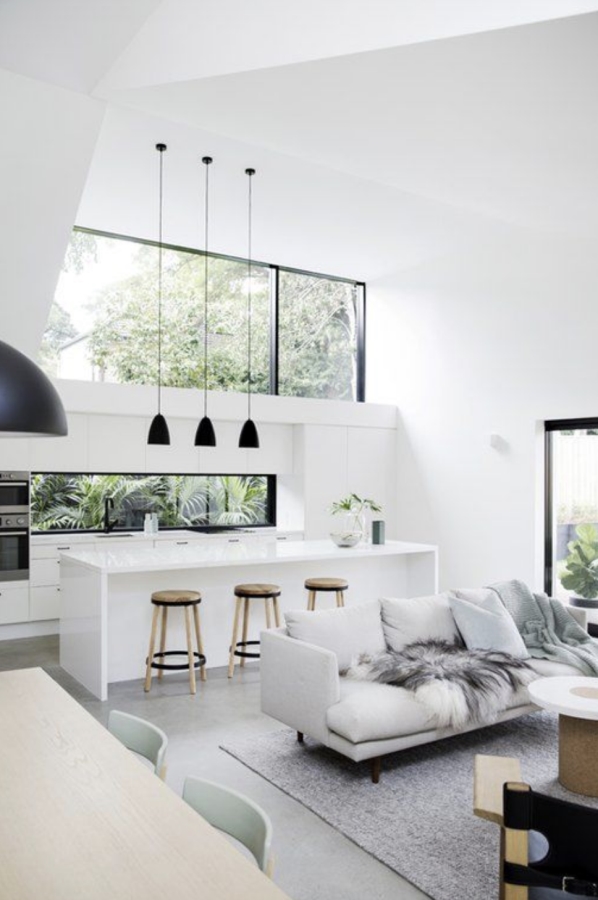 Credit: Pinterest
Light, minimal and modern, it's easy to spot Scandinavian decor when you see it. Use tones of white and natural wood to create an open, airy aesthetic while a touch of black for the pendant lights, barstool trim and window frames can add a touch of drama. This, paired with a soft sofa throw, takes away any coldness of the room and gives the lounge area an inviting charm.
Minimalism-at-its-finest Kitchen
Credit: Pinterest
Minimal, bright and dramatic, this kitchen makes space for fewer distractions and more freedom. Add black tones on the cabinets and under the island to contrast the white hues and give your kitchen a dramatic ambience. This, paired with the gold-pendant lights, brightens the room and adds a splash of much-needed colour.
The natural elements used for some of the cabinets, chopping board and stools create an earthy feel which is popular in most minimal designs.
Charming 17th century farmer's kitchen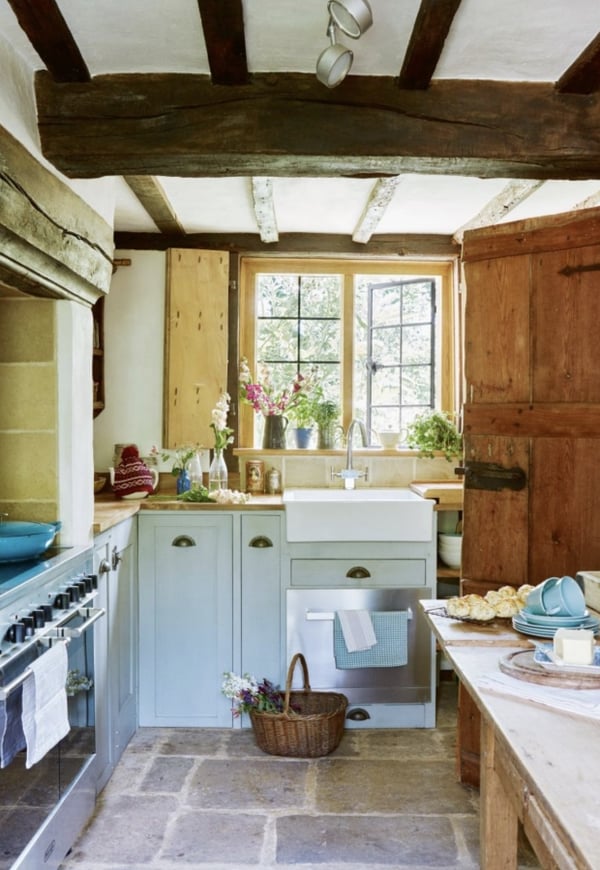 Credit: Real Homes
Wood is serially underused in kitchens - it's a beautiful way of keeping a kitchen warm and cosy.
Although updated with a modern stove, this 17th century farmer's home still shows signs of its historic past. Do the same and boast your original stone floor tiles and blackened wooden beams. Its country charm is exaggerated with freshly cut flowers aesthetically placed in ceramic jugs. The pairing of light blue cabinets, neutral wooden tones and clever storage makes the most of this small space, something you can also achieve with minimal effort.
These seven examples are just a small taste of the beautiful design options open to you when creating your perfect home. But if you're still struggling for inspiration for every other room you have grand plans for, we have the perfect download for you.
Discover More Beautiful Country Homes and Interiors
If you're enjoying our list of beautiful interiors, take a look at our inspirations guide for some stunning ideas. From creating a narrative for your dining room to perfecting a relaxing atmosphere in your bathroom, our guide has an abundance of unique, modern and timeless design inspirations to recreate in your own home.
Simply click on the link below to download.