How to Fix a Squeaky Bed in 7 Steps for a Good Night's Sleep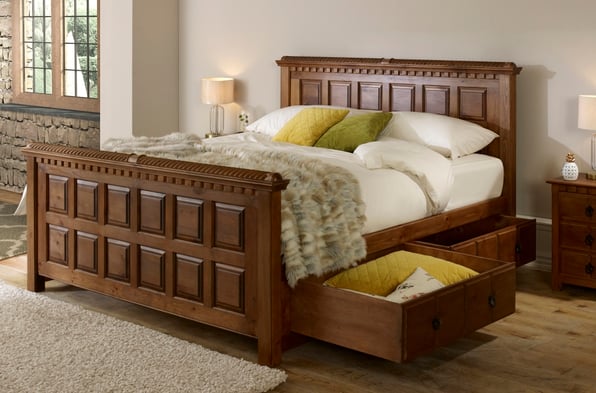 After a hard day, the last thing you deserve is a squeaky bed keeping you up at night. What can start as a minor irritation can quickly turn into a frustration that leaves you stuck in one position, impacting your sleep cycle and leaves you feeling groggy the following day.

You don't need to ignore it anymore. To help you finally get a good night's sleep, here are seven tips on how to fix a squeaky bed — your sanity will thank you for it.
How to Fix a Squeaky Bed
1. Rotate or Flip the Mattress
If your mattress keeps you up, but it hasn't given out just yet, try rotating or flipping it. Do this every so often to distribute the filling equally. Even if it's squeak-free, the rotations or flipping can reduce any traction on the noises. This will minimise the depression that normally occurs in the cushioning layers.
2. Use Plywood
It isn't a permanent solution, but if the first tip hasn't solved the squeaking, a piece of plywood could do the trick for a little while. It's typically better for a box spring or divan bed, but it's only a short-term solution.
3. Buy a New Mattress
If nothing can remove the noises from your mattress and it's over seven years old, it's time to find a new one. You spend a third of your time in bed, so it's only right you have a top-quality mattress to sleep on.
Don't underestimate the true value of your mattress. Mattress performance can impact back pain, neck ache, sleep deprivation and allergy aggravation. If you want to make sure your next mattress purchase is the right one, check out our Henry Smeaton Mattress Guide.
In it, you'll find how you can find the perfect mattress for you, a mattress MOT, why Henry Smeaton should be your choice and much more. Get access to your copy below.
If your mattress isn't the culprit, but it's the bed, here are some tips.
4. Tighten the Joints
Loose bolts are usually the most common reason a bed becomes squeaky. Your first step should be to look at the bed frame's joints and tighten up any loose bolts. If you have a squeaky metal bed, lubricate the joints with maintenance spray, like WD-40. If you have a squeaky wooden bed, we recommend rubbing some candle wax between the joints.
If you have a wooden bed, keep in mind that it's a natural product, so there can sometimes be slight movement between the warmer and colder seasons
5. Check the Slats
The second biggest reason a bed becomes squeaky is when slats begin rubbing together. If the gaps have reduced over time and the slats rub together, a temporary solution is to use an old t-shirt, towel or socks as a buffer. It should cancel the noise by acting as a cushion.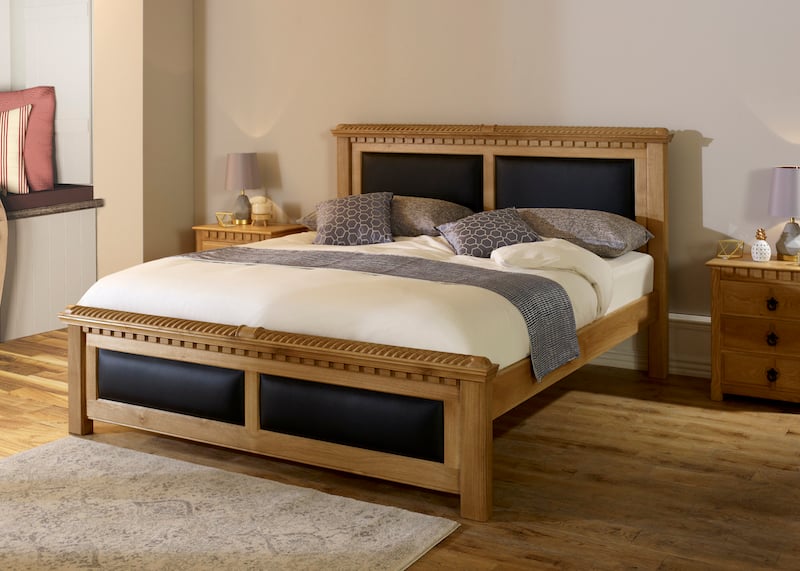 6. Investigate Your Floor
There's every chance the squeaky noises aren't coming from your mattress or bed. Your floor might be uneven, causing the bed to move and creating those irritating noises that keep you up at night. To fix this, add some padding under the legs to keep the bed even.
7. Purchase a New Bed
If all else fails, it's time to buy a new bed. This should be exciting, as it's the bed you'll sink into after a long day and spend a lot of time in, so it needs to be the right one. When searching for your dream bed, look out for the following to determine its quality:
Slats: What are they made from? How are they fixed to the base? Does it come with a centre bar?
Installation: Does the manufacturer offer a delivery and installation service? Or will they leave it to you to take home and assemble?
Components: What fixing and components will be used to assemble the bed? The last thing you want is a bed that doesn't feel secure.
Bespoke:

Do you want a bed that looks like it came fresh off the production line? Find out the manufacturer's limits and if they can cater to your unique needs.
For more guidance on choosing the perfect high-quality bed, check out this blog. Or, read this blog for more sleep-changing tips when looking for a new bed.
The Causes of a Squeaky Bed
A squeaky bed is inevitable. The longer you use the bed or mattress, the wear and tear will leave its impact. The problem? It isn't easy to solve the problem right away, so you'll need to check a few areas to identify the culprit.
First off, check your mattress. Push into different areas of your mattress and move around to see if you can spot the area that squeaks the most. It might be right in the middle of the mattress; it could be in your usual sleeping spot or the corners.
If the squeaking is coming from the mattress, check how long you've had it. If it's a short while, check the warranty and see if you can exchange it. If it's over seven years old, we recommend it's time to recycle the mattress and replace it with a new one.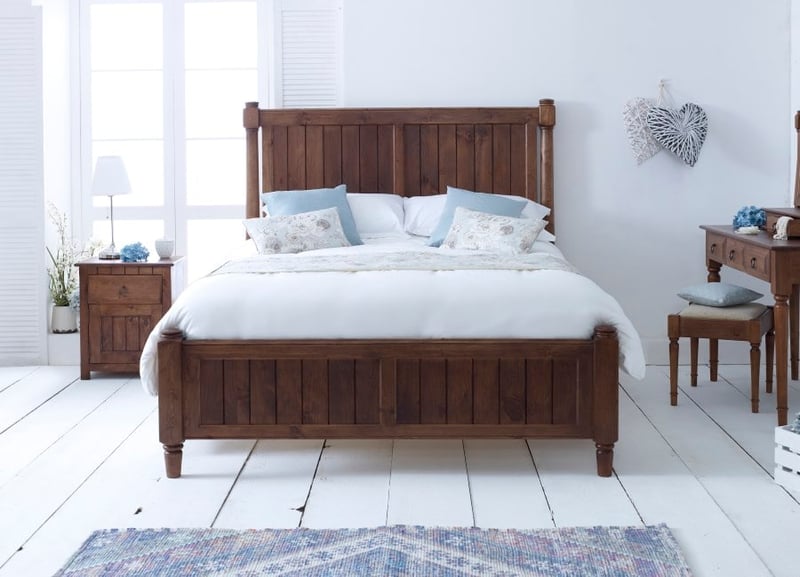 It might be the cause of the noise, but its bigger impact is it might not offer adequate support for your body and spine while you sleep.
The best way to ensure your bed is squeak-free is to buy a bed made from high-quality materials and components. When speaking to the manufacturer, ask questions about the guarantee and who'll assemble the bed. It's better to purchase from a supplier with specialists who'll do this for you to ensure a squeak-free installation.
At Revival Beds, we have a collection of the finest solid wooden beds, ranging from grand four posters to elegant sleigh beds. We'll also deliver and install your bed for you, no questions asked. To view the entire collection, which come with a squeak-free guarantee, check out our brochure below.
Browse Our Timeless Styles
When you invest in a Revival bed, you invest in a handmade bed nurtured from the drawing board the moment it arrives in your bedroom. We've been crafting bespoke handmade beds since 1983, guaranteed to provide you with a lifetime of unrivalled comfort and timeless style.
To view the entire range of the beds we craft with precise detail in our Nottinghamshire workshop, download our brochure today by clicking the banner below.