5 Wonderful Sleep-Changing Tips for Buying a New Bed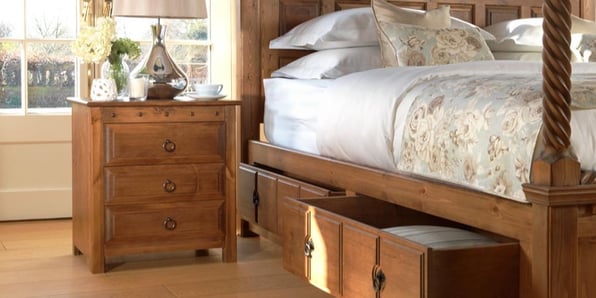 Nothing compares to cosying up in your bed at the end of a long day. Your sleeping pattern plays a large role in your life and with a good night's sleep, you'll be far more refreshed, productive and alert. Sounds like a dream, doesn't it?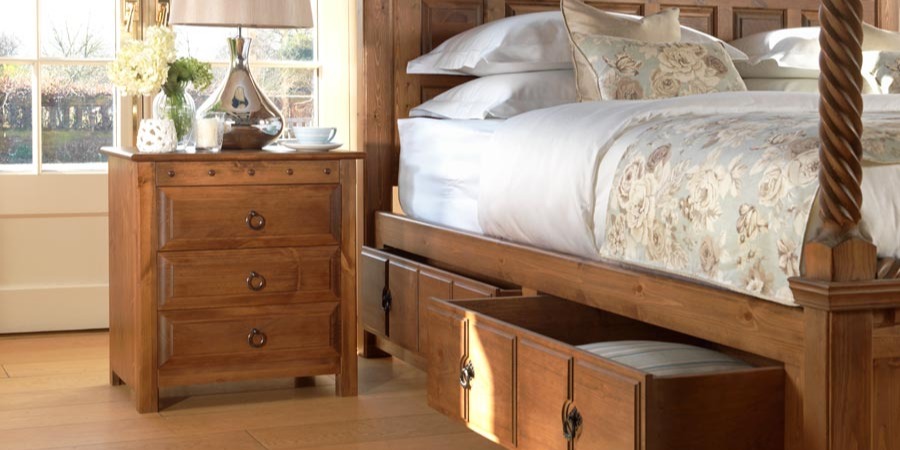 Well, it all starts with the bed.
Here are our insider tips for buying a new bed for your abode:
Sustainability and Saving Money: Be Mindful of the Materials Used
Avoid Creaky Beds at All Costs
Opt for a Versatile Design That Accompanies You Through Life
Pair With Premium Pillows and Bedding
Choose a Bed Manufacturer That Takes Care of the Installation
1. Sustainability and Saving Money: Be Mindful of the Materials Used
When purchasing anything, you want to make sure you parted with your money for the right reasons. It can be tempting to go for the convenient choice when it comes to purchasing your new bed.
Although store-bought beds are attractively priced, the cost to replace them every few years can soon add up. This can take its toll on the environment because of the repeated, frequent production. Not to mention their inability to be customised and their notorious lack of comfort.
Invest in a premium wooden bed that's sustainably sourced from natural materials and built to last you a lifetime. Not only are you doing your part for the environment but you'll also have a high-quality, bespoke piece of furniture that's been handcrafted just for you.
You can sleep soundly knowing your luxurious new purchase hasn't negatively impacted the environment.
2. Avoid Creaky Beds at All Costs
A budget option can only bring heartbreak (and a poor sleeping pattern). Creaky beds can make or break a good night's sleep and a loud noise every time you move can get tedious over time.
With metal beds, screws will bend over time and hardware issues occur. This can cause the frame to also bend and create an uneven base for your mattress which results in an uncomfortable night's rest.
High-quality bed frames with flexible slats cater for movement and their integrity counteracts squeaks and creaks. Plus, Revival Beds has a 10-year guarantee on all beds, just in case.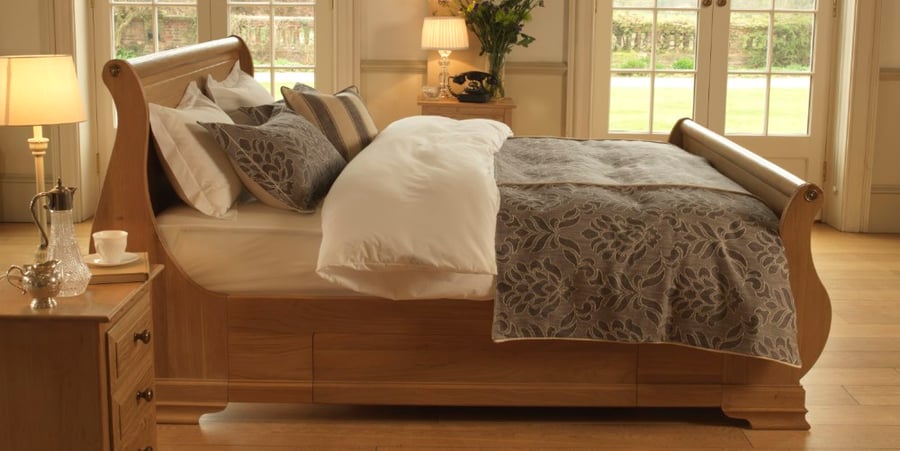 3. Opt for a Versatile Design That Accompanies You Through Life
You've been flicking through magazines, websites and blogs and been inspired by all the latest designs for bedrooms. Before you let your interior design dreams run away with you, it's important to note that trends change often.
Purchasing a trendy new bed design could leave you with a piece of furniture that's hard to incorporate when it comes to redecorating in the future.
When you think of the timeless, classic style of bed, what do you envision? Chances are, you're picturing a stately four poster premium wooden bed with ornate designs in a luxurious setting. We often associate wooden furniture with high quality and that's because of their versatility, character and ability to hold value over time.
When cared for, wood ages beautifully and remains sophisticated and durable years after purchase.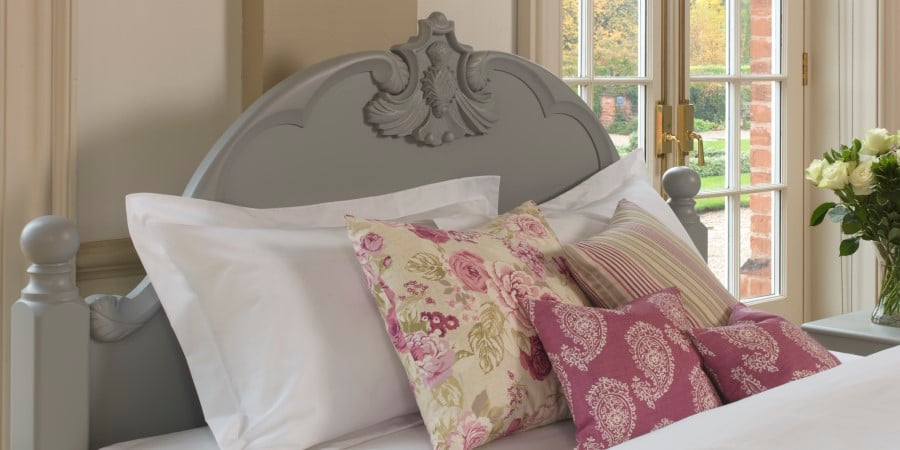 4. Pair With Premium Pillows, Mattress and Bedding
Bedding shouldn't just be an afterthought. Mattresses play a pivotal part when buying a new bed. So, it's fruitless to go for a bespoke handcrafted bed and then neglect one of the most important parts of your new sanctuary.
Many manufacturers create mattresses with specific issues, sizes, sleep styles and softness in mind. It can be a difficult decision to make if you're unsure of your options or simply don't know where to start.
A high-quality pillow will provide support for your upper back and neck throughout the night. With Revival Beds offering pillow and duvet options like memory foam, hypoallergenic and Canadian Snow Goose Down - your requirements are sure to be catered for and make the perfect companion for your new bed.
5. Choose a Bed Manufacturer That Takes Care of the Installation
Flat pack metal beds can be confusing. With instructions missing and too many screws to count - all you want to do is climb into bed. But the only issue is that it's not quite built yet.
Considering all the intricate details of a bespoke bed, you wouldn't want to be responsible for putting together your vision. As bespoke bed makers, here at Revival Beds, we go that extra mile to install your new premium wooden bed in your room for you. We have our own delivery and installation specialists that are just a part of the bed buying experience.
Now that you know all the tips for buying a new bed, it's the ideal time to find your new premium bed. You need a bed that creates a cosy sanctuary for you, somewhere you look forward to winding down the day in. We sleep for more than a third of our lives so why not do it in comfort and style?
Choose Your Perfect Handmade Bed From a UK Bespoke Bed Maker
If you know you want a new bed but don't know where to start in terms of style, materials and finish - then look no further. We've been handcrafting beautiful wooden beds and bedroom furniture in our Nottinghamshire workshops since 1983 and we have the insight when it comes to the craftsmanship.
To help you find your perfect new bed, we've created a free bed buying guide. It's packed full of things you should consider when investing in a new bespoke bed. From frame types and decoration tips, we have it all covered.
To get your free copy, click on the link below.