10 Wonderful Sleep-Changing Tips for Buying a New Bed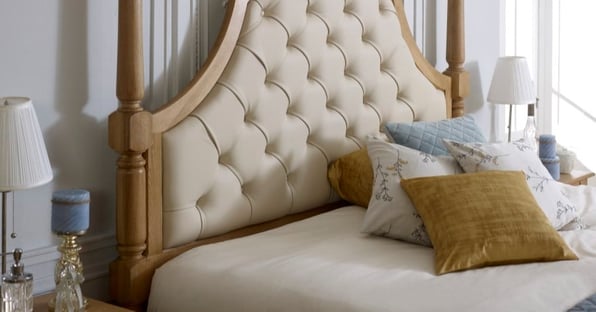 Your sleeping pattern plays a significant role in leading a healthy, happy life. With a good night's sleep, you'll be far more refreshed, productive and alert.
Sounds like a dream, doesn't it? Well, it all starts with the bed. Here are our insider tips for buying a new bed for your abode.
1. Shop Sustainably
Shop with a sustainable mindset. Think about if a product can sustain your sacred sleep space as well as its obvious environmental impact.
You'll likely conclude that a conveniently priced but poor-quality, mass-manufactured item isn't as appealing as it appears. But investing in a premium, sustainably-sourced wooden bed frame that's built to last a lifetime gives you continual gratitude.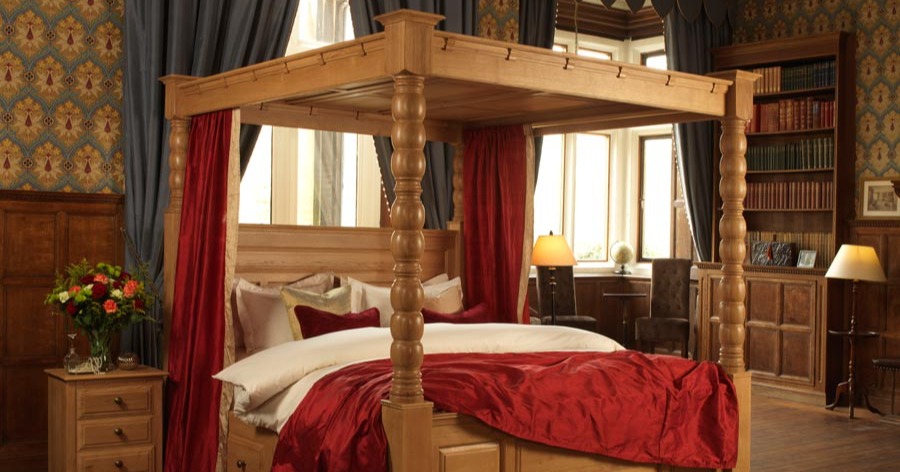 By shopping sustainably, not only are you doing your part for the environment, but you're also saving yourself from the future upheaval of replacing a squeaky bed frame. A win-win for everyone.
2. Avoid Creaky Beds
While we just mentioned avoiding a squeaky, creaky frame in the last point, the impact of this constant interruption on your sleep schedule means it deserves its own section. Hearing a loud noise every time you adjust your sleeping position can get tedious over time, to say the least.
With metal beds, screws will bend over time and hardware issues occur. This can cause the frame to bend and create an uneven base for your mattress, resulting in an uncomfortable night's rest. High-quality bed frames with flexible slats cater for regular sleep movement and their integrity counteracts squeaks and creaks.
Plus, Revival Beds has a 10-year guarantee on all beds (just in case).
3. Tear Away From Trends
Selecting a trendy bed design could leave you with a piece of furniture that's hard to incorporate in new interior styles when your sleep space is due for a refresh. So, while magazines, style guides and blogs are all great sources of inspiration, it's important to reign in the desire to design your slumber around seasonal trends.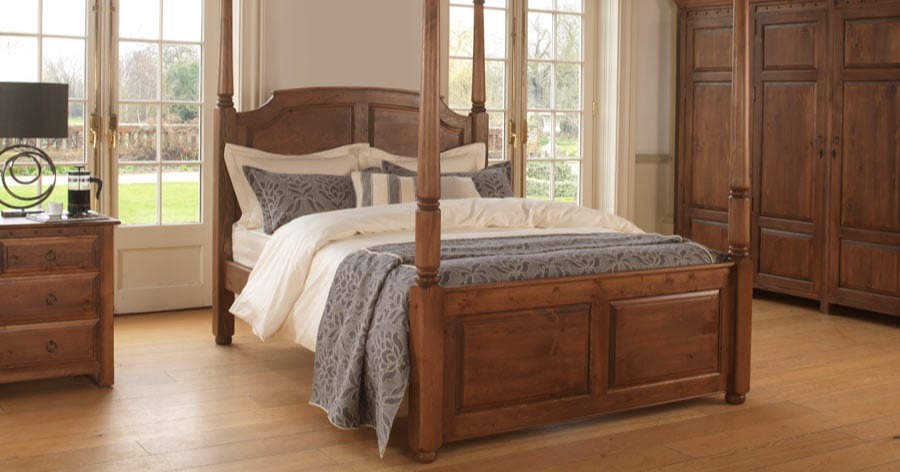 When you think of the timeless, classic style of bed, chances are you'll envision something like a stately four-poster premium wooden bed. We often associate wooden furniture with high quality because of its versatility, character and ability to hold value over time.
When cared for, wood ages beautifully and remains sophisticated and durable years after purchase. So, stick with what you know when it comes to your interiors, at least for those more expensive, staple pieces.
4. Go With Your Gut
While you won't want to replicate the exact styles you're seeing plastered all over Pinterest, it's important to go with your gut when making interior design decisions. Despite their heritage, longevity and trustworthy design, if a four-poster isn't calling you, go with something else that sparks joy.
Perhaps a shaker style or sleigh silhouette is more to your taste? You can still make these respected bed styles feel timeless by keeping the rest of the room simple and rotating accessories according to the season.
5. Size Matters
When it comes to sleep-changing beds, size really does matter. So, look to maximise your sleep space when budgeting for the perfect bed.
If you have a generous amount of floorspace, level up to a king bed frame and beyond to feel the true benefits of a spacious sleep. Likewise, don't overburden the room with a relatively large frame if you're dealing with a smaller space.
Always aim to get a bed that offers the right proportions, not just fitting into the space in terms of square footage but also slotting into the room with the right height and suitable silhouette.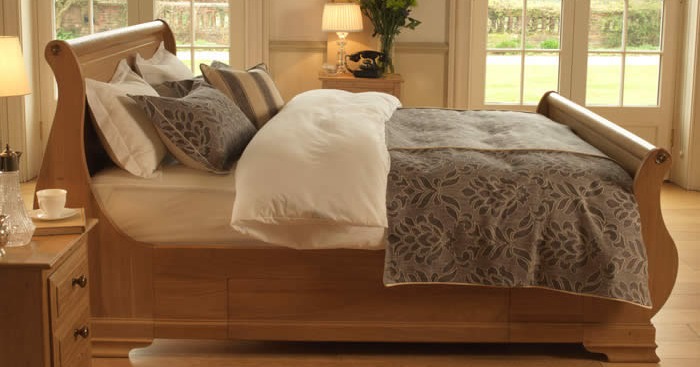 We'll be the first to admit that a four poster can look overwhelming in a low-ceilinged room or overly busy in a place already brimming with characterful beams. The golden rule? Choose what will look the best in your bedroom, not just what appears impressive in an advertisement.
6. Pair With Premium Accessories
Bedding, mattresses and pillows shouldn't be an afterthought.
Mattresses, in particular, play a pivotal part when buying a new bed. So, it's fruitless to go for a bespoke handcrafted bed and then neglect one of the most critical parts of your new sanctuary. Mattresses closely link to sleep quality with their size, firmness and material mattering for that all-important sound night's sleep.
So, always read up on which type of mattress to buy for your individual requirements, conducting a thorough amount of research, just as you might for your bed.
The same goes for pillows. A high-quality pillow will support your upper back and neck throughout the night. Look for luxurious pillow and duvet options like memory foam, hypoallergenic and Canadian Snow Goose Down to find the perfect companion.
7. Investigate Installation
Before committing to a particular bed style, delve deeper into the service standards of your chosen provider. Is the furniture flat pack? What type of assembly does the bed frame need? How many parts are there to put together? Will you be provided with all of the necessary tools? Or better yet, is installation already covered?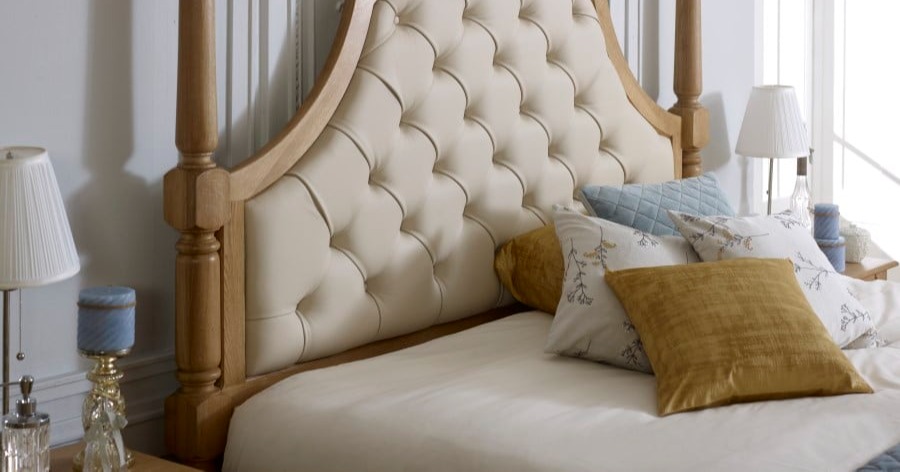 In the best-case scenario, delivery and installation will be done on your behalf. At least that's what you'd expect from a luxury bed provider. After finding out if product assembly is included, read reviews on other people's experiences to assess whether it's easy to acquire what you can see on the product picture.
It's a small thing and not something you necessarily think of when initially choosing a bed, but it can make a difference in realising your interior ideas.
8. Spark a Conversation
Scouring a website or an independent review platform for answers is an excellent way to start vetting a manufacturer. But if you're spending a substantial amount of money on a purchase, it's always worth speaking over the phone or face to face in a showroom to pick up on more subtle service cues.
You might want to ask additional questions that might not be addressed on the website. Queries about their current lead time, available promotions and specific recommendations based on your requirements are likely to come out of a private conversation, for example.
9. Be Realistic About Budget
Of course, your budget will have a say over which bed you buy — and how you choose to pay for it. All things considered, you might still feel compelled to invest in a premium product but utilise flexible finance to make it work within your allowance.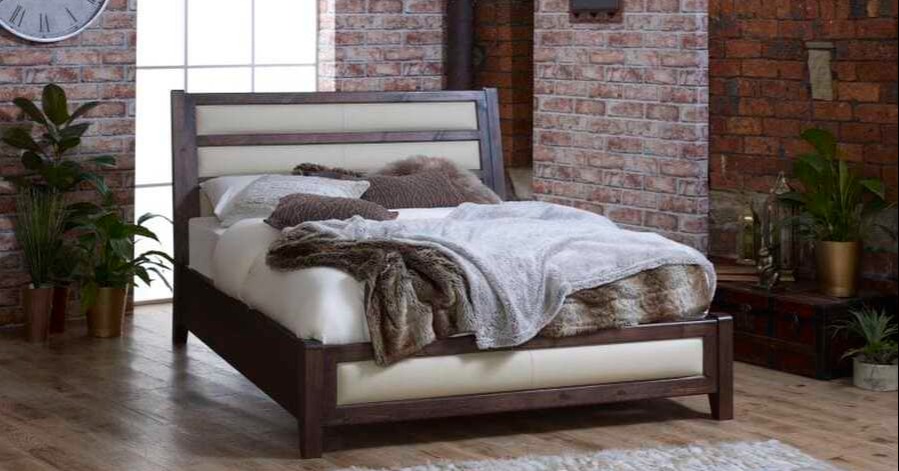 For sleep-changing experiences, it's a good idea to allocate a large percentage of your budget on the bed, even if this means stripping back some savings for other areas of your home. After all, when it comes to bedrooms, there's no other item you'll spend so much time using and that can directly impact your health.
10. Master Maintenance
Hopefully, a high-quality bed won't need too much maintenance to ensure it delivers a good night's sleep since the hard work should have been done during its handcrafted production. But it's always worth brushing up your knowledge of its aftercare so you can maintain that like-new feeling.
From regular cleaning to once-in-a-while maintenance, find out how to care for your bed so it always feels brand new.
Choose Your Perfect Handmade Bed From a UK Bespoke Bed Maker
If you know you want a new bed but don't know where to start in terms of style, materials and finish, then look no further.
We've been handcrafting beautiful wooden beds and bedroom furniture in our Nottinghamshire workshops since 1983 and we have the insight when it comes to craftsmanship.
We've created a free bed buying guide to help you find your perfect new bed. It's packed full of things you should consider when investing in a new bespoke bed. From frame types and decoration tips, we have it all covered.
To get your free copy, click on the link below.