The problem with working nights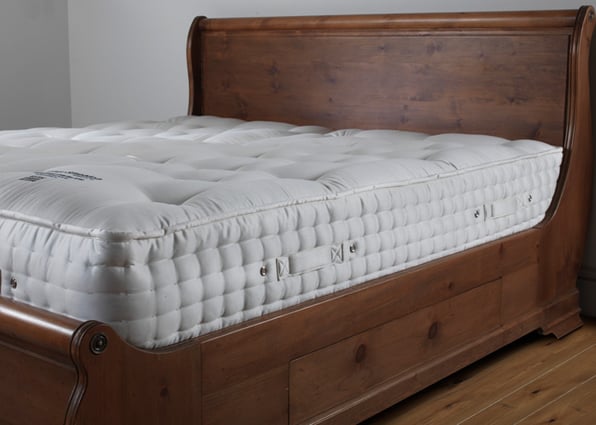 Are You Sleeping Comfortably?
Simons inbox read 'Are you sleeping comfortably'. Well he had to admit for the past four weeks while he had been on the coil sprung mattress he hadn't. There were two reasons for this. The first was he hadn't taken to the mattress and the second was he had been dealing with a company in Australia for several weeks and had subsequently found himself working nights. He was bushed again. His weight had gone up and he looked drawn because he had been unable to catch up on lost hours through the day.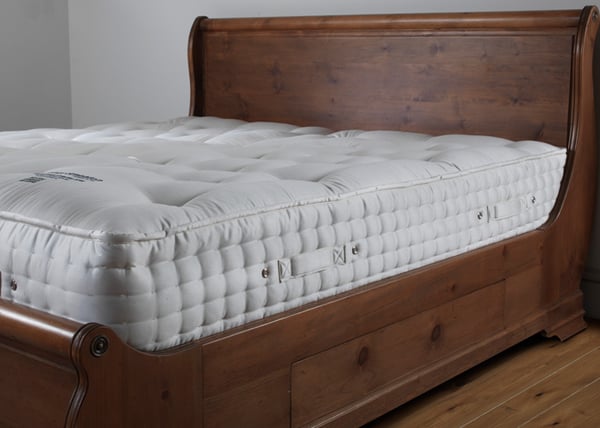 Henry Smeaton mattresses
Simon opened the email and read through with interest. It was giving details of a mattress which certainly sounded as if it belonged at the top of the pile. 8700 coil and tablet springs with double steel rods for extra support at the edge to prevent roll off. The filling seemed to contain a blend of every luxury fibre he could think of. Silk, cotton, cashmere, wool and even horsehair. The cover of the mattress left little to chance as well. It was made from a cooling cotton and polyester blend – with traditional tufting to keep the whole thing together.
Working nights is bad for your health
But would this new mattress help Simon to catch up on the lost hours during the day. He'd done quite a lot of reading up on shift work and he realised how unhealthy it was. Research had shown that regular nights actually had an ageing affect on the brain. This was more acute now than historically because, again research had shown that on average we sleep an hour and a half less during a twenty four hour cycle (fifty years ago we had 8 hours a night, now the average is just 6.5 hours)
There was more evidence like the fact that you can't digest food properly which is consumed at night. This can lead to health problems like diabetes and heart problems. Also there had been cases where Governments have had to compensate night workers who had suffered ill health. In this article there was much more to support the fact that permanently working nights is bad for you health. Read all about it by clicking here.
Time to change to a Henry Smeaton mattress
Simon was amazed at the how much was involved in this Henry Smeaton mattress and really wanted to try it out for himself, so he forwarded the email on to David. David had the bed shop which had Simon guinea pigging their mattresses. Simon wanted David to try and find him one of these Henry Smeaton mattresses so he could test it out.
The hunt for the Smeaton 8700
The phone call came later on in the day. David, the shop owner had been unable to get hold of the Henry Smeaton 8700 as it was a totally exclusive mattress to Revival Beds. However he had been able to source a Balmoral 9200 which was in fact made by the same company and was assured it would offer Simon exactly the same sleep experience.
To Simons relief the mattress arrived the following week and first thing Simon noticed was the weight of the mattress. It must have been 50% heavier than the mattresses he had tried over the previous months. According to David at the mattress shop, this was down to the number of springs and the amount of quality filling. Even though there were 9200 springs in the mattress it was classed as a medium gentle feel and sure enough that's just how it felt.
What was Julie's opinion of the Henry Smeaton mattress
When Simons friend Julie arrived she was just in time to see the delivery drivers getting the heavy mattress up the stairs – she could see immediately that the Henry Smeaton mattress was a cut above the rest…an absolute cracker of a mattress.
They dozed, turned over, spragged out, and they could find no fault. Julie was impressed with the mattress and also a little jealous as she knew that she'd soon have to return to her own pocket sprung mattress, which she had to admit was not in the same league as the Henry Smeaton mattress.
Could Simon get eight hours in the day?
Over the next few weeks Simon would still be having to put night shifts in as the Australia job wasn't over, so he'd have an idea whether the Smeaton really was as good as it appeared. If he could get back to his normal eight hours sleep during the day, he would know that he had reached mattress nirvana.
Download Your Free Brochure
Revival Beds have over 25 solid wooden beds in their collection, including sleigh beds and four poster beds that are all handmade in Nottinghamshire and come complete with free delivery and installation.
To find out more, simply download your free brochure by clicking on the link below.