How Often Should you Replace a Bed Frame?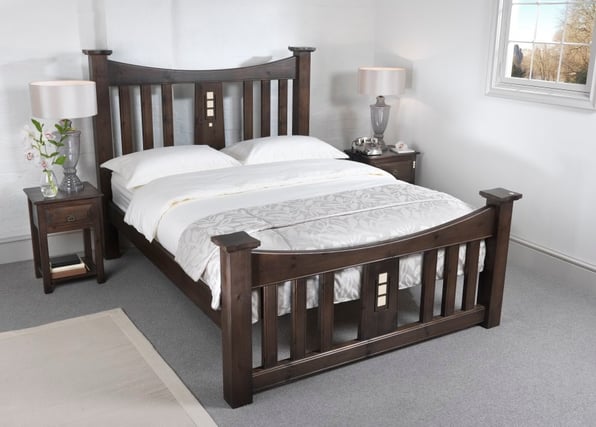 Replacing items in your home can be incredibly simple. When a lightbulb stops working, you know it's time to buy a new one. However, when it comes to your bed, it's a lot more difficult to determine when to purchase a replacement.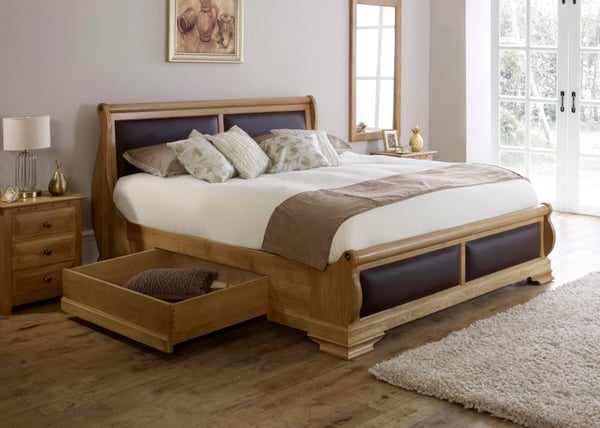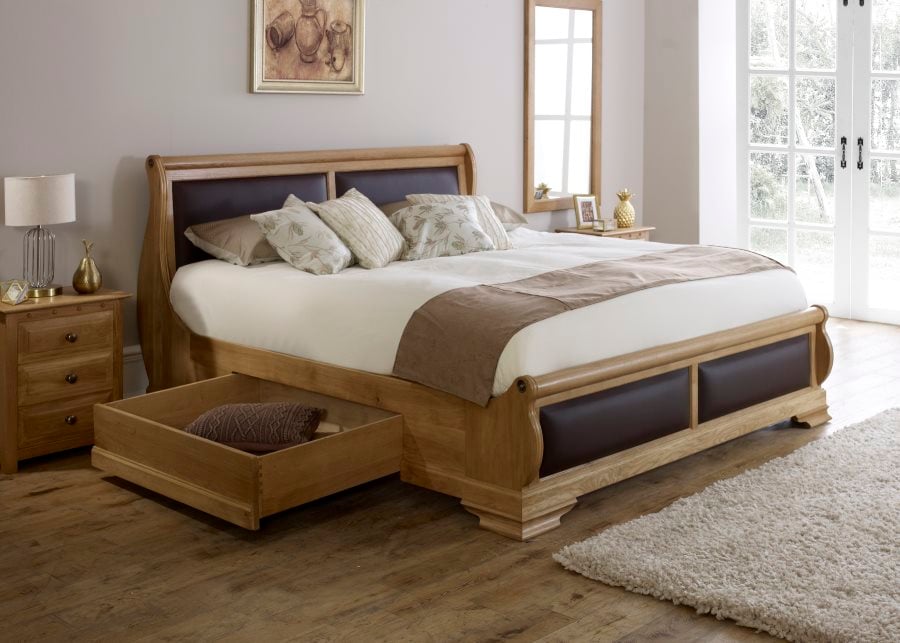 With our work crafting handmade wooden bedroom furniture, we've developed a good knowledge on the tell-tale signs that show you when it's time for a new bed.
So what are these signs? Read on to find out.
Signs you need a new Bed Frame
It's Creaking
Creaks are annoying when you're trying to get to sleep. Over time, we can come to accept these flaws and even get used to them.
But you shouldn't settle for a bed frame that's creaking and groaning whenever you use it. Creaks are usually the first sign that a bed frame's condition has suffered and might need replacing.
The Mattress Doesn't Sit Right
Does it feel like you're sinking when you lie on your mattress? For the perfect night's sleep, our mattresses need to support our bodies.
If they sink, then they're not doing what they're supposed to. This isn't always a problem with your mattress, it could be your bed frame. The wooden slats might be bending or have broken - which mean it's definitely time for a new bed frame.
Split Wood
If there are cracks or splits in the wood, then you need to find a replacement. It might only look like a few tiny splits but it shows that the wood is no longer good quality (or never was in the first place) and could even lead to the whole bed collapsing. Always look for beds made from high quality wood.
We don't always look at the slats on our bespoke beds or the underneath of the frame so it can be difficult to know if there are any splits, issues or irregularities. Regularly check the health of the wood and make note of any cracks you might find.
It Clashes with your Bedroom Design
Bedroom design is important. Every single one of us wants to sleep, relax and spend time in a space that reflects our tastes and design capabilities. The bedroom is where you spend a large amount of your time, so it should be beautiful.
Sometimes, it might be the case that you've redecorated your bedroom and your bed no longer suits the style you've gone for. Maybe you've chosen a Gallic-themed bedroom, maybe you've taken inspiration from Italian countryside manors. How about a French-themed bedroom? Whatever you've chosen, your bed needs to represent that.
However, you might not have made any changes yet but are looking to. If you'd like to gain some inspiration, you can explore our free design inspirations guide, where we've included some of our favourite interior design choices for rooms all throughout the house.
Bent Screws or Other Hardware Issues
If any of the fixings on the frame are bent, missing, loose or twisted, then it's a sign that your bed frame is showing general wear and tear.
After long periods of use, some frames will start to show issues with their fixings. If you spot something that's come loose or is missing, then don't ignore it. Fixing it quickly can stop more serious problems from developing.
But, if the fixtures are set into the frame itself, then you won't be able to replace them and you'll need to buy a new frame.
A Bad Night's Sleep
One of the reasons you might not be enjoying a good night's sleep could be the bed frame. The most obvious cause of a restless night is your mattress but if you're confident that it's the right one for you, then the problems could lie with the frame itself.
No one wants to feel tired in the morning and you should take all steps possible to make sure you have the rest you need to tackle the day. If you've already tried changing the mattress, then the next step is to replace the frame.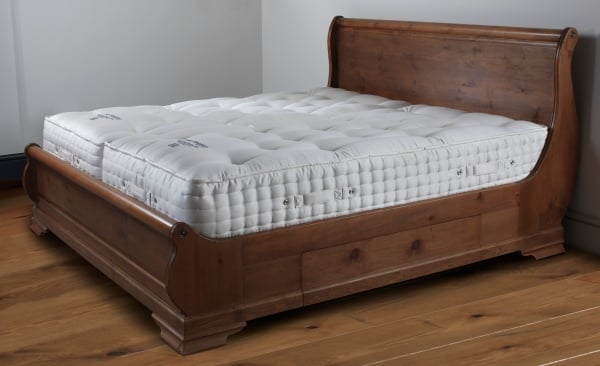 You've Just Bought a New Mattress
If you've just invested in a new mattress but you aren't fully satisfied with the results, think about whether the frame is causing the problem before you send it back. Different mattresses fit different bed types so it could be that they aren't a good fit.
Many manufacturers create mattresses and frames that are bespoke sizes. So, you might find they don't fit well, especially if you have a mattress from one manufacturer and a frame from another.
Bent Slats
We've already covered general wear and tear as well as split wood, but it's also important to monitor the slats on the frame. Your bed could have bent slats even if your mattress hasn't started to bend.
If they're bent, broken or have started to bow, then they'll need to be replaced immediately.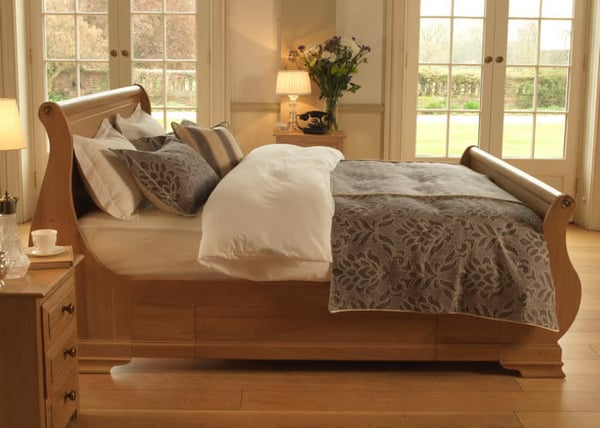 What to do Next
If your bed frame is starting to show any of these signs, then it's time to look for a new one. Keep in mind that you shouldn't have to be looking that often. If you've had to find a new frame for a bed that's only a year or so old, then it's poor quality.
But how do you know a good frame from a bad one and how do you know which manufacturers create beds that are built to last?
Browse our Top Quality Styles
When choosing a bed, you need something that's durable, sophisticated and ensures a tranquil night's sleep. At Revival Beds, we can help you do exactly that.
Every single one of our handcrafted bespoke wooden beds is created from the finest raw materials. When we craft a bed, we craft them to last a lifetime and will only give it our stamp of approval if we're completely happy with its design, strength and stability.
Whether you prefer a grand Ambassador Four Poster Bed or beautiful Parisienne Sleigh Bed, we have a stunning range of solid wood beds and bedroom furniture - and you can take a look for yourself in our digital brochure. It's filled with bed styles that suit all needs, so you're sure to find the ideal design for your bedroom.
To browse our free brochure, simply click the banner below.