The Benefits of Different Types of Mattresses; Explained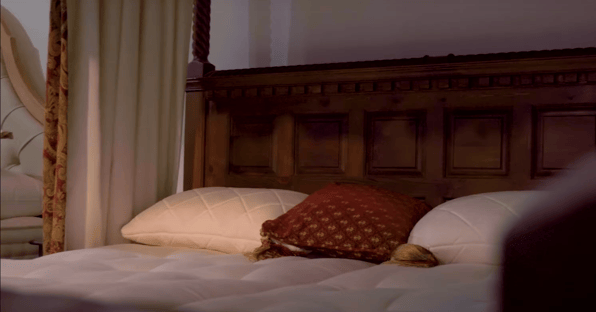 A good night's sleep is more than just eight hours of shut-eye. The average person spends about 26 years sleeping in their life, which is why it's important to choose a mattress that's both comfortable and good for your body. An overly-firm mattress can put excess strain on your pressure points, such as your shoulders, hips and torso, whereas a mattress that's too soft can cause your spine to sink into the mattress. This can lead to spine alignment issues down the road.
What's classed as a comfortable bed depends entirely on the person sleeping in it. Some may prefer a dense memory foam mattress while others may enjoy the bounciness of a pocket sprung mattress. So which mattress is right for you? To discover the benefits of each, here are the different types of mattresses explained so you can find the best one for your needs.
Innerspring Coil Mattresses
Innerspring coil mattresses are one of the original mattress styles having existed since the early 1900s and have been popular because of their affordability. However, more up-to-date, higher-quality counterparts (such as the pocket sprung mattress) have slowly replaced them.
The design of the innerspring coil mattress is simple. Inside, you'll find steel coils that expand and contract when you sleep or sit on them. This type of mattress is affordable, but it can also wear out rather quickly, meaning you have to buy replacements quite often.
If you like a bouncier mattress type, this may be a good choice for you. Although, the bounciness and spring design may mean you notice some audible squeaking when you move around, which isn't conducive to a good night's sleep.
On top of that, the springs are not independent of one another, which restricts the mattress' ability to move fluidly. This means that if one area is moving, you can feel it in another, which isn't a good situation for couples.
Pocket Sprung Mattresses
Pocket sprung mattresses are widely available and have come to be incredibly popular as they're comfortable, durable and highly customisable. It's an improvement on the original innerspring mattress.
Where the pocket sprung mattress differs is each of its small springs is sealed within an individual pocket of fabric, increasing not only the durability of each part but also the overall comfort of the mattress. It was a welcomed change from the innerspring mattress, making a noticeable difference to your sleep station.
With the pocket sprung mattress, each spring moves independently, providing unmatched support for the sleeper. This type of mattress is a wonderful investment for consistently high-quality sleep.
This is the right solution for couples experiencing the movement problems of the innerspring coil mattress. As parts move independently, that energy isn't transferred throughout the bed, meaning if someone moves throughout the night, their partner doesn't feel it. Less chance of disturbing someone means a better night's sleep for all.
There's a simple rule to follow when it comes to pocket sprung mattresses: The more springs used, the higher the quality, because they offer more durability and longer-lasting support. For example, the handcrafted Henry Smeaton mattresses have up to 11,000 springs within them.
Pocket sprung mattresses vary in their design. Some have springs that are crafted into an 'S' shape rather than a traditional spring. Other variations, such as offset coils, take inspiration from an hourglass shape which increases support while decreasing any associated noise.
Memory Foam Mattresses
Memory foam mattresses have an interesting history and even more exciting benefits. They were originally invented by NASA in 1966 to improve the safety capabilities of aircraft cushions. They then slowly found their way into commercial markets, when it was discovered memory foam is the perfect material to create more comfortable beds and pillows.
Memory foam mattresses are widely popular now because of the unique sensation they create when you sleep on them. You feel like you're 'sinking in' to the material, enveloped and cocooned in comfort. Memory foam gets its name from the high-density, low-resilience polyurethane foam it's made of.
Because of this, it's the perfect mattress for anyone who sleeps on their sides or for back pain sufferers. Memory foam mattresses also offer the following advantages:
Better alignment for your spine.
Low motion transfer due to the density of the material, ensuring your bed doesn't move as you do.
Resistance to mites and allergens.
Relief on certain pressure points you might feel.
Here at Revival Beds, we offer the Henry Smeaton collection of Next Generation memory foam mattresses. These have been specially designed with an open cell structure to give you a cooler and more comfortable night's sleep.
Latex Mattresses
There's a variety of different types of latex mattress. You can source either synthetic or natural latex with the latter a by-product of the sap from rubber trees. Latex is quite similar to memory foam in its benefits and also offers relief to sensitive pressure points and moulds to your body shape.
If your preference is a mattress that's a little lighter, bouncier and cooler, then latex is the way forward. A mattress made from 100% natural latex and chemical-free fabric will also help allergy sufferers sleep soundly.
Gel Mattresses
Some people find they get too hot on a memory foam mattress. It depends on what type of mattress you purchase, but one way to relax during a cooler night's sleep is to purchase a gel mattress.
Gel foams are also quite intricate in how they're made. They consist of gel foam which is layered over a sprung or foam base. The gel layer is mixed with gel beads to help provide support throughout the night and this makeup helps to reduce heat for the sleeper.
While gel does warm up overnight, it takes a lot longer to do so, meaning a temperate climate is kept consistent through your restful sleep.
Organic Mattresses
Organic mattresses are made for those who are a little more conscious of their sustainability choices. These mattresses are usually made from materials such as:
Natural latex.
Organic wool.
Recycled metals (for springs).
Organic cotton.
These types of mattresses aren't treated with chemicals and are usually dyed with natural pigments.
Here at Revival Beds, we make sure we're as eco-friendly as can be, sourcing sustainable wood to make our long-lasting, luxury beds and furniture. Alongside that, Henry Smeaton mattresses are also proudly 100% chemical-free, meaning you can sleep comfortably within a more natural environment.
Hybrid Mattresses
Hybrid beds are the upcoming popular choice as they take aspects from other styles and combine them, so those with specific tastes can find exactly what they want.
In most cases, a hybrid bed will contain a layer of traditional springs on the bottom and is topped with up to three layers of memory foam or latex. You might wonder why this can be an advantage - it's because this style can offer a combination of two popular choices. You can enjoy the 'cocooning' feeling of memory foam, combined with the lightness and coolness of a traditional spring mattress.
Hybrids represent more custom tastes. For example, if you want something to help you to stay cool while also providing relief to any pressure points you have, a mixture of a pocket-sprung base with a memory foam and gel layer might be a perfect choice.
Hybrid beds can also be made to fit the requirements of two people. Here at Revival Beds, using our ziplink technology, we can create two mattress halves of differing feel and marry them through a simple, durable zip design. This means the bespoke - but very different - requirements of any couple can be met without the need to compromise on feel or comfort.
To see what the height of luxury, quality mattresses look like, turn your attention to our guide on the distinguished Henry Smeaton mattresses. We can help you select the right type of mattress for you, as well as explore some alluring options for a good night's sleep.
Henry Smeaton Mattresses, by Revival Beds
The name Henry Smeaton guarantees quality, but what makes up a mattress handcrafted by them? How do you choose the right mattress to fit your bespoke needs? Our guide will lead you through the history of Henry Smeaton mattresses and what makes them so luxurious to help you choose the right mattress for your needs.
If you want unmatched comfort and unsurpassed sleep, click the guide below to see how you can achieve this.