What Type of Mattress Is Best for a Revival Bed?
A luxury mattress is undoubtedly the best companion for our handcrafted Revival Beds. We've tried and tested a plethora of different types, but we value the traditional skills Henry Smeaton mattresses use in their process and the undeniable comfort they provide.
We wouldn't expect anything less than high-quality and comfort to enhance our stately beds. If you want to learn more about what mattress is best to pair with your Revival Bed, get comfy and read on.
Committed to Quality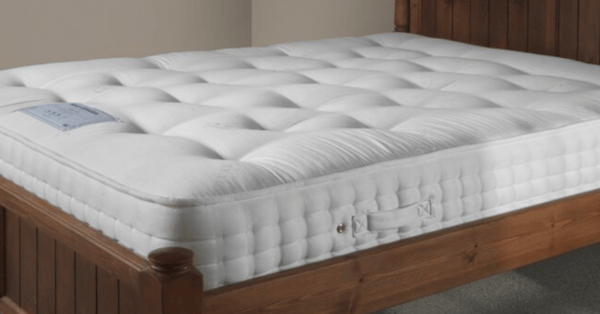 At Revival Beds, we have a high level of dedication in our workshop, using our inherited craftsmanship process to produce high-quality furniture. It was only right that the mattress we use alongside our beds uses only the finest materials as it's something we're truly passionate about for our own products.

Sourced locally, the luxe fabrics used in each Henry Smeaton mattress is lifetimes away from its namesake making mattresses filled with straw back over 125 years ago. You won't find 'mass-produced' in our vocabulary. Each mattress is tufted by hand to produce a uniform feel of comfort throughout - a process only utilised by the most sumptuous of manufacturers. It's a vital indicator of quality.
"Without [a] doubt the most comfortable mattress we have ever slept on – one of the best investments we have ever made."

It's hard for us to be unbiased as these mattresses unite perfectly with our furniture. However, Henry Smeaton mattresses have the following accreditations that are a testament to their comfort and quality:
Member of the National Bed Federation.
Founder member of the Sleep Council.
Corporate member of the Guild of Master Craftsmen.
Approved member of the National Bed Federation.
Member of the Royal Forestry Society.

Every step of the mattress production line has a thorough quality assurance process to make sure it receives the Smeaton seal of approval. Each mattress also comes complete with a five-year guarantee - that's how confident we are that you'll experience comfort like no other.
Passionate About Sustainability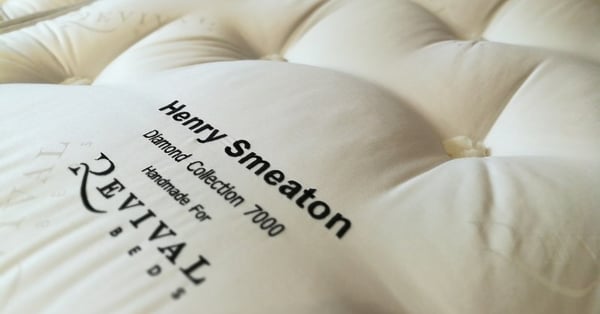 Just like how we're actively invested in our own sustainability practices for our beds, our mattresses needed to share the same values. At Henry Smeaton, all the fabrics used are 100% chemical-free and 100% recyclable. So when the time comes to replace it, your old mattress won't end up in a landfill.
Another reason to pair your new luxury bed with a Henry Smeaton mattress is we offer mattress recycling. It may seem cheaper to throw away, but at what cost to the environment? They're dedicated to improving their eco-credentials wherever possible. To date, they've implemented solar-panels on their factory and offices, as well as maintained their very own 24-acre site of ancient woodland.
All of the natural blended fibres used are sourced locally in Yorkshire. That way, they can significantly reduce the impact of 02 emissions caused by transportation. We get our source materials as close to the point of production as possible too. The shorter the journey, the lower our carbon impact.
It's clear we're both aligned about pioneering more eco-friendly processes. They're so passionate about it, their next goal is to achieve zero waste to landfill across the entire Henry Smeaton range in the not too distant future.
Unrivalled Comfort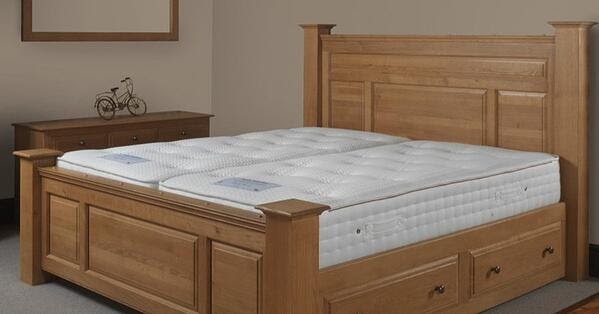 Your mattress is the result of hundreds of years of history and innovation across the world. It's not a purchase to be made lightly as your comfort and relaxation are on the line. An investment in a high-quality mattress is a small price to pay for undisturbed, supported sleep.
With each Henry Smeaton mattress collection painstakingly engineered, it means every bone and muscle in your body enjoys individual attention with precisely the right amount of support in all the right places. From hand-tufted chemical-free Belgian Damask, natural fillings of wool, silk, cashmere, mohair and cotton with 100% natural latex - we believe in the quality and comfort and we simply wouldn't expect anything less to complement our stately beds.
A quality mattress is one of the best investments you can make for your overall health and well-being. What if your new mattress could be made exactly how you want it, just like the rest of your bedroom furniture?
Bespoke, Just Like Your Bed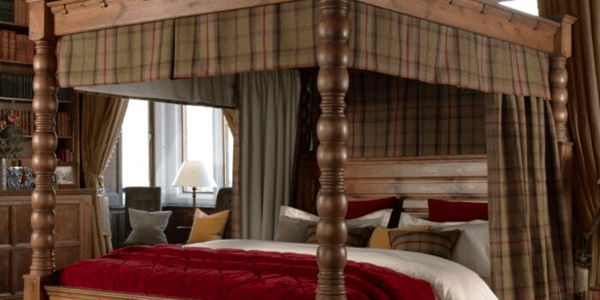 Everybody envisions their sleep sanctuary differently. From a stately four-poster bed with a gorgeous canopy to a more reserved sleigh hardwood bed that has additional storage. At Revival Beds, you can tailor our beds to suit your lifestyle.
That's why a Henry Smeaton mattress makes an exceptional companion. These mattresses can cater to both partners' needs by offering revolutionary customisation for your mattress. Need a different feel or firmness on either side of the bed? It's made simple with the advanced ziplink technology - so there's no more compromising on your preferences.
It's the best type of mattress for a Revival bed. That's why delivery and installation is free when purchased with one of our handcrafted beds.
If you want to explore more about our Henry Smeaton collection and how they shouldn't leave your Revival bed's side, we have a resource that delves into the history of these prestigious mattresses and even helps you evaluate your current sleeping situation.
Discover More About Revival Beds' And Our Union With Henry Smeaton Mattresses
Unswerving commitment to quality, a constant drive towards excellence and traditional British craftsmanship. Henry Smeaton is a family business that now spans five generations of dedication to maintaining those values.

Although a strong, reliable bed frame supports a good night's sleep, a quality mattress is one of the best investments you can make for your overall well-being. From finding the perfect mattress to learning further about Henry Smeaton and their commitment to comfort, take a look at our mattress guide to discover more.