How to Sleep in a Hotel-Style Bed Every Night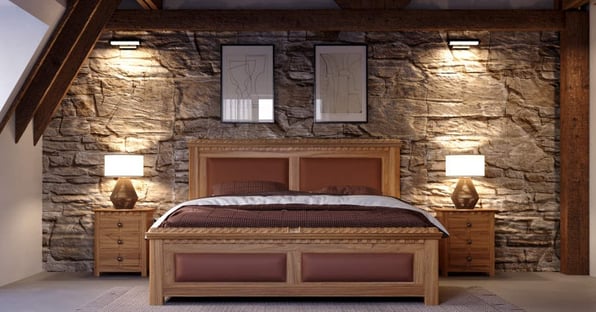 It's everyone's dream, isn't it? To bring the indulgence of a hotel bed into our own home so we can feel like we're stepping into a hub of tranquil calm, night after night. With these tips, maybe you can. In fact, you could go one step further than creating a hotel-style bed by designing an entire suite instead. Here's how.
Invest in Hotel-Grade Quality
That hotel feeling isn't all about boutique style, although a dramatic four poster bed certainly helps give the illusion of boutique grandeur. Quality also matters.
Invest in a hotel-grade bed to get the best night's sleep. Look for suppliers that serve residential and commercial customers, so you know the craftsmanship is fit even for the finest hotel suites.
Make Your Mattress a Priority
While a bed frame can be both durable and impressive, it's the mattress that gives you the cloud nine feeling. Save a good chunk of your budget to splash out on a superior mattress base so you can really feel the difference when you retire for the night.
No one mattress is the 'hotel mattress' — instead, mattresses are quite a personal affair. It could be pocket sprung, latex, memory foam or another variety that hits your sweet spot. So, don't be afraid to try out different mattress types and assess whether soft, medium or firm support is most suitable.
Dress to Impress
Building a good foundation for your bed is all about investing in quality pieces, but even the most beautifully designed beds can go unnoticed if their soft furnishings don't do them justice.
Spend some time learning how to dress a four poster bed, how to tightly tuck quilts just as housekeeping do and which scatter cushion arrangements suit your interior style. The allure of a well-made bed isn't to be ignored. Remember, first impressions count.
Create Custom Accessories
Hotel suites and hotel-style bedrooms are so out of this world because they're unique. Often designed just to fit the space they're in or accessorised according to season, tradition or heritage, hotel-style rooms feel exclusive because they are.
You can create exclusive pieces using custom furniture, be it the perfect four poster drapes, throw pillows sheathed in sentimental fabrics or even a bed frame with exact room dimensions. This extra effort will go a long way to making your bedroom feel as though it's bespokely designed for its owner.
Give Yourself The Guest Experience
When your perfect bed is assembled and styled, it's down to the final touches. From dressing your nightstand with luxurious items — pillow spray and sleep mask included — to creating an ambience with mood lighting, there are many ways you can feel like you just stepped into a fresh suite.
Consistent upkeep and maintenance of your sacred space is how you'll make the most of hotel-grade furniture, so its novelty never wears off.
Create a Hotel-Style Suite
After completing the perfect sleep space, look to other areas of the room. Don't stop at perfecting your bed but see the finish line as being the creation of a polished, palatial suite fit with all the expected amenities.
Whether it's treating yourself to a coffee machine steps away from your slumber or fitting out the rest of your master with matching furniture, there are many ways to extend that hotel feeling to your entire evening and morning routine.
Discover an Entire Library of Artisan-Made Matching Furniture — All Made in the UK
Do you want to create a decadent oasis in your home that makes you feel as though you're a paying guest in a hotel? Discover our vast range of handcrafted, wooden furniture, all designed, created and assembled in the heart of Nottinghamshire.
Although four posters, sleigh beds and beautifully carved frames are our specialities, we go well beyond hotel-style beds. You'll also find bedside cabinets, chests, wardrobes, mirrors and more all in the same hotel-grade quality to give you luxury everywhere you look.
Discover the entire range in our latest brochure by clicking the banner below.