Bed and Breakfast Bedroom Decorating Ideas and Tips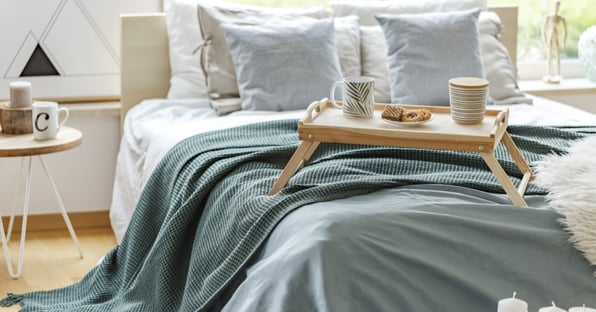 When guests book a stay at a bed and breakfast, they expect nights of comfort and relaxation. It's a chance for them to re-energise and escape from the usual hustle and bustle of their busy lifestyles. To help guests feel comfortable and relaxed, you want them to benefit from luxuries they don't always get to enjoy.
That's why the interior of the bedrooms plays such an important role. To help you stand out from the crowd and elevate the design of your property, here are practical bed and breakfast bedroom decorating ideas to inspire you.
Pick a Strong Theme
Think of the bed and breakfast bedrooms as a blank canvas. Rather than piece together aspects that don't work, start with the foundation — the theme. The theme determines what colours work best, what the lighting should be, the type of furniture to add and the accessories to include.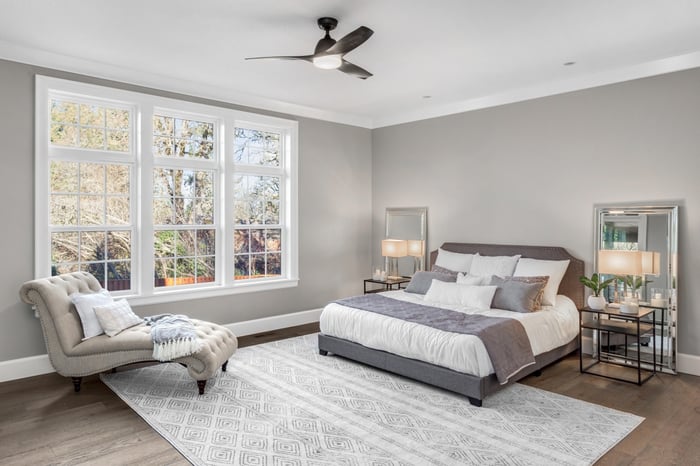 The challenge? Guests have diverse tastes and it can be difficult to cater to everyone. Rather than trying to appeal to everybody, decide whether your bed and breakfast has a theme and design the bedroom around that. If you want an edge over the competition, consider adopting a theme with a wow factor, so the novelty never wears off.
Some themes you can adopt to help design your bed and breakfast bedroom include:
Floral prints and sheets for romantic getaways
Scandinavian-inspired interiors
Classic rural retreats
New York loft styles for modern urban settings and city breaks
Focus on the Colours
Bedrooms in any bed and breakfast should be inviting. It's the room tired guests come to rest after a long day so they can relax and forget about the outside world. Choose colours that create a cosy, homey and trendy environment to achieve this. Here are inviting colour options to consider painting the walls and ceilings.
Delicious Oranges and Yellows: Toned down shades such as Orange Ice, Adventure Orange and Hawthorne Yellow add a nice, sunny look to bedrooms that don't get much light exposure. You can combine these with shades of grey or black for a more well-defined palette, too.
Moody Taupe: Inviting, warm, glamorous, dramatic, mysterious — no number of adjectives can do this colour justice. Earthy tones are always a favourite that feels cosy all year round, with intense hues such as Greenery adding a surprising element.
Surprising Purples: Potentially Purple and Lite Lavendar are gorgeous options that ooze sophistication, charm and warmth. Purple variations can be quite a surprise, especially if guests are used to the boring all-white or all-blacks you find in chain hotels.
Soft Whites: When used in moderation, whites can be the classiest shades you can include in your bed and breakfast bedrooms. Nothing screams tranquillity quite like soft off whites such as Summer White and Hyacinth White, along with soothing undertones such as blues or greens to complement the beautiful white hues.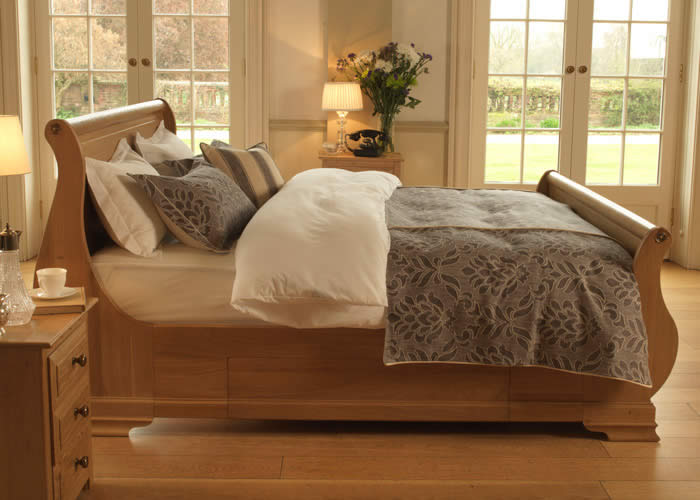 Colours like these will help your guests feel right at home. They're attractive, cosy and make the bed and breakfast bedrooms feel more appealing, especially with a satin or eggshell paint finish.
Add Artwork to the Walls
Most bed and breakfast owners fall short by assuming everything has to be minimalistic and plain. However, this can create a bland atmosphere that guests won't appreciate and could drive them away. Rather than keeping your walls empty, add artwork to the walls that naturally intrigues guests to pay attention.
However, this is where your overall theme is crucial. The artwork you choose needs to fit the style you're trying to achieve.
Abstract shapes, inspirational quotes, beautiful scenery and homely art prints work best across multiple styles. These options are better than bare walls, as they make the bedroom in your bed and breakfast feel less cold and more inviting. Keep your wall colours in mind and pick wall decor that matches well with the particular hue.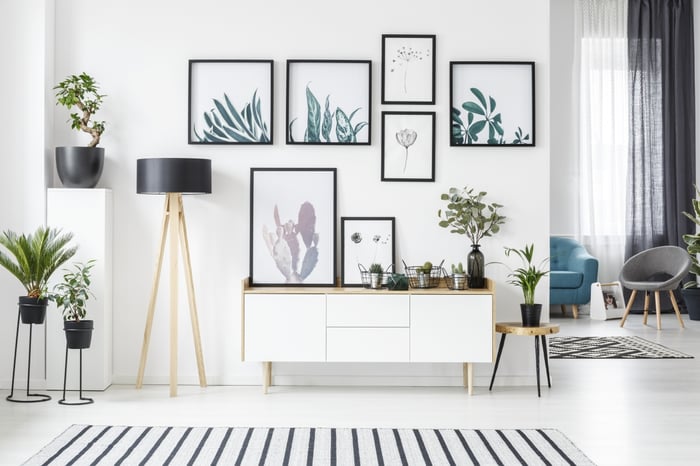 You don't need to utilise a large chunk of your budget on the artwork, but strategically place them around the bedrooms without going overboard. Better yet, why not partner with local artists and galleries to support them by highlighting their work while adding elements to your bed and breakfast bedroom walls?
The same applies to accessories and trinkets. Guests expect the necessities, such as mirrors, chairs, desks, bedside tables, robes and towels. These are an expectation and need to be easy to find. You could even incorporate them into the design and layout for the room, such as using storage areas to store some of these accessories.
Strategically Choose Your Lighting
Lighting in a bed and breakfast is more than your standard lightbulb or desk lamp. Whether a guest is getting dressed or putting on makeup, lighting is essential in the bedroom, so it must be flexible for multiple needs. A lot of thought needs to go into it, so here are our top tips for strategically approaching bed and breakfast bedroom lighting.
Adopt Dimmer Switches: In a bedroom, you want guests to enjoy comfortable levels of low lights in the evening and brighter lighting during dull, winter mornings. Add dimmer lighting on a separate circuit, giving guests the freedom to achieve smooth, flicker-free lighting.
Bedside Lighting: Some guests love nothing more than diving into a chapter of a good book before drifting off to sleep. Consider adding bedside table lamps, wall lights or pendants dropped down over the tables to give a sense of localised beams of light.
Indirect Lighting: You could always use light to point it towards a specific piece of artwork, for example, as downlight can tend to be quite a harsh way of lighting an entire bedroom. The light isn't flattering and guests can suffer from glare when lying in bed, making it uncomfortable. You can adopt some indirect light in several ways, such as wall sconces and LED strips tastefully hidden around the bedroom.
Trendy Light Fixtures: Interior designers say the magic number is seven when it comes to ceiling light fixtures. Your guests will walk under the ceiling light fixtures, so its bottom shouldn't hang lower than seven feet above the floor. This year, the light fixtures you should consider adding to your bed and breakfast bedrooms include:
Matte black fixtures
Wood bead fixtures
Clear pendants
Charming mash-ups of rustic and industrial design
Romantic and playful
Coloured glass
Wicker pendants
Geometric chandeliers
Natural light is also a big consideration. Whether it's blind control or blackout curtains, shut out excess daylight where possible.
Luxury Furniture Choices
The furniture brings the bed and breakfast bedroom together. Whether you're going down a boutique route or something more homely, the furniture you choose will speak volumes about the experience and style you're trying to achieve. One thing your furniture should be, though, is luxurious.
Guests are paying good money to experience something they can't at home, so the furniture needs to match the expectations.
An Attention-Grabbing Bed
Your bed and breakfast bedrooms need to feature the centrepiece — a luxurious, made-to-last bed crafted by expert craftsmen using the finest solid oak. Guests can leave with an incredible first impression, realising the beautiful bed is all theirs for the weekend that promises a memorable night's sleep.
Add a statement bed, such as a luxurious four poster, to leave your guests breathless and snoozing without interruption.
Practical Storage Options
Your guests need somewhere to store their belongings at your bed and breakfast during their stay, so you need to provide them with practical storage. It shouldn't be your standard flat-pack drawers, either. Wardrobes, chests and other storage spaces can be stunning when choosing solid wooden furniture to utilise in empty space.
Getting Ready in Style
Complete your bed and breakfast bedrooms with unique dressing tables, freestanding mirrors and vanity chests, allowing guests to get ready in style ahead of exploring the city. These types of furniture add an elegant flair to any interior and are designed to last the test of time.
Master Your Bed and Breakfast's Interior Design With Our Latest Style Guide
The bed and furniture you choose to add to your bed and breakfast bedroom is just one piece of the puzzle — yet arguably the most critical. But how do you go about pulling every room together to create the perfect, cohesive style to forge an unforgettable experience for your guests? That's where our new boutique hotel stays style guide can help.
It's packed full of tips, tricks and inspiration to help you through the entire process. Click below to get your free copy today.