New England Inspired Bedroom Decor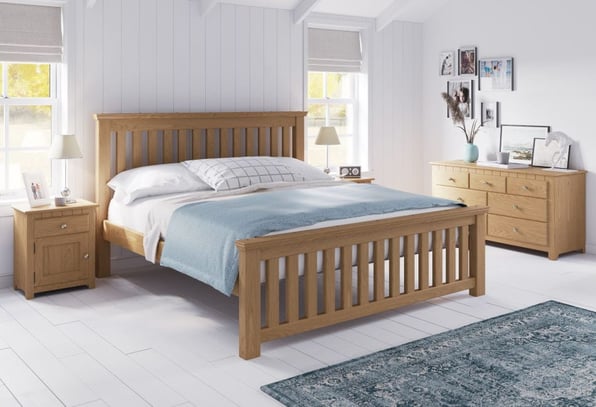 New England style is closely related to Colonial design, which dates back to the 17th Century, when settlers first came to America. Inspired by the architecture and interiors from homes in England, not much changed over the years for New England decor.
Of course, you don't have to live in New England to bring a bit of this classic American style to your home. The essential elements - plush furniture, smooth tongue and groove panelling, nautical colours and accessories - are easy to import into any space, whether you live in a quaint Oxfordshire cottage or a sprawling American ranch. When starting your New England room design, keep in mind the uncluttered look of this period. Add rustic touches to a coastal colour scheme to inject your home with some of the original themes of a New England home.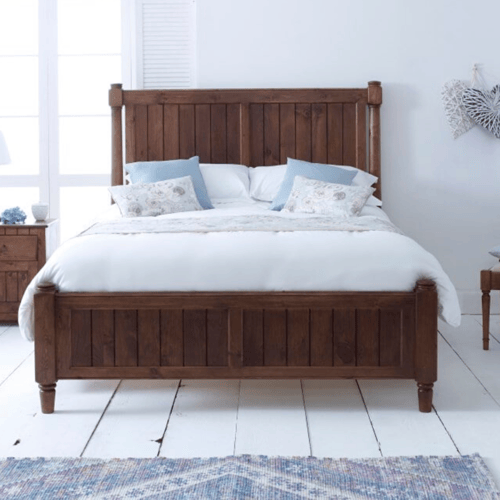 Pictured: Shaker Bed in Old Wood
White and Neutral Colours
Light, bright and airy, a neutral colour scheme will help to make your coastal style bedroom a perfect place to relax and unwind. Blue and white striped soft furnishings tick all the boxes for beach-chic design, with a nod to the nautical theme, or keep it simple with beautiful, crisp white Egyptian cotton sheets.
This is an instantly recognisable New England design staple, and including shell accessories or a quirky lamp adds that perfect finishing touch without creating a cluttered or busy feel. Inject some colour with faded stripes or pretty florals to add some pattern to the decor.
Image by Not on the Highstreet
Natural Materials
Embrace the timeless New England design appeal of natural materials by stashing away clutter in hand-woven baskets, and using wicker laundry bins in keeping with your colour scheme to tie the look together. Or bring your whole room together by matching a hand crafted chest of drawers to your wooden bed, giving ample storage space whilst keeping the style of the room.
White wood panelled walls and neutral coloured rugs are a great example of how to bring this design into your own bedroom.
Your Bedroom Centrepiece
The key aspect of any bedroom is of course, the bed.
Our New England beds are all British design, and are handmade by our master craftsmen in our Nottinghamshire workshops. Every Revival Bed is designed and made here in the UK, making them the ultimate British bed.
There are five New England bed designs to choose from, each with their own personality: Shaker, Maine, Connecticut, Vermont and Vermont Four Poster. Simple, honest and without any unnecessary fuss, that's the simplicity of the New England style.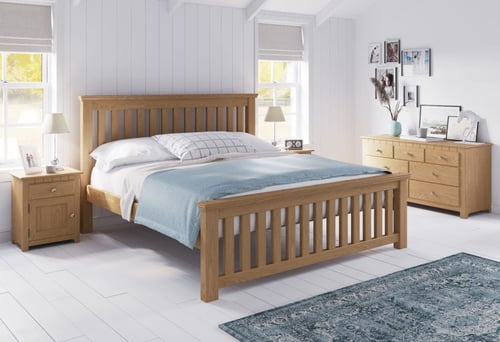 Pictured: Maine Bed in Natural Oak
Request Your Free Brochure
Our collection of wooden beds and bedroom furniture are only ever handmade to order in our Nottinghamshire workshops from the finest materials.
All handmade beds also come complete with a 10 year guarantee, as well as free delivery and installation by our specialist team- to find out more, simply download your free brochure below.