Bedroom Storage Ideas – How To Get More Storage From Your Bedroom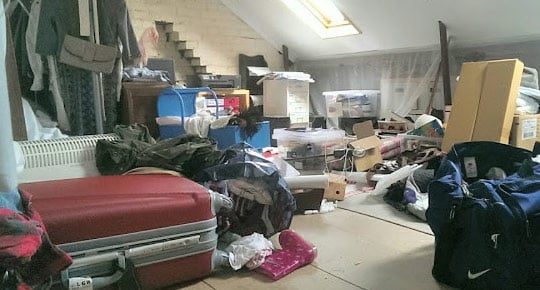 Making the most of your bedroom storage

Is there any free space in your wardrobe?
Fitted wardrobes and free standing wardrobes that can be customised with shoe trays, drawers, rails and shelves; provide a clean and tidy way of creating perfect bedroom storage facilities for your needs. Also consider freeing up space in your existing wardrobe by giving clothes to charity that you've not warn for 12 months or more.
If you are thinking about buying a new wardrobe then make sure you are making the most of the room you have available. Free standing custom made wooden wardrobes can be made to measure – they can be extra high, wide or deep and built to your exact requirements.

What furniture do you have in your bedroom?
Every bedroom needs furniture, the most popular pieces (other than the bed) are wardrobes and bedside cabinets. What else do you have taking up space in your bedroom? For example a TV could be put on a wall to remove the footprint of a TV stand.
Use vacuum storage bags
Most people have at least 2 different duvets – one for the colder months in winter and one with a lower tog rating for the warm summer months. Vacuum storage bags will dramatically reduce the mass of a duvet that is not in use – freeing up even more bedroom storage space.
Under bed storage drawers
The most popular bed sizes in the UK are king-size and super king-size, which are 5ft and 6ft wide. This is a massive amount of potential space that can be utilised as under bed storage.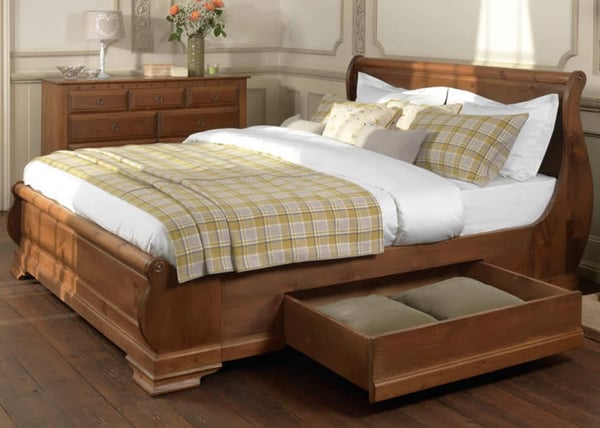 Because this space is low down under the bed, the most convenient way is through storage drawers, which can provide up to 16 cubic feet of storage space – that's the equivalent of 4 large suitcases! So if your bed has not got under bed storage drawers, consider this as an option the next time you are looking to invest in a new bed.
Download Your Free Brochure
Our solid wooden beds, including sleigh beds and four poster beds are handmade in the UK and available with storage drawers.
To find out more, simply download your free brochure by clicking on the link below.