How Do Revival Beds Craft Their Sustainable Oak Furniture?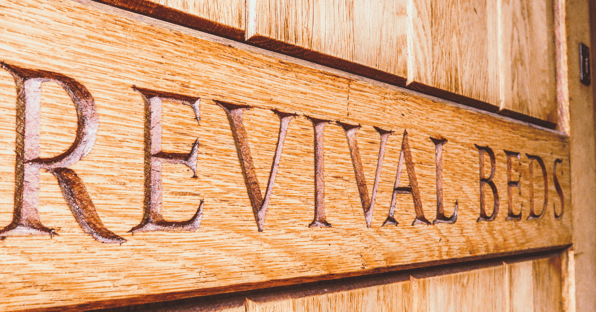 We all have the responsibility of protecting our planet and here at Revival Beds, we like to do our part and then some. We craft our bedroom furniture in a time-honoured way, sourcing wood from sustainable forests and limiting our orders to retain quality.
Here's everything you need to know about how we craft our sustainable oak furniture and why we do it.
Why are Revival Beds Passionate About Sustainable Oak Furniture?
What Are the Benefits of Sustainable Hardwood?
What Do Revival Beds Do to Minimise Their Waste?
Is Affordable Sustainable Hardwood Furniture Achievable?
Why are Revival Beds Passionate About Sustainable Oak Furniture?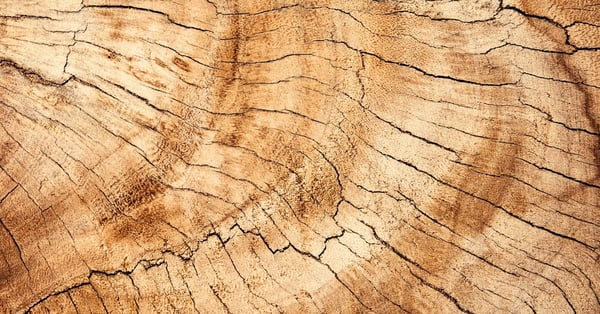 The world's forests simply can't meet the insatiable global demand for timber products - and definitely not in a sustainable way. Under current forest management practices, the demand can't be sustained.
We work with this beautiful material daily and we're responsible for ensuring we can continue to do so. We want to protect our forests for future generations and that's why at Revival Beds, we will only ever use sustainable hardwood and softwood for our furniture.
In essence, opting to purchase from manufacturers that use wood derived from European sources (like us) is a more eco-friendly choice because the forests are now protected by legislation.
What Are the Benefits of Sustainable Hardwood?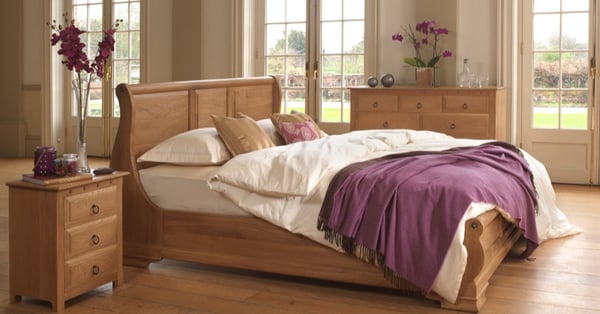 We know sustainable hardwood isn't always the cheapest option. However, you never have to question quality when it comes to hardwood furniture, especially when it's handcrafted by Revival Beds.
A tree can be grown to harvest size in 25 to 80 years, while the raw materials for harmful particleboard furniture are renewed over a time period large enough to be noted geologically.
Sustainable timber plantations and forests help to reduce greenhouse gas emissions. The trees remove carbon dioxide from the air and replace it with oxygen, making the air cleaner. Sustainable timber has all the properties of regular timber but it's much kinder to the environment. It's one of our favourite materials to craft with - it champions strength and will last you a lifetime when treated with care.
Hardwood is a stunning material that can be used just about anywhere in the home. Even better when it was sourced in a way that keeps the environment in mind.
In sustainable forests, a significant number of trees are now planted in comparison to the amount felled annually.
At Revival Beds, sustainable hardwood isn't just an option for us. With all these benefits to reap, it's a must.
What Do Revival Beds Do to Minimise Their Waste?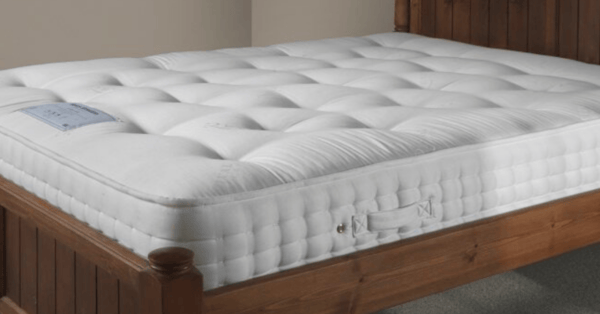 With great material comes great responsibility. We responsibly source our hardwood but that's not all - we also manage our waste ethically too.
Instead of having our slats supplied wrapped in plastic, we've eliminated this waste by just making them ourselves. We're also able to recycle your old mattresses without harming the planet, guaranteeing it doesn't contribute to the already overflowing landfills.
We get our source materials as close to the point of production as possible. The shorter the journey, the lower our carbon impact. We don't spend time looking for cheaper imports, creating enormous carbon footprints as they ship them around the globe - we'd rather keep it closer to home.
Is Affordable Sustainable Hardwood Furniture Achievable?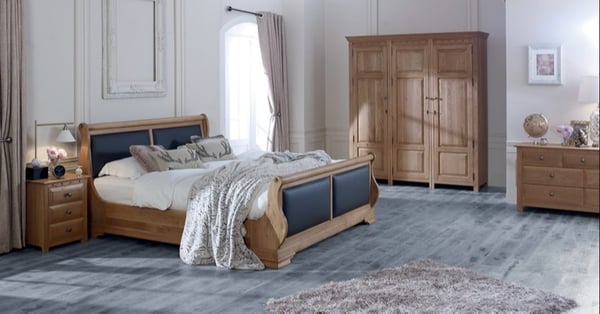 Furniture that's stylish, resilient and sustainable doesn't sound feasible in today's world of flat-packed convenience. We admit it might come with an expensive price tag but that doesn't mean it can't be achievable.
Although flat-packed furniture offers a quick solution, investing in replacements every few years can take a toll on your finances. The costs can add up if you're having to purchase replacements.
At Revival Beds, we offer an extensive family of handcrafted furniture built to last and we've made it easier for you to make your sustainable dreams a reality with our flexible finance packages.
Learn More About Our Sustainable Oak Furniture Today
Being eco-friendly starts with making smarter choices for your home. Mass-produced pieces are often made in ways that are harmful to the environment. Here at Revival Beds, we couldn't imagine creating our pieces that didn't have the environment at the forefront of our actions.
Take a look at our sustainable showcase, which features videos of our production process - click below for the insight.