BTS: Revival Beds' Mattress Production Line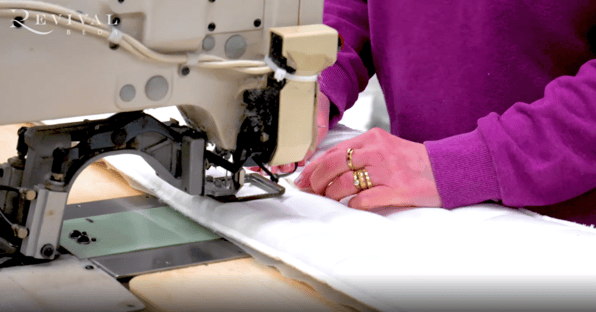 Henry Smeaton's luxury mattresses are a perfect fit for our ethos here at Revival Beds. We believe in the quality and comfort and we wouldn't expect anything less to complement our stately beds. Here's some more insight into Revival Beds' mattress production line.
The Journey Begins…
Making its way down the cobbled streets of Rotherham, a truck delivers the finest of fabric and raw materials to the purpose-built factory in the heart of Yorkshire. Sourced locally, these luxe fabrics are lifetimes away from namesake Henry Smeaton making mattresses filled with straw back in 1893.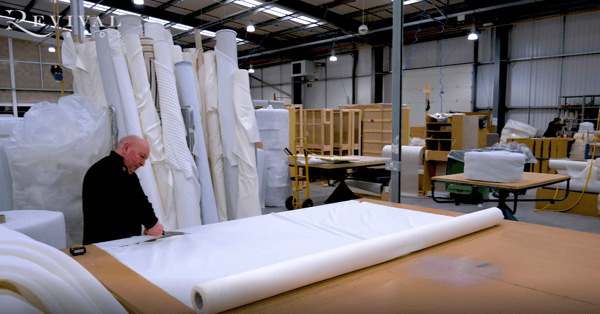 Unloaded by the expert craftsmen, the materials are ready to start their quest to become the perfect companion for any Revival Bed.
The materials are then transported to the workbench and carefully cut by hand into panel shapes, making them easier to manoeuver. Did we mention all the fabric is 100% chemical-free and recyclable?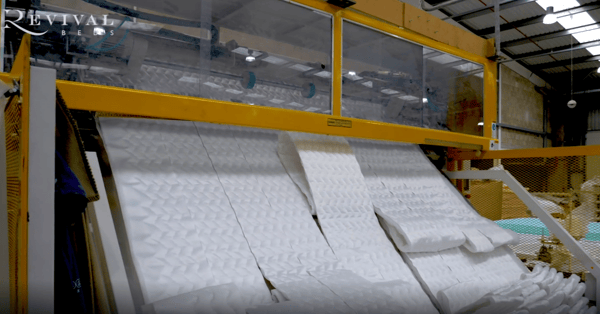 The next stop on the mattress journey is the cutting machine. Fabric borders are cut down to size and ready for the micro-quilter - if that's where its adventure takes it.
A specially-designed machine then processes border beams before eagerly anticipating the subsequent step.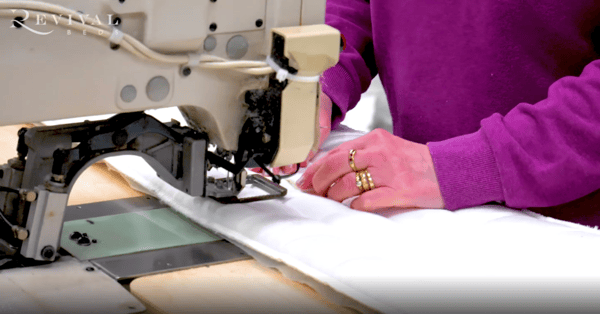 To ensure strength and durability, flagstick handles are attached. Each craftsman involved utilises traditional skills that have been passed down from generation to generation.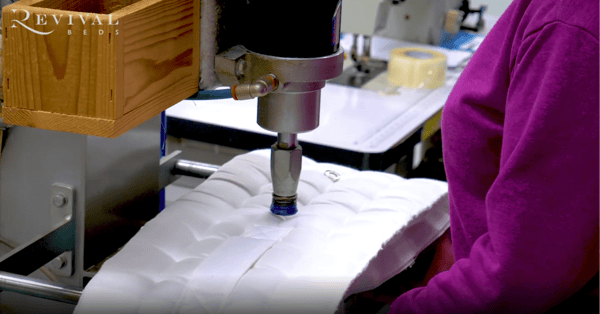 What's wonderful about each Henry Smeaton mattress is the breathability of the fabric. Vents are crafted into the border, aiding an unrivalled night's sleep. Everything is worked on above ground, protecting the mattress's pristine exterior.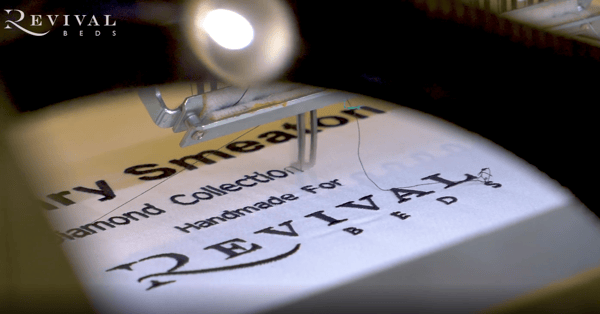 After the excess material has been trimmed off, it's time to apply the coveted Henry Smeaton label - synonymous with luxury British mattresses. It's the guarantee that each mattress has been individually produced and tested at every stage of production.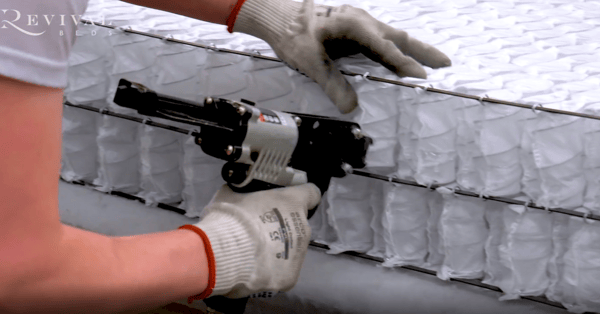 Now the building begins. Our dedicated craftsmen then marry each component together perfectly. Each spring, border and sumptuous feature start coming together to create something truly special.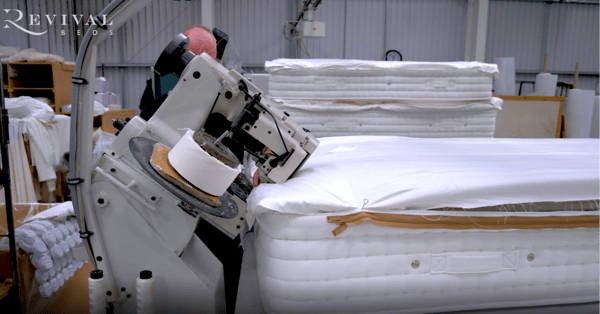 An important job that can't be understated - tape edging requires skilled craftsmanship that calls for years of experience. It's what gives each Henry Smeaton mattress that fantastic finish.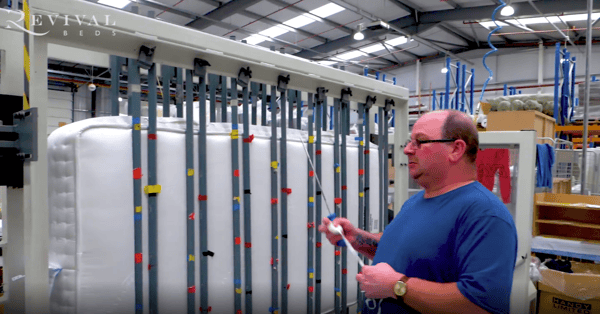 After it has the Smeaton seal of approval, it's then carefully slid into the tufting machine and tuft by hand to produce a uniform feel of comfort throughout. This is a process only utilised by luxury mattresses and an essential indicator of quality.
The mattress is close to completing its quest, with that decadent Revival Bed in sight. But first, each mattress has its final checks to ensure it achieves the highest standards.
After quality assurance, the mattress is then ready to meet its counterpart. Bagged with two protective layers, its durability is no match for dispatch.
We have the same level of dedication in our workshop for our beds, using time-honoured processes to produce high-quality furniture. If you want to explore more about our Henry Smeaton collection, we have a resource that delves into the history of these prestigious mattresses and helps you assess your own sleeping situation.
Discover More About Revival Beds' Camaraderie With Henry Smeaton Mattresses
Henry Smeaton first started the tradition of bed making over 125 years ago. The family business now spans five generations with a reputation built upon an unwavering commitment to quality, exacting standards and traditional craftsmanship.
A quality mattress is one of the best investments you can make for your overall health and well-being. From finding the perfect mattress to learning more about Henry Smeaton and their commitment to comfort, take a look at our mattress guide to learn more.