New bedroom designs for the smaller bedroom
The Scandinavian style bedrooms
With space at a premium the Scandinavian style offers all sorts of options for decorating a bedroom. If you only have the room for a double bed (4'6") then the bed really needs to dictate the style of your room.
Choose a bed frame in plain polished wood to do this. It's the type of bed that works well with a plain wooden floor. It's all to do with clean lines and keeping the room uncluttered but stylish.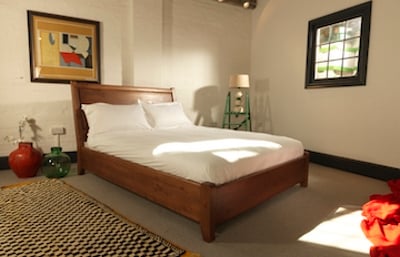 The new Metro from Revival Beds fits exactly into this look and don't forget you can also get these smaller contemporary beds in a variety of painted finishes.
The New England or Shaker style beds
Even if you want a look that's more akin to bigger bedrooms and roomy apartments the New England style adapts well to more confined bedrooms. With its roots set firmly in the American nineteenth century, the Shaker designs are famous for their simplicity.
Although there are few true Shakers left today their legacy of simple uncluttered interiors and practical furniture is something that fits well into this story on furnishing smaller bedrooms. A lack of space is never the problem, Shakers were masters at turning this into an advantage.
This Shaker bed is the latest addition to the New England collection.
Contemporary Style Beds
This is a bit of a broad church because it embraces the latest version of everything. For the purposes of this post on how to get the best out of smaller bedrooms I'm recommending you look at sleigh beds, in particular, The Loft. Just that bit neater and more compact than many other sleigh beds. It still packs the same stylish punch and is available in wax finishes or the cooler paint finish that can be a great help when blending wall colours and fabric colours together.

Wood and leather beds
Leather has long been the first choice for furniture makers for its durability. But there is more to it than just durability, the style that leather brings to a piece of furniture and especially a bed is clear to see.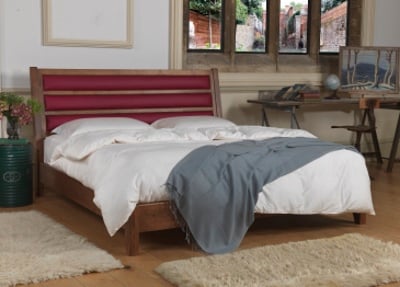 The Studio bed has the same tilted headboard as the Metro but with leather upholstered panels which give superb comfort particularly when you want to sit up in bed to do a bit of reading.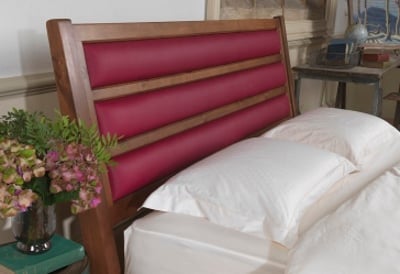 There is an array of leather colours to choose from (we'll get swatches sent directly to your door) which can be such a help in keeping your colourways in the same theme. Also, the Studio is available as a luxury oak bed or you can choose from a number of paint finishes.
Introductory prices for the Metropolitan bed collection
We are turning showroom 2 over to these smaller stylish beds. All these keenly priced beds will be launched on August 28th at the Revival Beds showroom opening.
Download your free brochure
Revival Beds are a UK bed manufacturer based in Nottinghamshire. All beds are handmade to order and come complete with free delivery and installation, as well as a 10 year guarantee.
To find out more, simply click on the link below to download your free brochure.