Custom Made Wardrobes vs Flat Pack: Which Option Reigns Supreme?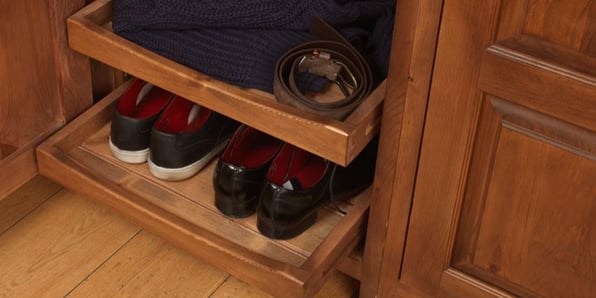 The year is 1962. The first Bond film is released, The Beatles burst on to the scene with their debut single Love Me Do and Swedish furniture designer, Gillis Lundgren, shoots to fame with the birth of flat pack furniture. Despite its rise in popularity, is this ready-to-assemble option more superior than custom made wardrobes, for example?
While it's now the norm, the mighty flatpack does have its pros and cons for its wardrobe offerings. Here's how the two compare to help make your search easier.
Why Flat Pack Wardrobes Are so Popular
Affordability
The most common reason why people purchase flat pack wardrobes is that it's an inexpensive way to decorate their homes. If you're working on a budget and you just need something to fill those empty spaces, then this is a good option.
Easy Transportation
Pick the option you like in a store, pay at the till and either place the flat pack furniture in the boot of your car or organise a delivery. Flat pack furniture is so easy to dismantle which makes transportation less complicated and not that expensive.
Compactness
The versatility of flat pack wardrobes means they can fit in much smaller spaces. This is because manufacturers build them all to be compact and reduce space. Let's say you have the wardrobe delivered yet no time to deal with it. You can easily leave it in the corner and assemble it later.
It also means you don't need extra bodies to help wrestle it up a flight of stairs and into your bedroom.
Why Flat Pack Wardrobes Are Limited
Assembly
Yes, flat pack wardrobes - and furniture in general - are designed for easy assembly. That's not always the case, though. Sometimes, you might be faced with problematic instructions or vital screws that are missing.
Also, there's nothing worse than finishing the wardrobe and realising that the drawers don't shut properly, so you're forced to start over. It's thought that assembling a wardrobe can take anywhere between 4-6 hours on average, especially since it's the most difficult piece of flat pack furniture to build.
Then, think about how much time it can take if you're a beginner. You'll find that it can take more time than stated to put these things together.
Low Durability
Sadly, flat pack wardrobes aren't designed to be that durable. Knock-down furniture is created from man-made MDF which doesn't last as long as solid furniture - especially if it's been dismantled and put together several times.
They're Not Bespoke
As flat pack wardrobes are mass-produced, it means that the materials usually aren't of high quality. It also means that you're not getting a bespoke finish, you lose out on the overall aesthetic and there's no real originality.
The Designs Are too Simple
There's no denying that you can find an abundance of styles and colours when it comes to flat pack wardrobes. However, it's clear that the majority look the same as the designs have been overly simplified and made to look generic. So, the originality and designs are limited and you're forced to pick something that might not be exactly what your bedroom needs.
While flat pack wardrobes do have its advantages and disadvantages, it's custom made wardrobes that should have all of your attention.
Why Custom Made Wardrobes Are the Future

Handmade to Your Needs
Unlike flat pack wardrobes, you don't need to compromise or settle for a one-size-fits-all approach. A custom made, bespoke wardrobe guarantees that you won't have the exact same piece of furniture as anybody else.
You can be safe in the knowledge that your home will be adorned with a unique and beautiful wardrobe - personal to your tastes and choice of decor. At Revival Beds, our solid wood wardrobes come with free installation. So you don't need to worry about transportation and assembly.
Stylish and Timeless
When buying a custom made wardrobe, you might feel as if you're making a really big commitment. We're not denying that this is a much more expensive investment, but it's for a good reason. Other than the materials being far more superior, they're also more stylish and classic.
You're probably thinking far down the line about not liking your custom made wardrobe in a few years or wanting to update the style. Don't worry. They're the perfect addition to any room and you won't get bored with your choice.
Wood ensures that they're timeless finishes so the designs will never get out of fashion.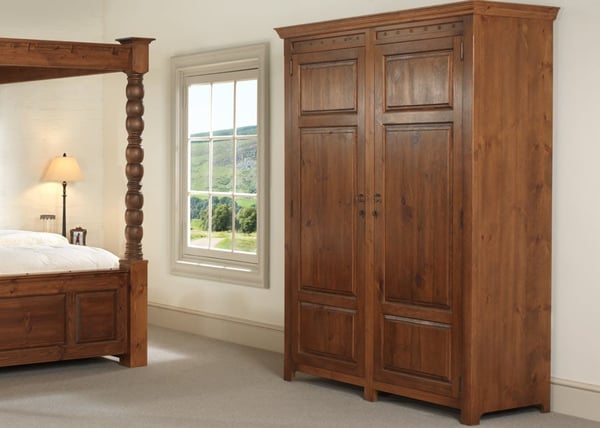 Instead, you can be confident that your custom made wardrobe will give your bedroom a sophisticated finish. You'll get extra peace of mind that it's been made with the finest attention to detail and the subtle little intricacies will be nothing short of magnificent.
More Robust
As flat pack wardrobes feature the use of cheaper materials, such as MDF, they're not as robust as custom made wardrobes. Using the finest grade of wood, manufacturers like Revival Beds don't skimp on the thickness of the timber.
That means they're far more robust. This allows you to store much heavier items without the bottom of the storage possibly breaking or risk damaging the back. Or, if you want to move it around, it doesn't lose durability. The same superior level of sturdiness will remain.
Customisable
Unlike flat packed wardrobes, you don't need to be limited to what you have available to you. At Revival Beds, every single wardrobe is built by hand to order in any specification that you desire. With a choice of six different internal configuration options, they've been designed to fit perfectly into each wardrobe.
They can also be customised to your exact requirements. We tailor the inside of your wardrobe to suit your lifestyle - so you never have to settle for anything that doesn't feel or look right.
Adds a Luxurious Touch
Finally, you can't underestimate the luxurious and elegance of a custom made wardrobe compared to a mass-produced flat pack option. Just like a wooden bed, they can demand attention and prove to be a much-needed focal point that finishes off the dream bedroom you've been carefully planning.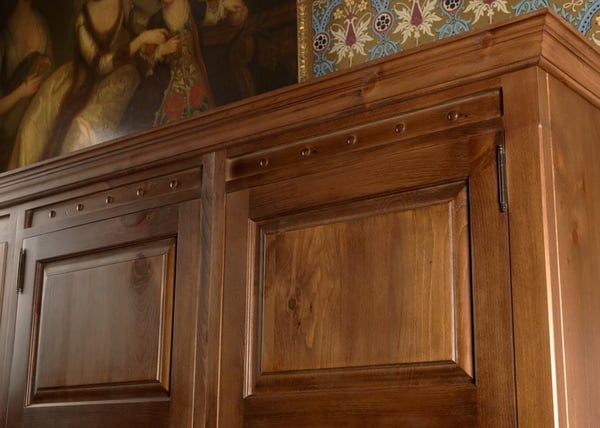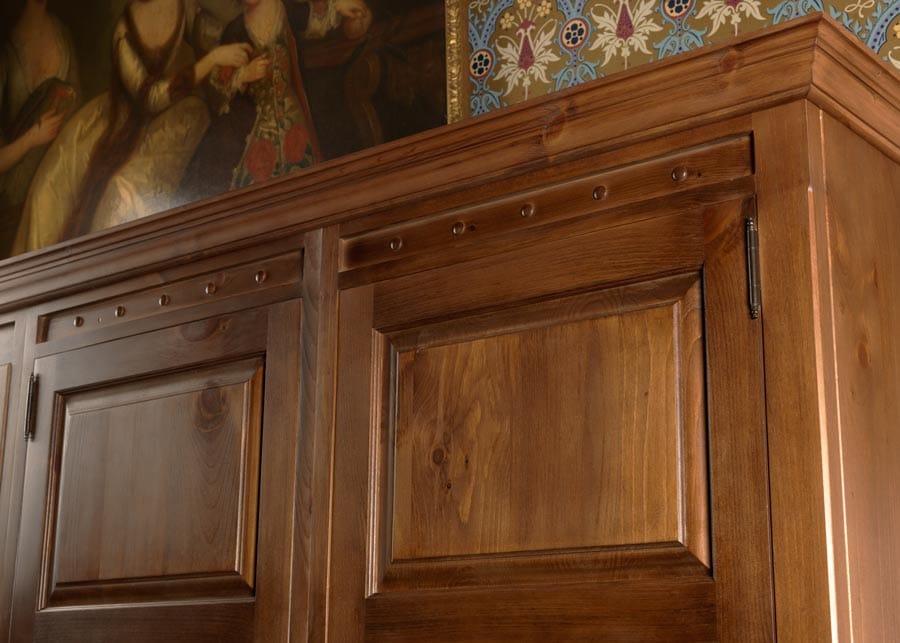 Remember, luxury takes time and the best options aren't readily available at any furniture store you visit. Plus, wood holds its value so your custom made wardrobe will be full of character as you'll be able to see the natural ageing of the wood.
Regardless of the style you're trying to achieve, Revival Beds are here to help you find the perfect bedroom furniture.
Find Your Perfect Custom Made Wardrobe By Downloading Our Brochure
Quality timbers, guaranteed durability and attention to detail by our craftsmen that you can't get anywhere else. Revival Beds offers everything we've mentioned above and much more.
We've been handcrafting luxury bedroom furniture, including bedside cabinets, chests and dressing tables since 1983 and our experienced craftsmen are dedicated to providing undivided attention to every piece that leaves our workshop.
For a closer look at our custom made wardrobes and to find the perfect one for you, download our digital brochure below.