Supplier Spotlight: Our Wood Supplier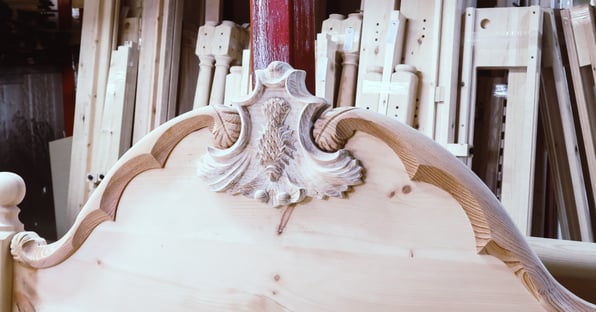 Beds and furniture are only as good as what they're made from. At Revival Beds, we can boast the finest handcrafted hardwood furniture due to our craftspeople's skill and the passion we have for creating timeless, quality furniture.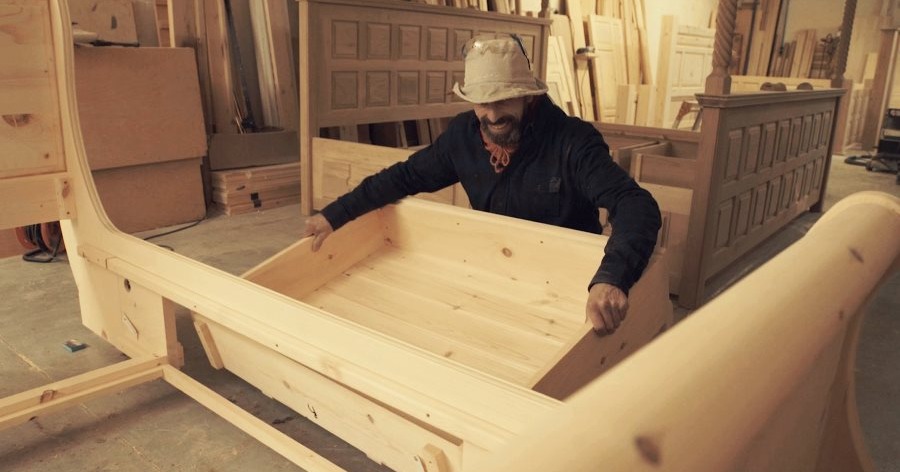 But what about our materials and, in particular, the wood we use? All our beds and bedroom furniture is available in two different materials, our beautiful pine or our esteemed solid oak. So how did we find and carefully select our suppliers and why do they meet the Revival seal of approval? We'll tell you in this blog.
Our Pine Suppliers: Hawthorn Timber
Hawthorn Timber has been established for over 50 years. That is five decades of experience in sourcing the finest quality grade timbers throughout the world and ensuring they're FSC-certified. Each year, they process and distribute 80,000m³ of wood to satisfied customers.
At Revival Beds, we've been sourcing pine from Hawthorn Timber for over 20 years, helping us to fashion some of our best-selling beds in the process. In fact, they supply us with our famed Quebec Yellow and Scandinavian Redwood timbers for our collection of Oregon beds, which are then polished in a choice of four natural wax finishes.
As Hawthorn is based in Hull, they're a UK-based provider, meaning we're closer to the source for all of our splendid furniture creations. They also own and operate their own sawmills in the UK, meaning we can always source quality timber to satisfy our customers.
Our Oak Supplier: Gizia
Since the beginning of Revival Beds' journey into oak furniture, Gizia has been a trusted partner. They provide us with the most beautiful European oak hardwood timbers from sustainably-managed forests in Europe and boast 'solid wood excellence', a claim they always deliver.
Founded in 1962 in the small town of Paderno del Grappa in Treviso, Italy, Gizia has indisputable know-how when it comes to quality hardwood. Like ourselves, they have a rich heritage and provide the utmost care and attention to their work.
We appreciate Gizia because they truly embody an artisanal approach to hardwood, working with undeniable craftsmanship imbued with both passion and quality. From treatment to drying and processing, their entire workflow is all done on their 50,000m2 site in the town itself, in full view of Mount Grappa, a mountain on the Venetian Plains.
Not only do they supply certified quality, brought about by top-level technical expertise and the latest machinery, but they're also sustainable in both environmental impact and their consistently distinguished products.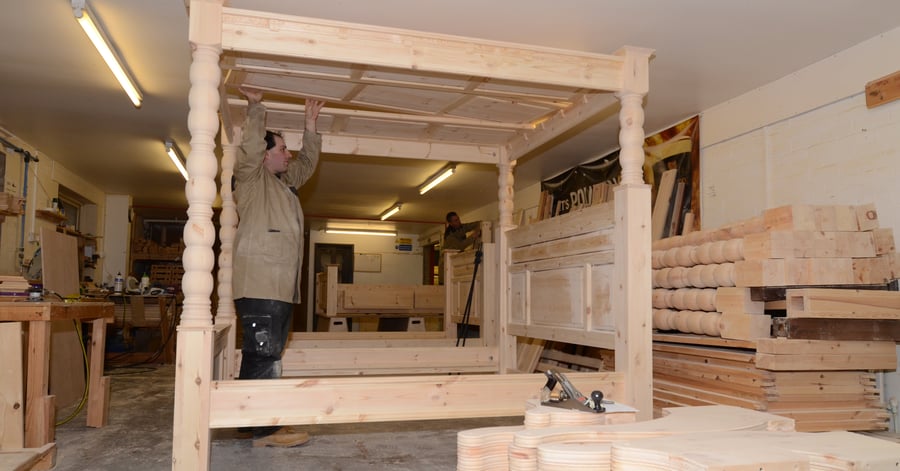 If you're interested in seeing the beds that Hawthorn and Gizia help us to produce, explore our bespoke choices on our website. But for more information on the full Revival collection, download our brochure.
Revival Beds, Handcrafted For You
To explore our entire range of furniture, from beds to beyond, you can download your very own digital brochure to keep on hand when you're either looking for new pieces to complete your home or just want that little extra bit of inspiration.
We've been creating hardwood furniture since 1983, so we work with more than 30 years of experience in crafting the very best softwood and hardwood furniture. Today, our beautiful wooden beds can be found in castles, stately homes and elite hotels, as well as bedrooms up and down the British Isles and beyond. At Revival Beds, we now pride ourselves on being one of the leading UK bed manufacturers.
To see just what we mean and how we can transform your home, download our brochure today.