5 Examples That Show Why Classic Bedroom Furniture is Timeless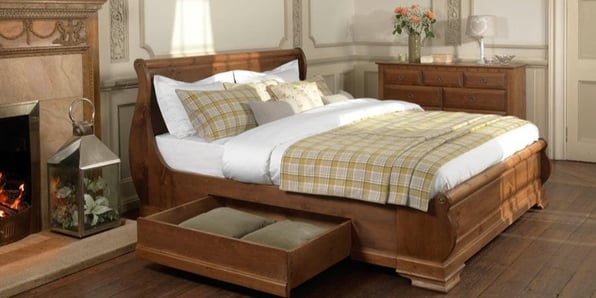 Classic bedroom ideas look to the past for inspiration, taking traditional styling elements and meshing them with modern design principles. Classic bedroom furniture does the same, oozing antiquity while showing versatility as they sit in a contemporary situ.
Here are five examples of furniture that will do just that — offering an ounce of maturity in an otherwise playful project.
1. Sleigh Beds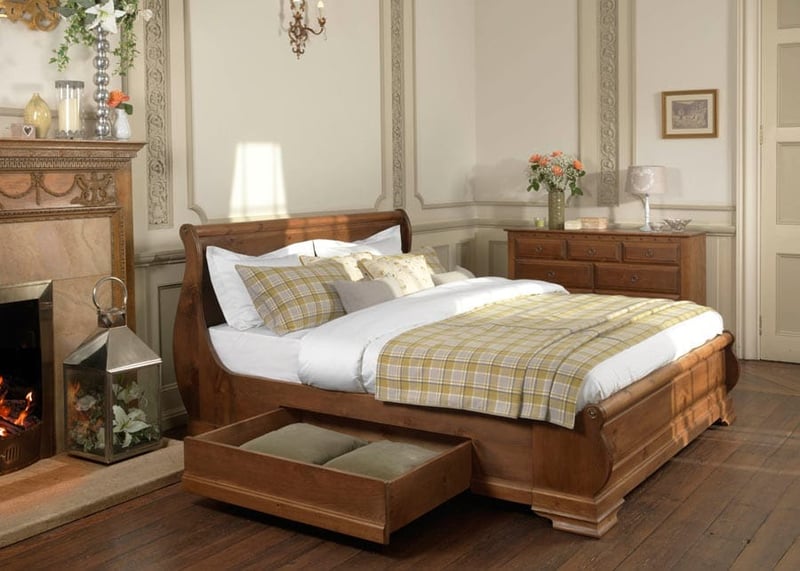 Sleigh beds have scroll foot and headboards, allowing their lucky occupant to feel nestled between the bed's perimeter for a truly cosy sleep experience. They've been popular for hundreds of years, but their signature style isn't going away anytime soon.
Whether it's a French-inspired Parisienne Sleigh Bed built to sit in a sophisticated boudoir or Mediterranean style Amalfi Sleigh Bed destined to sit in a sunny sleep slumber, the sleigh style can fit in many modern bedrooms. They're also compatible with just about every colourway and accessory.
Sleigh beds feel accessible yet elegant. So, consider them in your next bedroom renovation, be it an update to a guest bedroom or a reimagination of the master.
2. Dressing Tables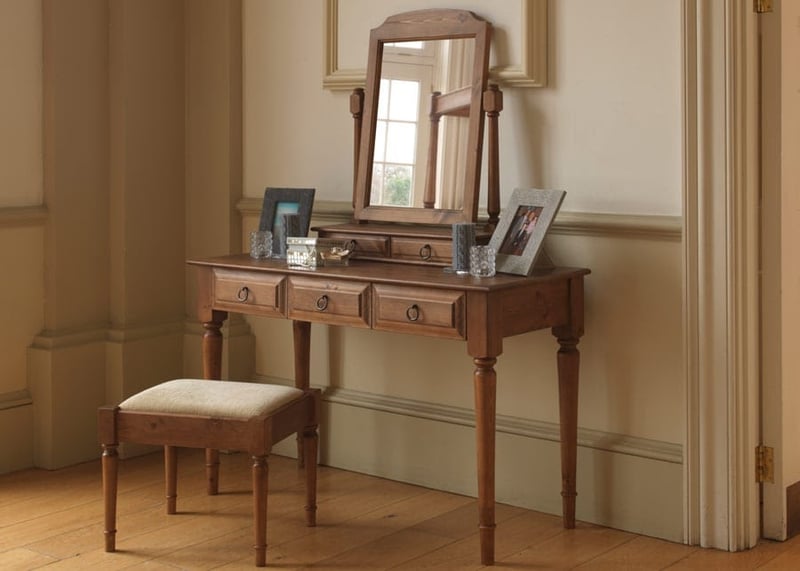 Dressing tables are a historical concept, surfacing in the 19th century in several revivalist styles. Yet, their functionality is still important to us today, giving us a dedicated place for beautification as well as an area in our bedroom that can house trinkets, photo frames and keepsakes.
Whether you grace your chamber with a Single Pedestal Dressing Table or go all out with a Double Pedestal Dressing Table, this form of accent furniture makes bedrooms feel opulent and operative, providing more than just a place to rest your head.
Dressing tables add femininity and timeless fashion to your abode. So, don't forget about their charm when planning your dream bedroom layout.
3. Four Posters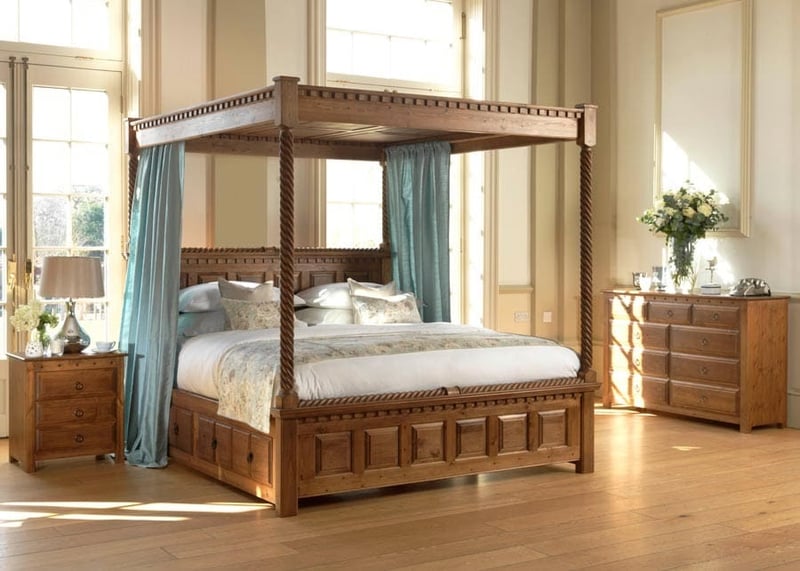 Four poster beds are the height of colonialist fashion. They instantly add an old-worldly grandeur to your room and inject some authority in the same instance. Drapes or no drapes, four poster beds feel like a piece of memorabilia as they so often feature in stately homes and manor houses. However, that doesn't mean four posters are stuck in the past.
Whether you opt for a traditionally-styled Ambassador Four Poster Bed or for a more modern iteration with the Quebec Pencil Bed, four posters stand out amongst a sea of other furniture, helping to ground and dramatise a room.
Four posters are the past, present and future of luxury home styling. So, consider a larger than life bed when you're due an upgrade.
4. Mirrors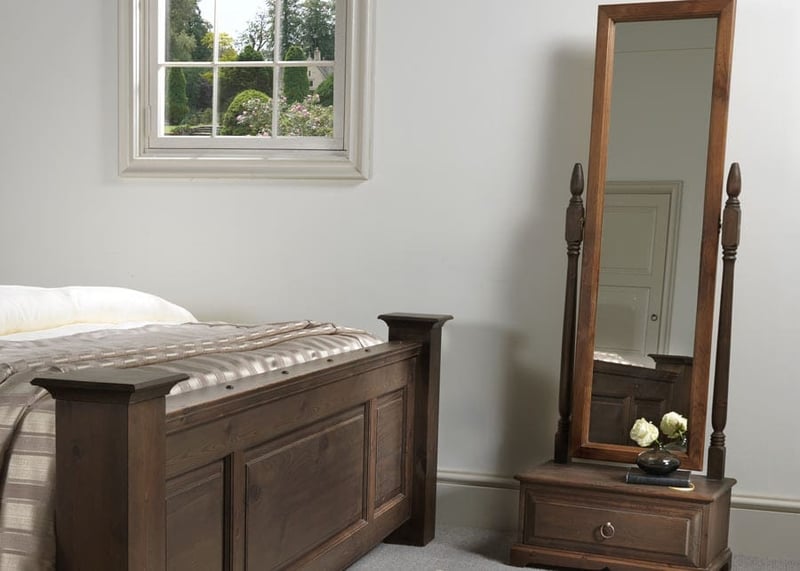 Mirrors are embedded in world history, used by ancient civilisations such as Egyptians, Romans and Greeks. They became more widespread as early as the third century AD when glass mirrors were first introduced.
We've always understood a mirror's functionality as a reflective surface to be ideal for checking our appearance and making fires by angling it towards sunlight. However, in interiors, mirrors take on a whole new meaning, often becoming a decorative piece as well as an object intended for use. In small rooms, mirrors create the illusion of space and in large, busy landscapes, mirrors break up clashing prints and diffuse overwhelmed interiors.
Adding a mirror to a room is an effortless way to gain more real estate and add a level of class and maturity to projects. So, assess if your space could benefit from one of their iconic shiny surfaces.
5. Blanket Boxes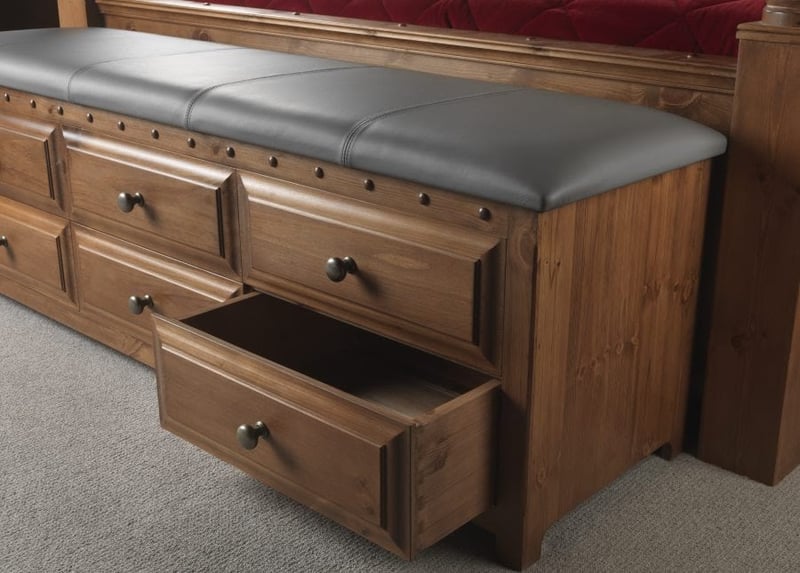 For some, blanket boxes make us think of old-fashioned items such as cross stitch equipment or knitting needles. In reality, blanket boxes stretch even further back than this being used to store belongings in Egypt.
That said, blanket boxes have come a long way to look more contemporary and classic in a bedroom setting. Now, blanket boxes are often made in materials that match your bed and feature draws instead of following a traditional box format.
Blanket boxes offer storage but they also offer up the opportunity to create a seamless transition between your bed and another place to perch. So, don't rule them out as a piece of furniture that doesn't fit in trend-driven spaces.
Bringing Classic Bedroom Furniture to the Forefront and Realising Its Appeal
All five of these examples show why classic bedroom furniture is truly timeless. If anything, the traditional elements of these styles and items make having them in your home a novelty, as they come back around to enjoy the spotlight once again.
Be ahead of the curve and bring classic bedroom furniture to the forefront. Browse our Collections Brochure as a starting point, showing you a wide range of handcrafted furniture built to stand the test of time — both in terms of style and durability.
Click the link below to download your copy.