The truth about men, women and big wardrobes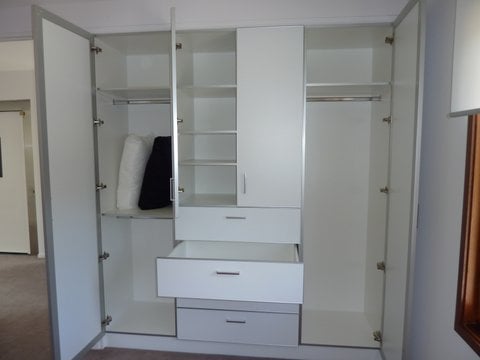 Big Wooden Wardrobes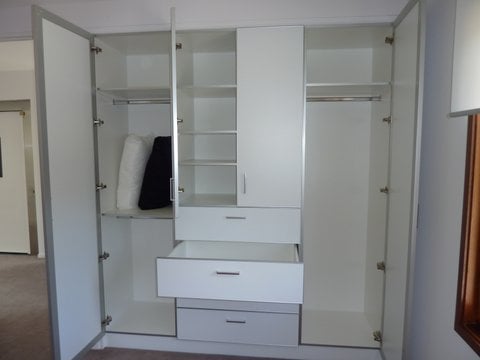 The only hope is there will be enough rail space and a shelf for your few meagre threads...dream on! Without wanting to get too out of shape on political correctness front or be too stereotypical, wardrobes are not really a blokes domain and they never will...that's what I heard anyway.
Where can I put my stuff?
Chaps only understand gents wardrobes, compact, functional and dull. Shoulder height with two doors, these were the utility wardrobes your dad had. They were the sort of thing that you would have bought at the Co-op in the 1950's and they had a spring loaded tie rail.
More clothes mean bigger wardrobes
Today we want more from clothes storage, basically we want a big wardrobe. A big wardrobe with a place for almost everything, short clothes, long clothes, socks and underwear, sweaters and knitwear. Oh, and even shoes and if there is space his belongings. We all own many more clothes and shoes that we did thirty, twenty or even ten years ago, the marketeers have seen to that. There is a reluctance to throw clothes away all the time because that would be wasteful so we tend to save them. And where better than a big wardrobe.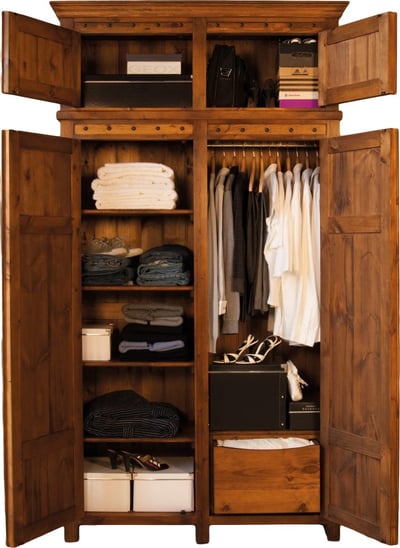 What big wardrobes can I have?
This is not such an easy question to answer as it depends on budgets and the size of your bedroom. IKEA are famous for big self assembly wardrobes with all the different modes of storage you're ever likely to need. The drawback is they are not noted for there durability. You could opt for a built in walk in option but it could also prove a waste of money if you were to move house.
Is this the best
option?
A good quality freestanding big wardrobe made from solid pine or solid oak with shoe space, drawer space, shelf space. Space for his, space for hers, or better still a wardrobe for him and a wardrobe for her, designed specifically to suit each of your requirements...what could be easier.
As well as solid wooden beds and bedroom furniture, Revival Beds hand make a collection of standard and emperor size wardrobes which are ideal for the well dressed couple who are ready to embrace their clothes storage problems.
Download Your Free
Brochure
To find out more, simply download your free brochure by clicking on the link below.