Does Every Bedroom Need an Oak Free-Standing Mirror?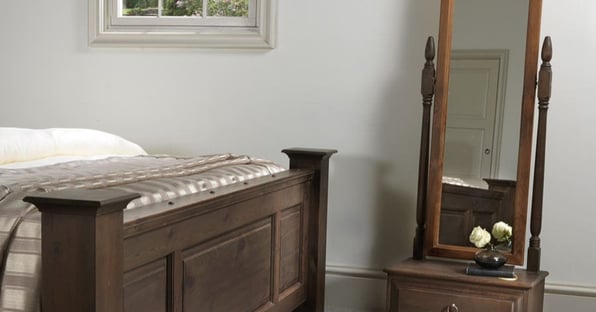 At Revival Beds, we provide nothing short of excellence when it comes to our furniture. However, what we've come to notice over the years is that a bedroom can be elevated with just the addition of a high-quality mirror.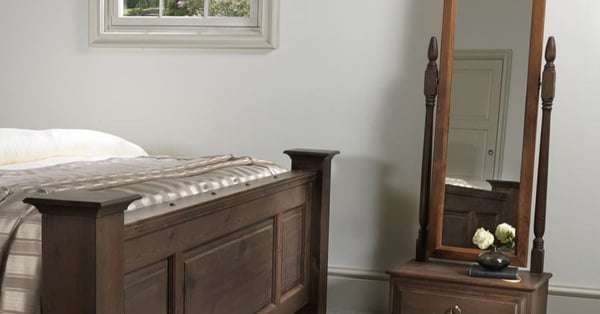 A well-placed oak free-standing mirror can open up any space, amplifying light and making a small bedroom appear more spacious. It's a staple in any home and below we've discussed some reasons why to reflect on.
Portable and Looks Perfect Wherever You Decide to Place it

Gives You the Full Picture

Doesn't Interrupt Your Interior Design

Complements Your Existing Furniture

Oak Withstands the Test of Time
Portable and Looks Perfect Wherever You Decide to Place it
While some take up less room than others, free-standing mirrors have a compact nature that makes them ideal for anybody with limited space. In fact, many standing floor mirrors will take up less than a square foot, allowing anyone to enjoy all the benefits of a full-length mirror.
Our Cheval mirror is made from solid oak, crafted in the traditional way by experts in our workshop. With as much care and attention to detail as all of our bedroom furniture, you know it's going to look grand wherever you decide to arrange it. The great thing about this piece is that it's freestanding, with drawers incorporated into the base which are perfect for storing personal items.
It's a statement piece in its own right.
Gives You the Full Picture

Free-standing mirrors are generally floor-length, letting you see your full reflection without you having to back up, stand on your bed or admit defeat. Dressing tables are decadent additions too. You don't have to settle on one or the other - they both can be harmonious in your interior.
With a Revival Bed's free-standing mirror, it can be customised so it's sure to bring life to your bedroom and express your individuality.
Doesn't Interrupt Your Interior Design
Mirrors that are affixed to the wall not only create holes in your wallpaper, but have the potential to bend or warp as a result. A free-standing mirror will always give you a true reflection of yourself, without wavering.
Ornate style mirrors are ideal for bringing a touch of opulence to your room and look especially beautiful when accompanied by matching furniture. By opting for free-standing instead, you free up valuable wall space for other décor like photos, paintings and personal items.
Complements Your Existing Furniture
Paired with matching furniture, it's a functional addition to your interior that can break up the space visually. A mirror with unique details and functionality can be a powerful addition to any room, such as hallways, cloakrooms and guest bedrooms.
At Revival Beds, we also offer a colour matching service so our mirrors can coordinate beautifully with existing furniture and decor. Statement mirrors make striking focal points in bedrooms, while more naturalistic options will join your existing interior easily.
However, if you're looking for something a little different - there's nothing more luxurious than having a piece of furniture handmade entirely to your specifications. You can talk to us about your perfect mirror and we'll design and build it just for you.
Oak Withstands the Test of Time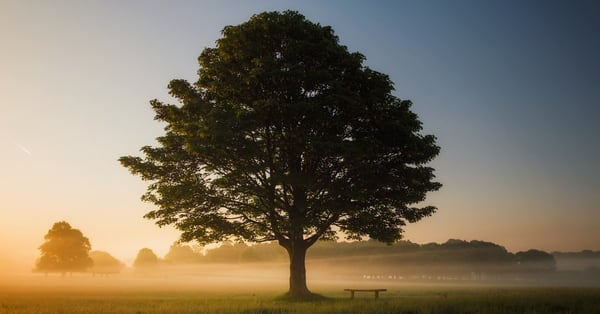 Equally suited to contemporary as well as traditional interiors, mirrors have been permanent fixtures in the home since ancient Egypt. With such a timeless piece, you expect durability to follow suit.
Oak has incredible strength and nothing comes close to its charm and fortitude. The drawer at the base of our Cheval mirror is also made with eloquently dovetailed joints, ensuring it'll be a well-loved piece for generations to come. We hand polish the wood ourselves, making sure to highlight every unique characteristic that makes oak so sumptuous.
Whether it's perfectly practical or a stunning decorative piece, once you've got your new mirror in place, you'll know exactly what we mean. Now that you can't imagine your bedroom without an oak free-standing mirror, take a look at our other bedroom furniture to match.
Take Some Time to Reflect on Our Beautiful Oak Bedroom Furniture
All of the handmade furniture from Revival Beds is crafted with your needs in mind, so you never have to question quality or style.
For a closer look at our handmade bedroom furniture and traditional beds without visiting us in our workshop, you can download our brochure using the link below to begin your search for the perfect dressing table and other bedroom furniture.