Dressing Tables: Bedroom Essentials?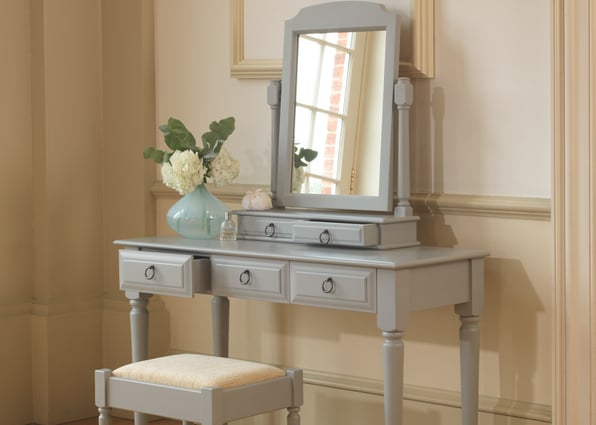 The Advantages of Wooden Dressing Tables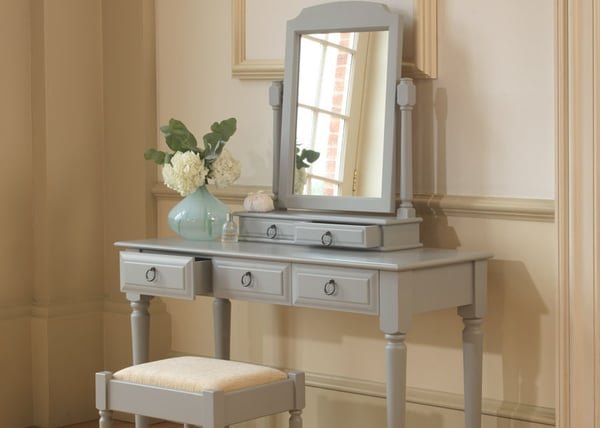 If you have the room to accommodate it, a well-designed dressing table can double as useful storage and a versatile bedroom surface, as well as being an attractive piece which adds charm and femininity to the bedroom. Here's why we love them:
Dressing tables or vanity tables offer a simple and practical space to put on makeup and dry hair in the morning and complete a nighttime beauty regime at the end of the day.
The accompanying stool tucks away out of sight when not in use, so a dressing table offers seating without taking up any additional floor space.
Practical and versatile, if makeup's not your thing you could use it as a desk space instead, ideal for study-bedrooms.
Pedestal dressing tables incorporate storage into their design, so you get useful drawers for jewellery, smaller items of clothing, makeup essentials, books, medicines or whatever you'd usually keep in a bedside cabinet.
If space is tight, you could even use a dressing table in place of a bedside cabinet, combining two purposes in one beautiful piece of bedroom furniture.

Most dressing tables have a mirror on top of them, which makes your room seem bigger and lighter.
Solid Wood & Painted Dressing Tables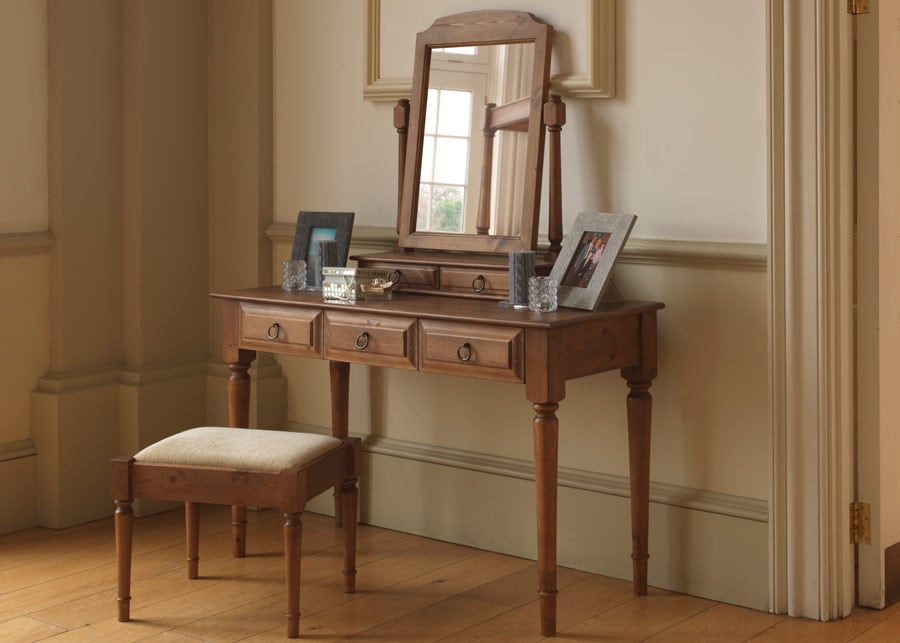 Whatever your bedroom style, whether cool and contemporary or country chic, a well-chosen dressing table can fit in naturally with your existing furniture and enhance your space with its appearance and functionality.We're sure that there are many more reasons to love dressing tables, especially ones as beautifully made as ours!
Our single pedestal, double pedestal and Brittany style dressing tables come in a choice of natural woods and painted finishes. They're made by hand from high-quality solid wood and are a pretty yet practical addition to any bedroom.
Request Your Free Brochure
Since 1983, Revival Beds have been handcrafting solid wooden beds and a full collection of bedroom furniture in their Nottinghamshire workshops.
As well as dressing tables, bedside tables, cabinets, chests, 1-4 door wardrobes and blanket boxes are also available, which come complete with free delivery and installation.
To find out more, simply click on the link below to download your free brochure.