How a Large Wooden Ottoman Storage Chest Spruces Up Any Bedroom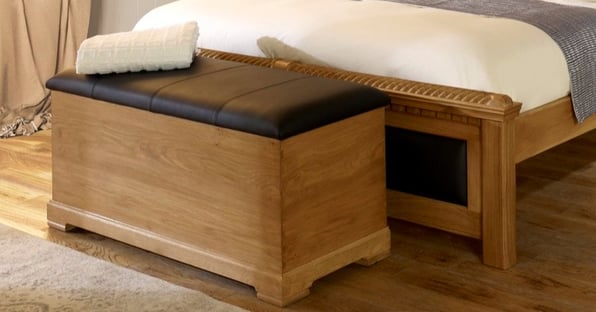 Wooden Ottoman storage chests are the perfect addition to your home. They're versatile and have a rich history. Whether you're looking for function or beauty, Ottomans remain a great storage solution.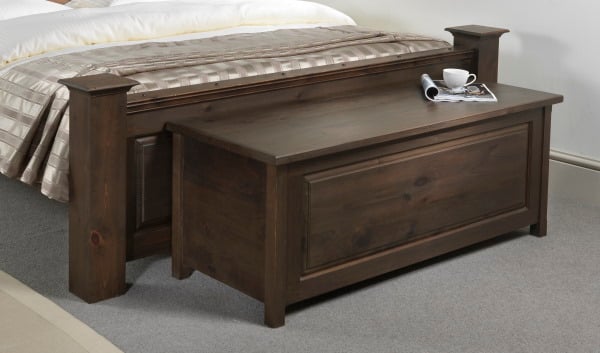 The idea might seem outdated but they can be a genius piece of furniture. There's the comfort, the great storage space benefits and the fact that the piece can double as both an accent piece and a footrest.
Here's how an Ottoman storage chest can make your bedroom more elegant:
The History of Storage Ottomans
Named after its place of origin, Ottomans were first introduced to Europe from Turkey in the late 18th century. Some sources claim the Turkish in the Ottoman Empire would rest their feet on footstools as they lounged in their abode. It was first designed as a larger piece but has since evolved into a smaller furnishing.
They're traditionally hinged hollow boxes, sometimes with decorative cushions or upholstered padded tops. This versatile piece of furniture can be used as storage, tables and a seat if the occasion calls for it.
Casual and flexible, it's a classic style that's still very much a staple in the home. Here's why.
Creates a Cohesive Interior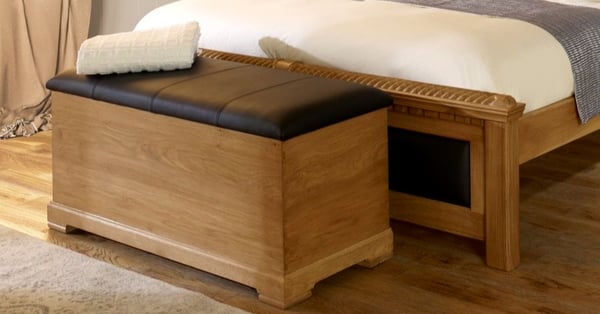 Pair your Ottoman with your existing bedroom furniture for a harmonious interior. There's nothing more luxurious than practical pieces that all complement each other.
At Revival Beds, our solid wood Ottomans are available in a number of natural wood and painted finishes. If your interior features an accent colour, we can also cater to bespoke leather shades too. It can be that affluent additional that really brings your interior together.
A Versatile Piece to Last a Lifetime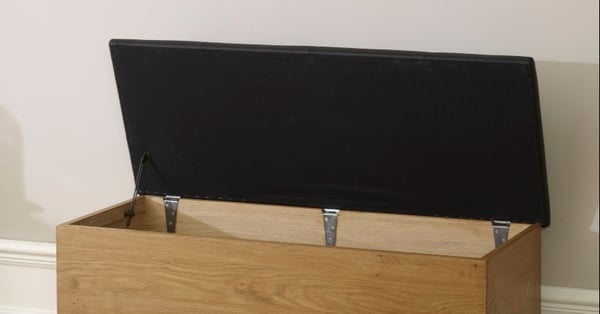 It's not often that a piece can be this adaptable throughout the home, but Ottomans manage to do so - effortlessly. All of the Ottomans available at Revival Beds are made with premium wood and strong, dovetailed joints. Their durability means they can be used throughout generations, with many different functions and in various locations.
One family's hallway telephone surface might be another's bedroom storage solution.
Ottomans can also be made with in bespoke styles. Check out our guide on creating bespoke furniture to start your bespoke furniture journey.
A Stylish Storage Solution
You want to have adequate places to store things, but in a way that doesn't look awkward and forced. Ottomans can fit neatly at the foot of your bed, providing great storage for additional sumptuous duvets and pillows.
Modern beds often feature Ottoman storage underneath, but style and durability are often compromised in the process. Instead, pair an Ottoman storage chest with a premium wooden bed so you're not hindered by a clunky storage solution where you have to disrupt all your bedding.
An Ottoman chest does just the trick, freeing up valuable space in a bedroom whilst being a timeless piece of furniture in a luxury material.
The Ideal Surface Area For Those Spontaneous Moments
A large wooden Ottoman storage chest has the perfect surface area that can also be used as an informal table. It's an unusual alternative, but works wonders for those spontaneous moments.
Bedrooms don't always have space for spontaneity as they're often quite structured. However, pair your ottoman with a decorative tray on top and you have the ideal place to serve and enjoy breakfast in bed without the crumbs. It's a genius and beautifully crafted space saver.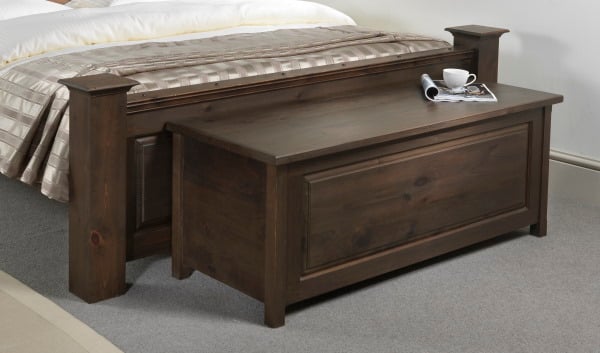 Impromptu Seating For All Occasions
Ottoman storage chests aren't just bound to the bedroom. They make charming additions to narrow hallways and cloakrooms too, perfect for perching on whilst you take the outside world off and impromptu seat when guests arrive.
An Ottoman or blanket box under a window gives you the opportunity to pose for thought, creating a cosy reading nook in an otherwise underutilised space.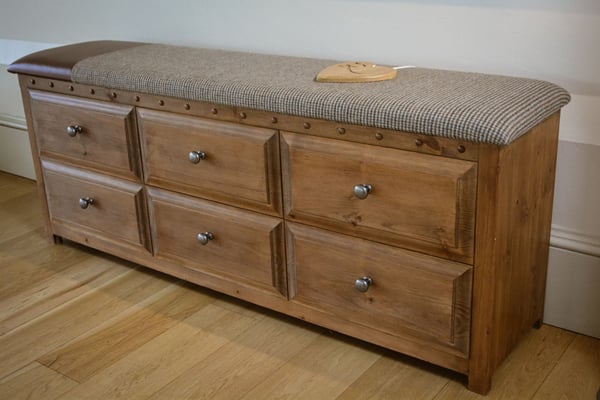 With all the different options that an Ottoman offers, you might think any other storage option isn't necessary. However, when paired with other functional pieces, your bedroom can be titivated into a sumptuous sanctuary.
Style Our Other Wooden Luxury Bedroom Furniture
Wood has long been a favourite for bedroom furniture. It's resilient, ageless and looks perfect when cared for. All of the handmade wooden furniture from Revival Beds is crafted with excellence in mind.
For a closer look at our premium pieces, like our dressing tables and wooden wardrobes, without venturing to our workshop, download our brochure using the link below to find the most divine bedroom furniture for you.