6 Beautiful Bed and Breakfast Design Ideas and Inspiration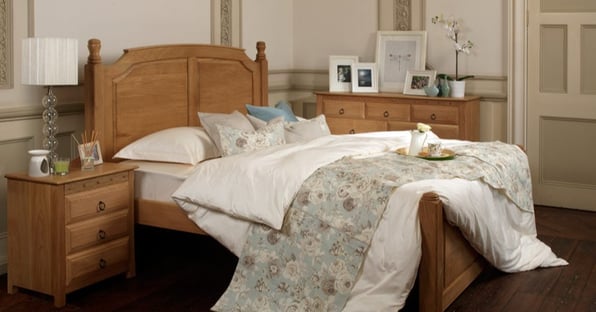 Sometimes, we need the boost of an inspiring image or the help of an expert interior design tip to let us know what to do with our boutique hotel furniture. From creating an excellent first impression to making long-lasting memories, it's all in the design.
Idea #1: Create An Inviting Entrance
First impressions count. So, while you want to get the master suite spot on, including picking the ideal bed type, it's just as important to give some thought to console tables, lamps and other decorations that will light up the first few moments of a guest's stay.
Expert interior tip: Add a decorative wall mirror to the walkway to make the environment feel even more spacious.
Idea #2: Make Self-Service Stylish
In a bed and breakfast, you'll no doubt serve up breakfasts to die for. But on the off chance your guests get hungry after-hours or wake up with an insatiable appetite, there should always be room for self-service with drinks, snacks and all the usual amenities on offer.
Do more than a mini-fridge if you want to truly impress your guests. Think about investing in some bespoke woodwork and adding some aesthetic accessories to make it extra appealing.
Idea #3: Dress the Dining Room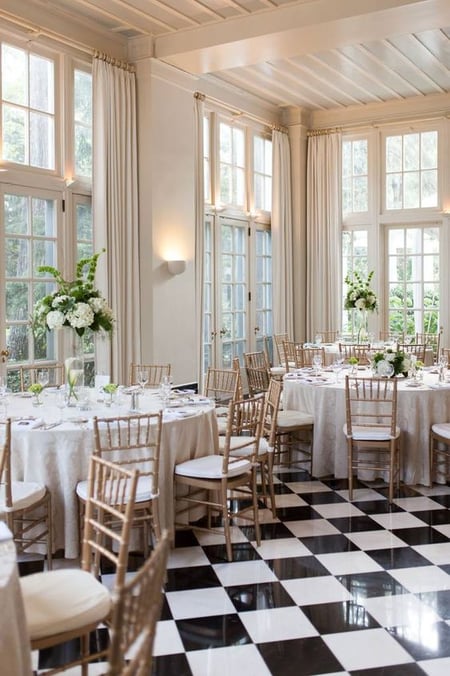 Image Credit
Bed and breakfast design ideas come in all shapes and sizes — and they aren't all bedroom inspiration either. Communal spaces should feel as fancy as your most regal rooms with clear themes, high-quality finishes and even made-to-measure soft furnishings.
Idea #4: Sweat The Small Stuff
In boutique hotels, guests expect a personalised, niche experience that they wouldn't get from any other chain hotel. The finishing touches and the things you included 'just because' make all the difference so you can confidently manage a thriving hotel — not one that's just surviving.
Idea #5: Pick a Strong Theme
Whether it's a romantic getaway fuelled by floral prints or a contemporary bubble of calm with Scandinavian-inspired interiors, guests love a boutique hotel with an obvious edge. Themes give boutique hotels that 'wow' factor, make their interiors more socially shareable and have a novelty that never wears off as returning guests can work to experience every unique room on offer.
Expert interior tip: Start with a standout bed frame and choose accessories and furniture that slots into your starting point.
Idea #6: It's What's On The Outside That Counts
Depending on your boutique hotel's location, outdoor space can be vital. Country escapes are illuminated by their many acres, city breaks are bolstered by their skyscraper views and mountain resorts are made by having amazing alps on their doorstep.
So, do what you can to ensure your design complements your landscape, be it having a whimsical vine framing your farmhouse or a well-placed window to peek out of.
Get Even More Inspiration For Your Independent Stay, As Well As Must-Know Information For Ambitious Owners
Designing your boutique hotel is a lifelong job. There'll always be something you want to renovate for next year's surge of summer guests or this year's autumn-winter arrivals. So, stay inspired with our ultimate boutique hotel style guide and learn a little bit about the origins of independent stays along the way.
Download your lifetime copy by clicking on the link below.
*Prices reflect time of publication and are subject to change.