Airbnb Decor: 10 Ideas to Create an Unforgettable Experience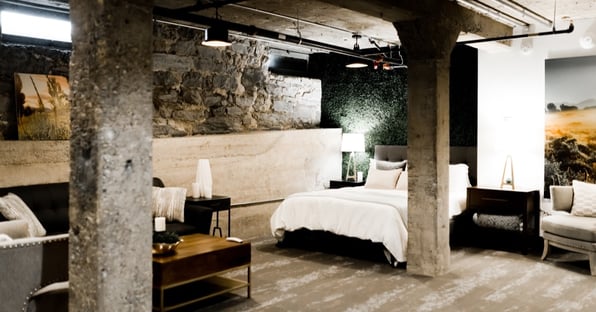 As an Airbnb host, you're constantly looking for ways to stand out from thousands of other listings. Your property's decor can help increase guest bookings and make sure those who do stay with you have the time of their lives.
Decor doesn't have to just be functional — it can be fun and exciting, too. Something your guests aspire to or in some way improves their visit. Ideas can range from simple and thoughtful to bold and exhilarating. In this post, we have 10 ideas on how you can create a standout guest experience and keep them coming back for more.
1. Bring the Outdoors Indoors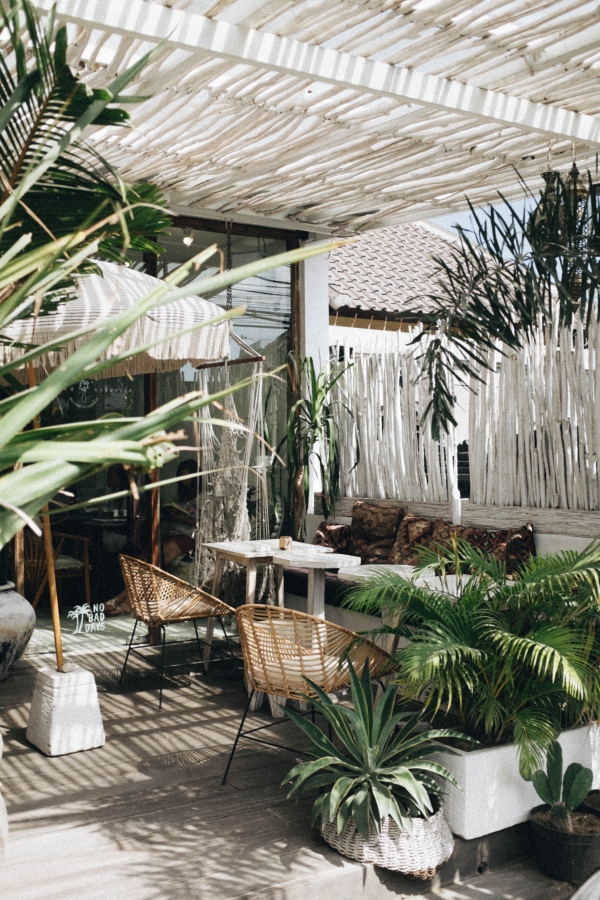 Image Credit
Style your property with inspiration from nature. Use house plants and fresh flowers to create a cosy jungle theme your guests will love. Take things a step further and use artificial grass to complete the look and make a striking statement.
2. Go Vintage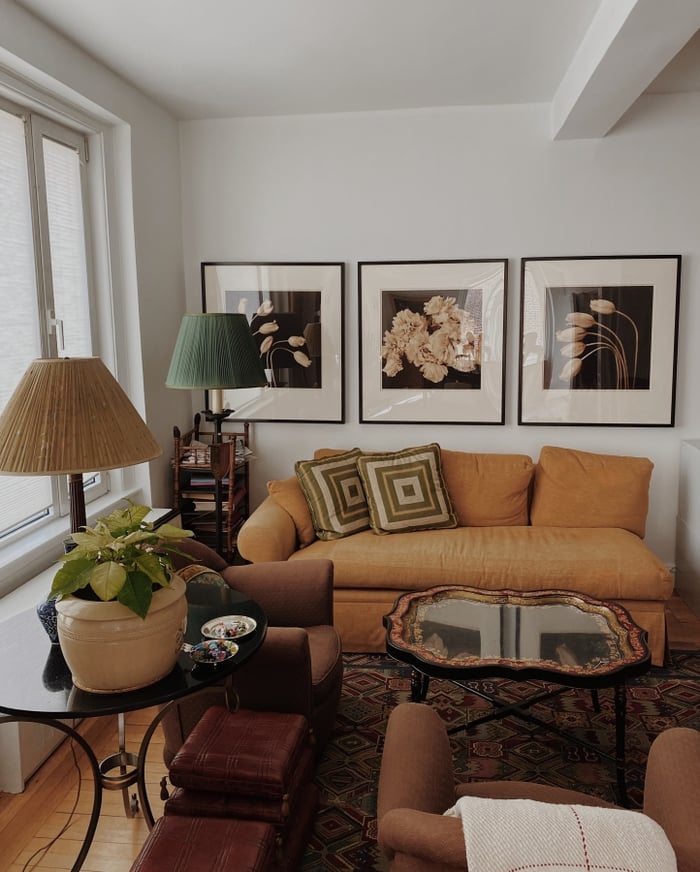 Image Credit
Consider making your property a homage to all things vintage and use local pieces to help your guests experience the surrounding area. Visit local car boot sales and vintage stores to create a fun theme that's full of character and style. Your guests will love spending time looking through the trinkets and pieces you collect over time.
3. Add a Chalkboard Wall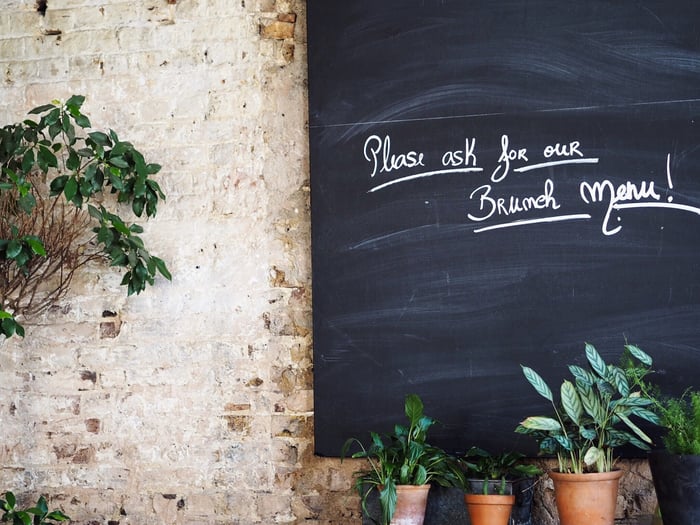 Image Credit
Let your guests decorate the walls. Chalkboard walls are a great way to add some much-needed character and allow your guests to leave little notes and drawings for one another. You can use chalkboard paint to cover an entire wall and watch as it evolves and grows as more people stay and contribute.
4. Include a Fun Welcome Table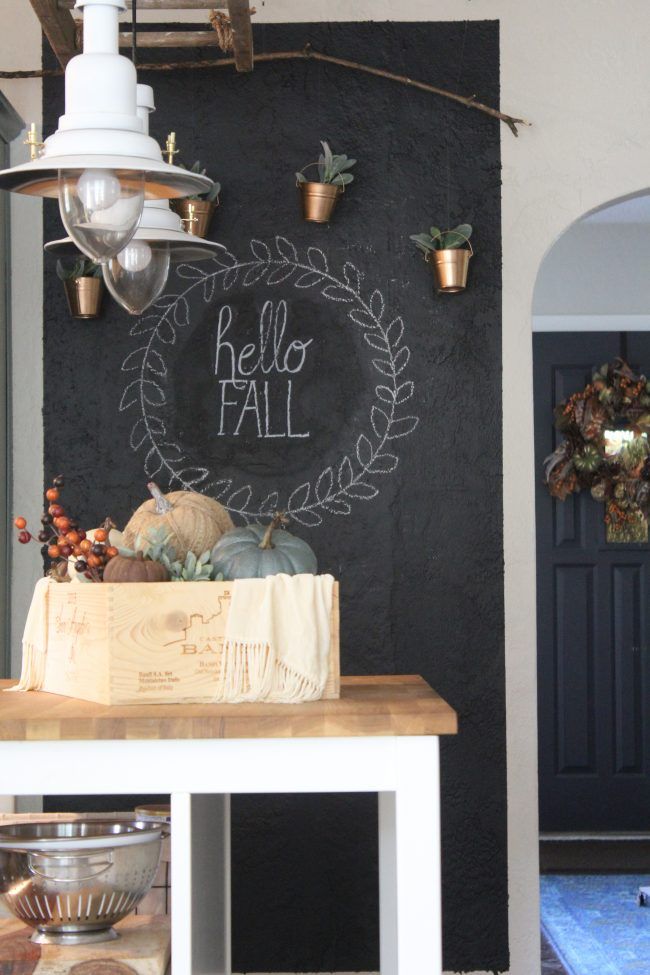 Image Credit
Many of your guests will visit from out of the area and may not be familiar with their new surroundings. Make sure the first thing they see is a helpful welcome table that has local maps, ideas for fun things to do in the area and details on the local tourist attractions. You can also include the WiFi code and your contact details.
5. Create a 'Fun' Room For the Kids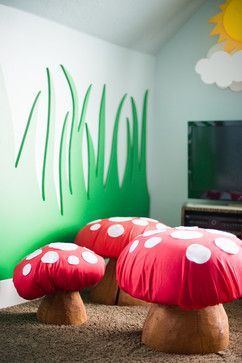 Image Credit
If you're targeting families, they'd surely appreciate a room to keep the kids quiet. Create a colourful room packed with board games, toys and fun things that will help the parents to relax in the more adult areas of the home.
6. Include Some Retro Arcade Games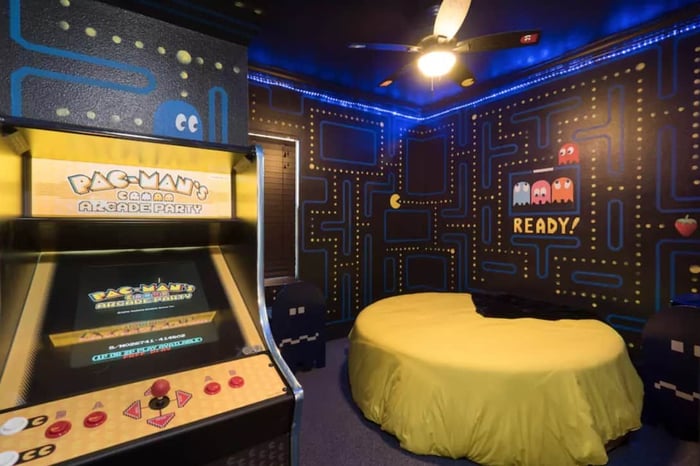 Image Credit
Everyone loves a retro arcade game, whether you're an adult or a child. Your guests will have hours of fun reliving their youth playing Pac-Man and Space Invaders before they head out for the night. Not only that, but combined with the nostalgia, they can also make a stylish addition to a room.
7. Create a Cosy Cinema Room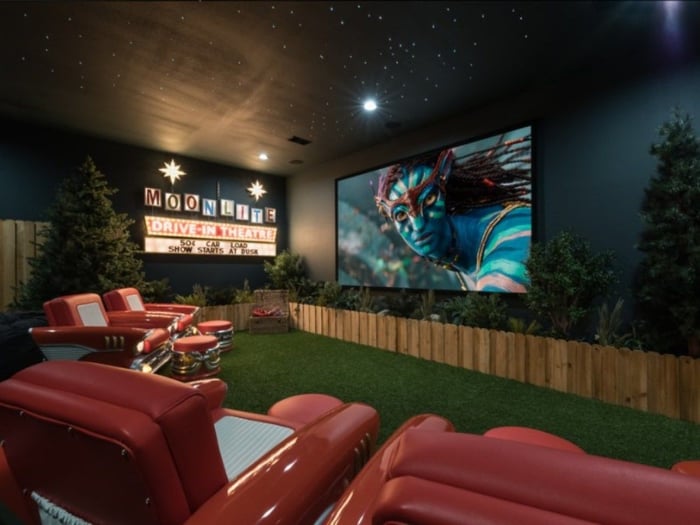 Image Credit
A cinema room might seem like an expensive addition to an Airbnb property. However, you can buy a projector and screen for a reasonable price and deck the room out with comfortable chairs, bean bags, blankets and fairy lights for an irresistible night at the movies. Guaranteed bonus points if you include a popcorn machine.
8. Showcase Interesting Artwork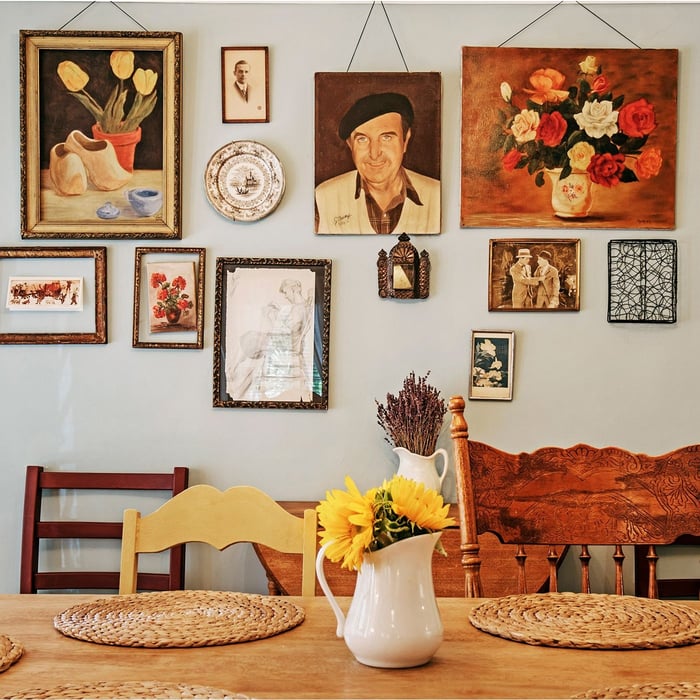 Image Credit
Adorn your flat with artwork and sculptures that guests can spend time perusing at their leisure. If your local area has a thriving art scene, you might want to consider featuring local artists and turning your property into a gallery your guests have all to themselves. They don't need to be expensive originals; reprints with information on the artists is effective enough.
9. Install a TV in the Bathroom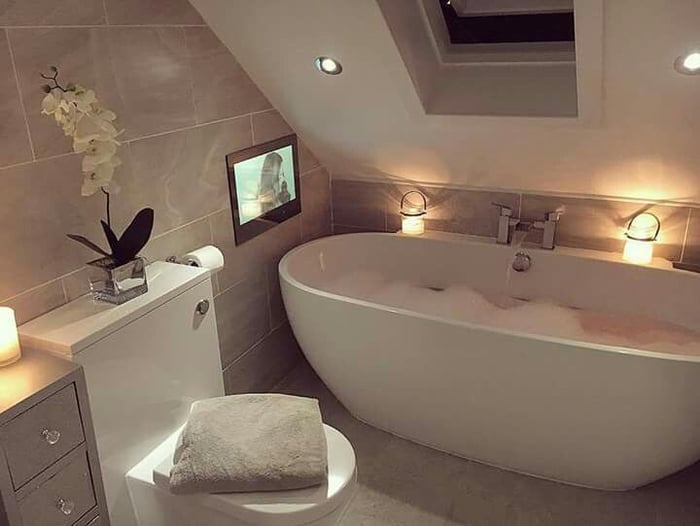 Image Credit
There are few things more relaxing than a soak in the bath while watching your favourite film with a glass of wine. Install a waterproof TV with an elegant bathtub that your guests will never want to get out of and show them the true meaning of how to unwind. Just don't forget to include some bubble bath and candles to complete the experience.
10. Make Sure They Have a Good Night's Sleep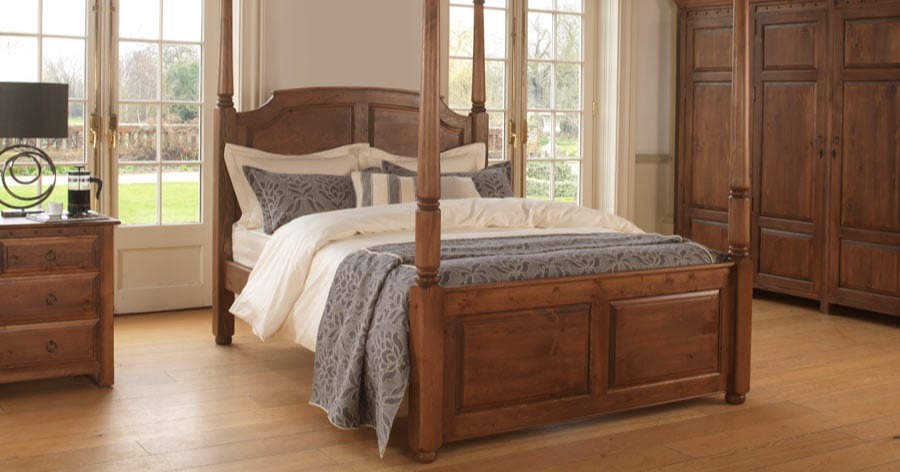 Although not as exciting as some of the other options, a good night's sleep is part of a fantastic guest experience and one not to overlook. Make sure the beds in your property are up to the task, both in comfort and style, as well as review the mattress quality in your sleep stay. After all, nothing other than a luxury mattress can make guests truly feel as though they are on cloud nine. If there is one thing that's guaranteed to prevent repeat bookings and bad reviews, it's a sleepless night.
Need Some More Ideas? We Have Plenty. Download Our Boutique Stay Style Guide to Get Them
Good ideas are hard to come by, but creating a beautiful interior design that provides a fantastic experience is even more challenging. Our Boutique Stay Style Guide has all of the information you need to ensure your Airbnb experience is everything you and your guests have dreamed of.
Click the link below to download your free copy today.