8 Incredible Bedroom Ideas for an Airbnb Listing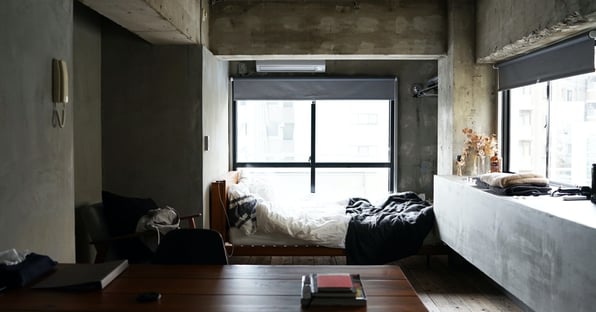 Let's face it — the bedroom is one of the most important aspects to consider when you're booking an Airbnb. It's where guests sleep, relax and reflect on their trip and new experiences. For that reason, making sure the bedroom is different from the norm is key to ensuring happy guests that are eager to return next time they're in the area.
The first step in having the Airbnb bedroom of your guests' dreams is to think about the ideas you want to incorporate into the design. Don't worry; we have all the inspiration you'll need in our post.
1. Choose Varied Textures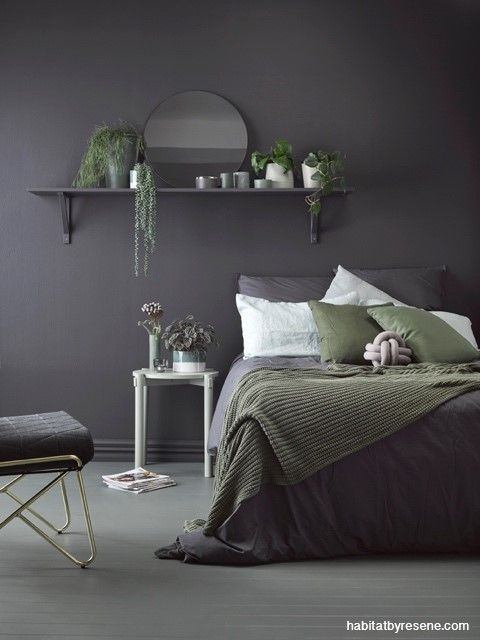 Image Credit
A texture-rich design can help create a soothing and interesting room design. Soft textured fabrics, such as linen, wool and silk alongside harder materials, like stone, glass and wood can result in an aesthetic that's as pleasing to the touch as it is on the eyes. Add some house plants to top off the look, add a touch of nature and you're all set!
2. Try Out Minimalist Design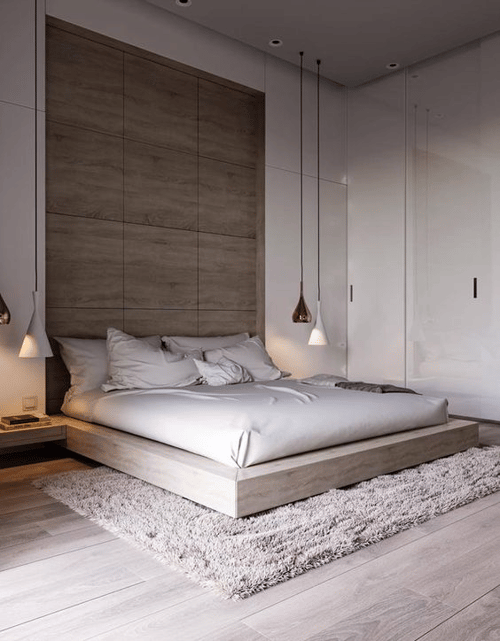 Image Credit
For some people, a minimalist Airbnb is the best option. More floor space and room to roam can be a great asset for someone who wants a hassle-free stay with ample storage space. A simple, yet stylish room with just a beautiful simple bed and table can say so much with such few words.
3. Fit the Furniture to Suit the Room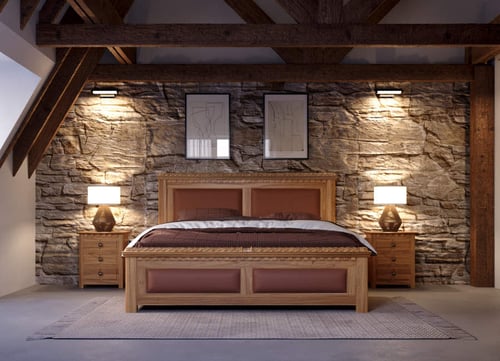 Making the most of the space you have available is crucial, particularly in Airbnb properties with smaller rooms. Consider having bespoke beds and furniture that's customised to your own size specifications and perfectly adapted to make the best use of every square inch you have to spare. Your guests will appreciate it.
4. Make a Statement With the Bed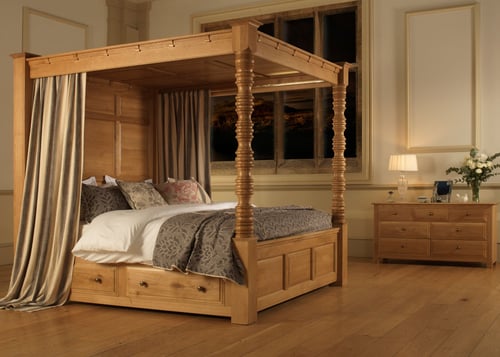 The bed is undoubtedly the focal point of any bedroom, the first thing any weary traveller will set their eyes on when they walk through the door. Make sure they're blown away with a beautiful statement bed that's as comfortable as it is stunning. We'd recommend a four poster bed or a sleigh bed to leave a lasting impression.
5. Install Mood Lighting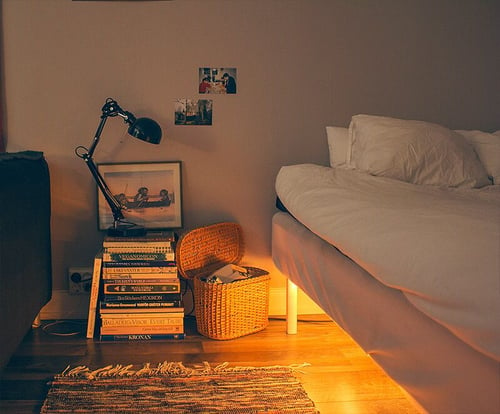 Image Credit
Lighting is often one of the least considered aspects of a bedroom design. However, it can have a real impact on your guests' stay. Too bright and it's difficult to relax. Too dark and you can't see anything. Get creative and install under-bed lighting that's easy on the eye, lights up the floor and keeps things calming above bed height.
6. Select a Vibrant Colour Scheme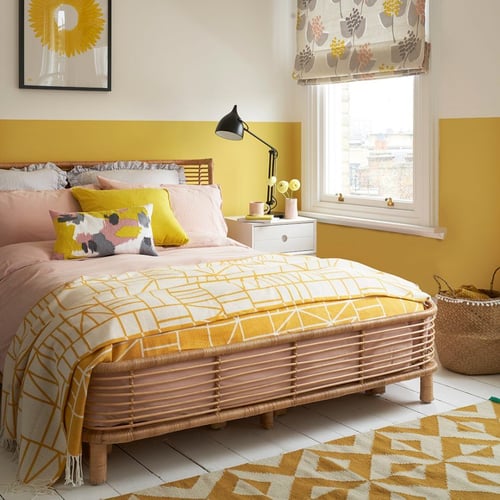 Image Credit
There's a familiar design aesthetic in Airbnbs to choose neutral colours that suit all tastes. However, blending in isn't necessarily a good thing. Choose a vibrant (yet stylish) colour scheme that will instantly draw the eye and stand out. If you don't want to coat the walls in bright paint, you can consistently achieve the same effect by choosing bold colours for the furniture, furnishings and accessories you include. Don't be afraid of colour. Used correctly, it can be your greatest asset.
7. Add a Cosy Reading Corner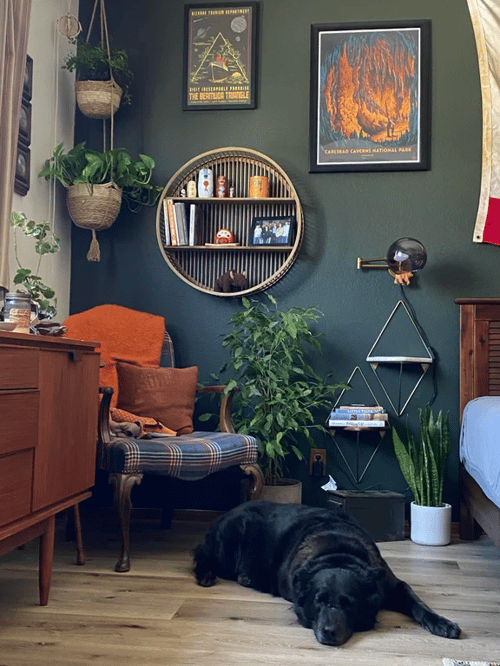 Image Credit
A little reading nook or a study can make a bedroom more functional and infinite times more appealing — particularly useful if you're attracting professionals using your Airbnb property as a base for working. Make sure you have a comfortable chair, plenty of blankets, desk space and accessorise to taste.
8. Install a Bathtub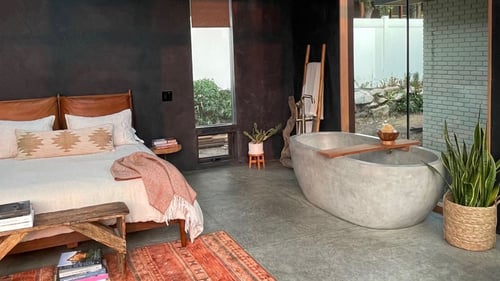 Image Credit
Yes, you read that correctly. A bathtub in the bedroom is a growing trend and the novelty factor is sure to wow potential Airbnb guests. Give guests the option to soak in style and create an immersive experience they're unlikely to have ever had before. It's a sure-fire way to make a memorable stay that's function and fashion incarnate.
Liked Our Ideas? There's Plenty More Where They Came From. Just Download Our Boutique Stay Style Guide…
If you're researching how to make a stunning boutique stay out of your Airbnb property, our ideas extend further than the bedroom. Our Boutique Stay Style Guide is packed with ideas, tips and advice to help you create an experience that your guests will love from the moment they walk through the door.
Click the link below to download your free copy today.