How to Manage a Thriving Boutique Hotel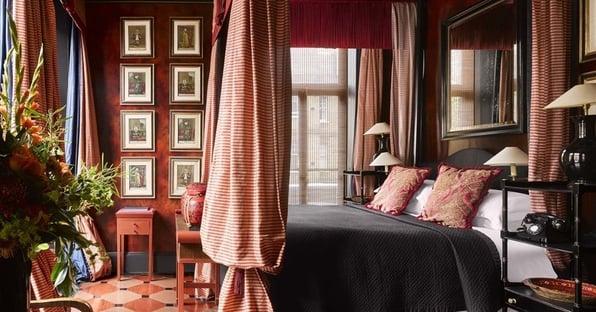 Managing a boutique hotel is one thing, but managing a thriving boutique hotel takes intelligent interior, marketing and procurement tactics that only a handful of hotels are privy to.
Learn how to manage a boutique stay that excels, getting guests to flee to five-star rooms if not be so loyal as to return to your exclusive abode every year.
Identify Your Unique Selling Point (USP)
In any business, your USP is what's important. But in boutique hotels, in particular, having a quirky, eye-catching proposition is expected.
People visit boutique hotels to experience something new. Big, commercial hotels possess all of the luxuries and comforts you'd expect from a night away; double-sink vanities, opulent toiletries and artisan snacks included. To compete, boutique hotels need to offer that little bit extra, creating more personalised, considered experiences.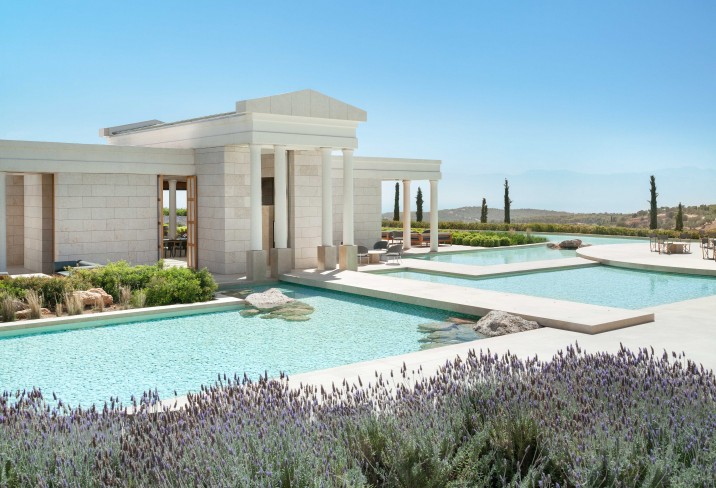 Greek boutique hotel, Amanzoe, is known for its luxury spa experience set amid sea-view olive groves. (Image credit: Mr and Mrs Smith).
Your USP could be part and parcel of the property you've chosen. Set in the terraced coastal hills of the Amalfi coast, stunning sea views are an obvious USP for boutique hotels like Palazzo Avino. But boutique stays can also create their own magic, like the East Peloponnese hotel, Amanzoe. Although an unobstructed view of olive groves isn't exactly a bad environment to be in, this independent retreat is known for its five-star spa, tempting guests with its lavish, once-in-a-lifetime treatments.
Whatever your USP, communicate it to your guests and make it a crucial part of your boutique branding.
Design Memorable Boutique Bedrooms
By definition, boutique hotels have limited bedrooms, making their sleep spaces exclusive and anything but a carbon copy of other suites in the same residence. Each boutique bedroom should feel slightly different from another, encouraging guests to return to try out every bedroom on your books.
Exquisite interior design is the gold standard for boutique hosts. Bespoke boutique furniture, limited-edition interior collaborations and first-rate feng shui are all must-haves for master suites.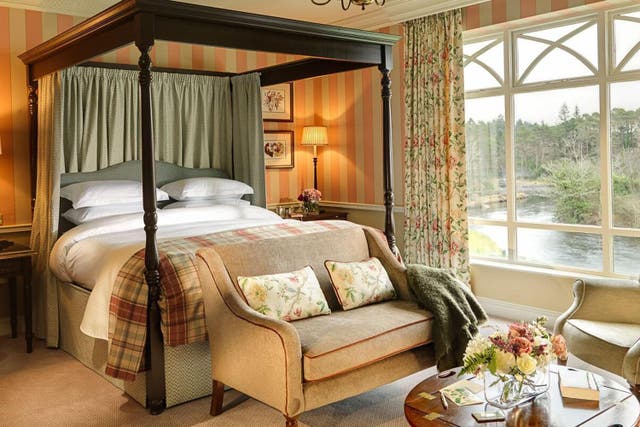 Irish charmer, Ballynahinch Castle Hotel, uses custom drapes to dress their breathtaking four poster beds. (Image credit: Evening Standard)
The trick is to create an original boutique bedroom idea, maybe fusing two interior trends or pulling an element from your brand story to propose something entirely different to onlookers.
Create an Online Presence and Master Marketing
Effective boutique hotel promotion is what ensures that stunning boutique concepts thrive. To get reservations, you need to gain visibility and when it comes to the boutique hotel booking market, online is where it's at.
Whether it's via social media, your boutique hotel's website or third-party booking sites, bookings will be guaranteed if your hotel has enticing imagery, stellar reviews and expert information.
This famous boutique stay in the big smoke boasts being the first five-star boutique hotel in London. (Image credit: Blakes).
Something as small as prominently placing your star rating as a banner on your website can go a long way to building trust with your potential customers. Yet, larger initiatives like hosting aspirational competitions on Instagram, conducting local SEO campaigns and investing in influencer partnerships can help your hotel to go from endearing to iconic status.
Design Unforgettable Experiences
Boutique hotel room interior design is one of the main reasons people choose to stay at independent hotels. But experience is climbing the list as people are beginning to see value in the intangible elements of the hotel experience.
This could be something as novel as watching robots make your evening cocktail at Switzerland's Hotel Interlaken. Then again, the appeal of nature is just as strong, drawing people from all over the world to enjoy stays surrounded by organic beauty.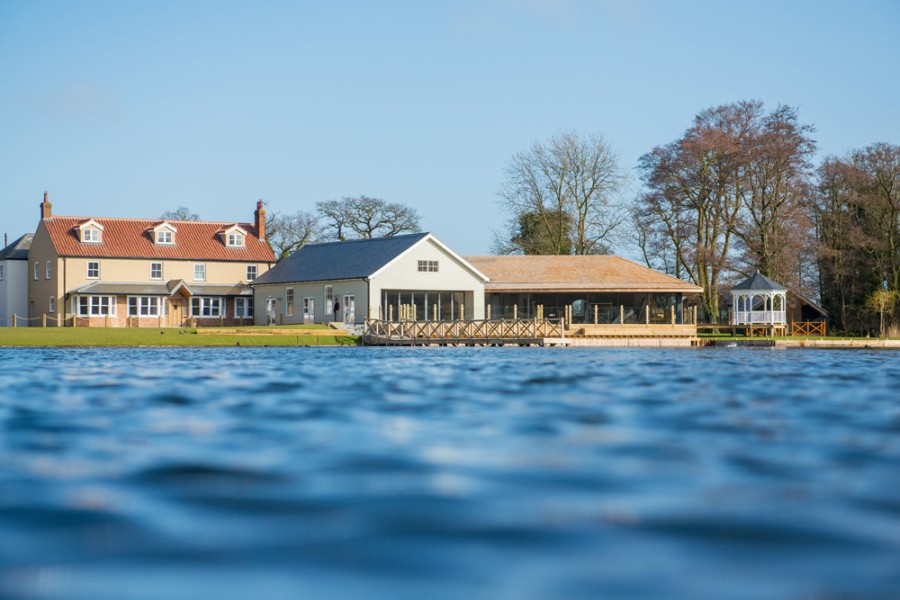 The Boathouse in East Anglia offers experiences fit for engagements, weddings, anniversaries and celebrations of any kind with its 'wow' waterside views. (Image credit: The Boathouse).
Unforgettable experiences can also bleed into your USP as a two-for-one. It's here that boutique hotels manage to make it onto 'the best of' lists and find fame amongst affluent audiences.
Focus on Sourcing Quality Furniture and Accessories
Although boutique hotels need more than a good night's sleep to impress, guests still expect the basics of a hotel stay to be boujee, making finely made furniture and accessories a foundation for excellence.
A seemingly small but significant part of designing memorable boutique bedrooms, quality furniture and accessories ensure style doesn't override substance. After all, boutique hotels should never feel tired with a reputation for avid attention to detail.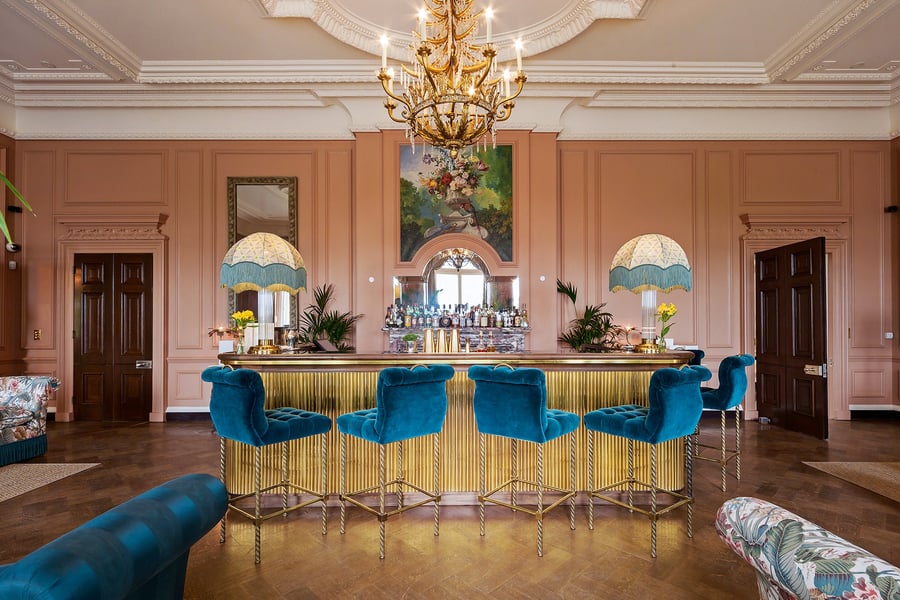 In one of Surrey's finest boutique establishments, custom bar stools and art deco fringed lampshades are handpicked to enrich the drinking experience. (Image credit: GQ).
Stunning boutique bedroom furniture can take the unmistakable form of an enviable and elegant bed frame to opulent vanity areas and dignified dressing tables. Even the thread count of bed sheets or the texture and weight of curtains can be scrutinised in boutique stays. So, order the best boutique furniture and accessories upfront and watch the worth of your investment create customer delight, again and again.
Superior Furniture and Surprising Concepts Meet Style in Revival's Boutique Stay Style Guide
The basics of managing a thriving boutique hotel rest on creating a customer-pleasing concept before executing it with elegant interior design and effective online promotion. But in this, we're forgetting one crucial thing; style.
Create memorable bedrooms and design unforgettable experiences with taste. Know how by reading our Boutique Stay Style Guide; a 19-page exploration of the most stylish independent stays and what makes them so.
Download your copy by clicking on the link below.