5 Examples of Stunning Shaker Style Furniture For The Home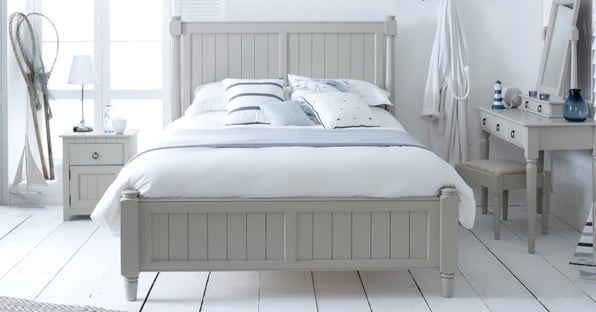 Shaker furniture is embodied in minimalist design, all clean lines and tapered legs. There's an emphasis on practicality, material not gone to waste. It's quite traditional and rural, with a heritage tracing back to the 1700s and a group known as the Shakers, who were characterised by simple, honest living and honed craftsmanship.
Over time, the style eclipsed its origins and became a staple in North American interior design, where it grew into a popular phenomenon around the world. Today, shaker furniture is functional, practical and elegant in its simplicity, renowned for its utilitarian form. Let's explore some great examples of shaker style furniture for the entire household.
The Shaker Bed
Strong, clean lines — that's what the Shaker bed is all about. Reflecting New England styling in a strong and honest way, the Shaker bed is a functional piece that's as durable as it is bold.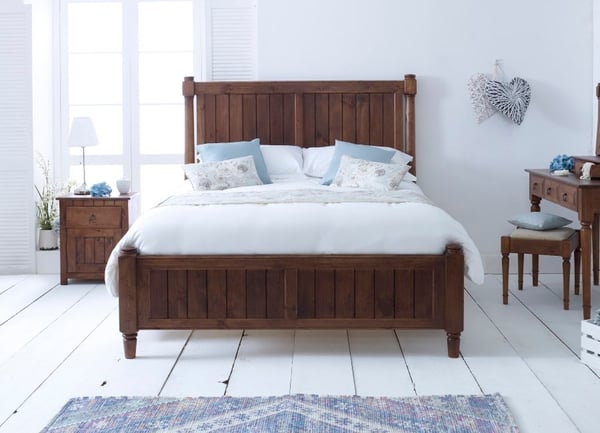 Even though the design finds its roots in 18th-century woodwork, it doesn't feel old fashioned. That's the most surprising thing about shaker furniture. It has a timeless feel to it, both old and modern simultaneously.
Minimalist Bench Magic
Hallways and walkways always benefit from places to sit. This wonderfully simple bench provides momentary comfort on the way to other rooms. While embodying that shaker spirit, it also provides a little beach hut-style. You can imagine using it to shake the sand out of shoes.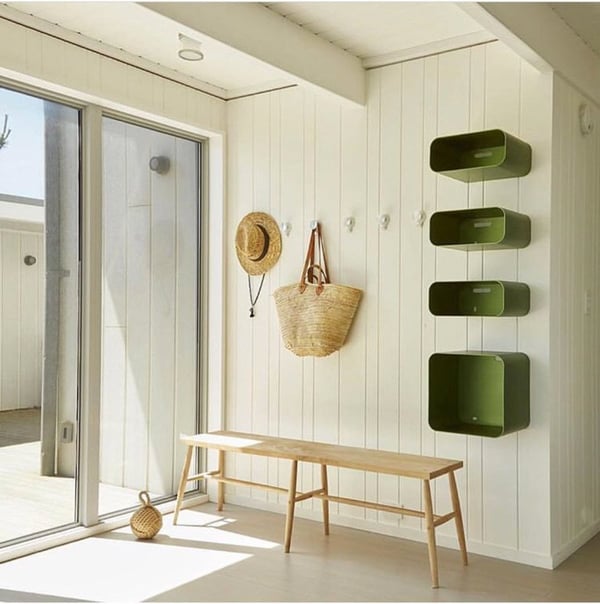 Image credit: Sawkille
A Traditional Dining Experience
One thing that brought the shaker household together was communal meals. Things haven't really changed, as the dining table is one of the most important pieces of furniture in the house.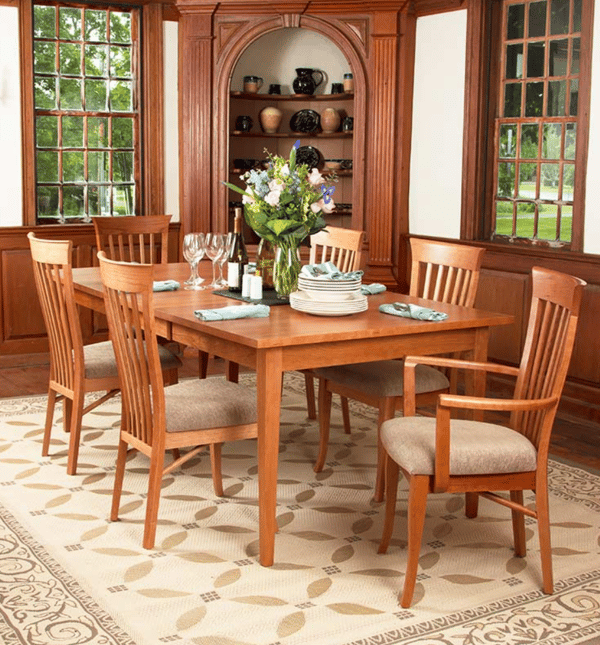 Image credit: Vermont Woods Studio
Take the above example. See the classic shaker style choices of tapered legs and clean lines. This is a dining table designed to last. It's also that unique, unencumbered style that works within countless interior design styles.
Shaker Armchairs
Nothing says traditional New England living more than an armchair. They're the quintessential piece of shaker design and have been for around 300 years.
Take this Hans Wegner armchair, for example. Its elegant design is almost modernist, owing to its tapered legs. Featuring a contemporary dark grey lacquer, the armchair is a modern take on a classic. Yet, it still has the features that keep the traditional style alive, such as its paper cord seat material.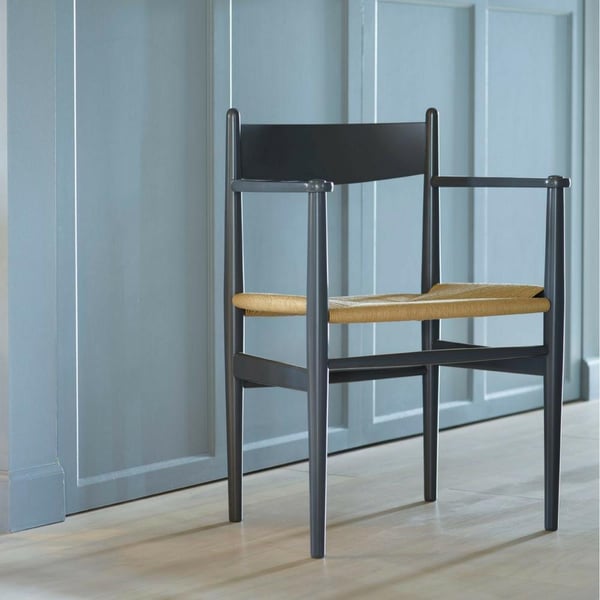 Image credit: Palette and Parlor
Seats like these can be placed anywhere throughout the home, from bedrooms to hallways — or as the accompanying pieces to a shaker dining table.
The New England Bedside Cabinet
One of the main calling cards of shaker furniture is the mushroom-shaped doorknobs. Because of the emphasis on simplicity, this ergonomic design fits well in the hand when used and hasn't changed in centuries.
It can be seen used on this New England bedside cabinet, which shares the same vertical wood slat styling as the Shaker Bed above.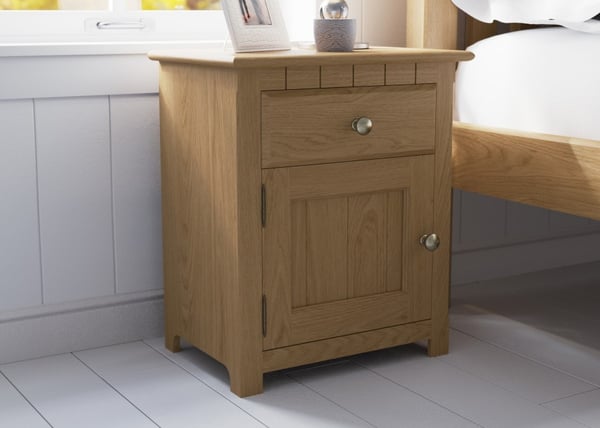 A clean and robust piece of furniture, this is a practical addition to any room designed with function in mind.
Solid wood furniture is a tried and tested formula that always works, consistently guaranteeing durability, adaptability and, most importantly of all, longevity. If you're a fan of handcrafted solid wood furniture, we have just the resource for you.
Explore Our Handcrafted Solid Wood Collections
Inside our Collections Brochure, discover the furniture that has made Revival Beds stand out for many years. Our collections, which span from wardrobes to bedside cabinets to standing mirrors and beyond, are designed to last, to be practical and beautiful.
If you're looking for more solid wood furniture to complement a shaker style or even something different, download the brochure today.