Furniture in Interior Design and Why It's Important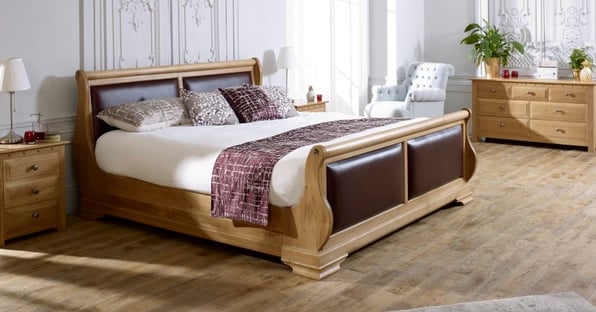 While interior design helps us create an interactive and impressive interior landscape, furniture design remains important in making a house feel like a home.
Using insights from our experienced furniture designers and examples of interiors both in the present day and throughout history, we explain the pivotal role furniture design plays in contemporary interior design.
The Relationship Between Furniture and Interior Design
Luxury furniture and interior design are closely linked. However, they both play different roles in helping to make a house feel like a home.
Furniture design takes a micro view of interiors, considering the subtle ways a person might lean on an armchair to read a book, sit attentively at the dinner table or clamber into bed after a hard day's work.
Interior design, on the other hand, zooms out of furniture design's detailed, user-driven picture and imagines the entirety of a space - from floor to ceiling, wall to window. Governed by overarching concepts such as feng shui, architectural structure and historical integrity, interior design is a practice of curation and expression, widely accepted as an art form.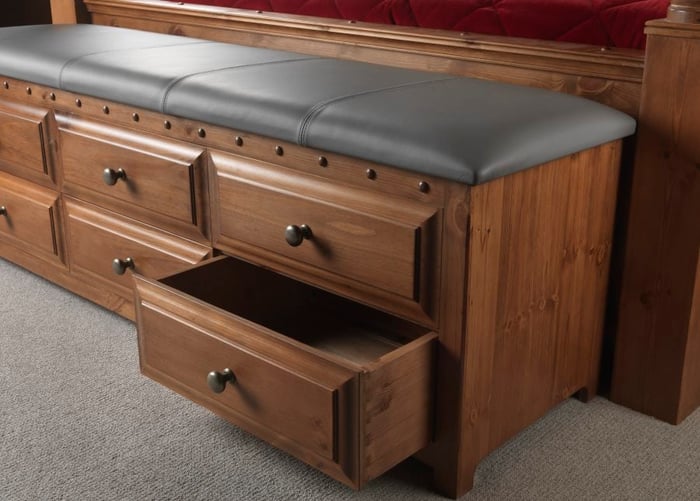 Although interior design seems to be more considered in its approach to decoration, furniture design still holds importance when creating an inviting space driven by style and serviceability in equal measure.
In fact, interior design projects can be birthed by a single piece of furniture, much like how the famous Eames Lounge Chair has inspired countless sitting rooms and offices, eventually becoming part of the permanent collection in New York's Museum of Modern Art.
Using Furniture to Create Flow
Many of interior design's core principles are centred around the idea of creating flow, allowing its inhabitants to move freely from one area to another or else find privacy outside of communal spaces. Furniture can help facilitate this by creating dedicated places for different functions - be it work, play or relaxation.
Although interior design can take partial credit for its practice of putting items of furniture together, more intricate aspects of furniture design undoubtedly play a large part in how a finished space comes together.
The curvature of a bed base, the illusion of a cleverly shaped mirror, the synergy of a cohesive furniture collection; all of these subtle furniture design elements mean a space feels complete and fit for purpose.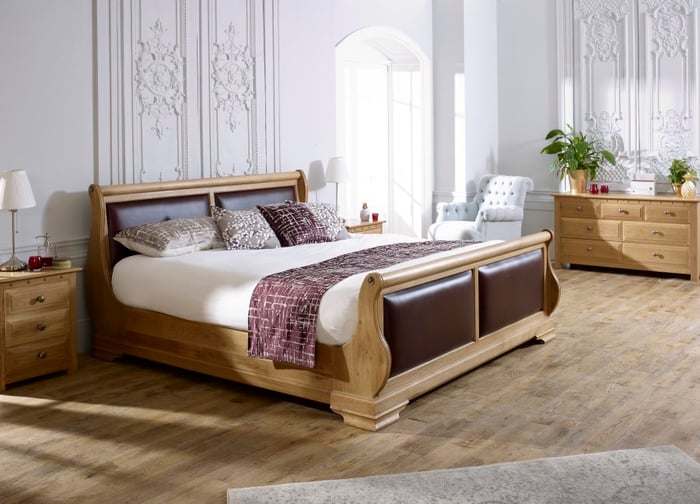 The Tuscany Sleigh Bed

adds softness to a bedroom with its subtle curves and padded leather panelling.
Thoughtful furniture design often mirrors architecture with its shape, in some cases accentuating angular layouts, in others continuing the soft waves and bends of its walls.
Without furniture design, the principles of feng shui are at their most basic, only achieving an elementary format. Feng shui may demonstrate how a bed should be positioned in relation to a window or how a lounge should be oriented in an open floor plan. However, it doesn't account for the time period of a property or the owner's individual intention for the space.
Furniture design takes feng shui's skeleton and fleshes it out to form a living, breathing body.
Furniture and Its Features
Furniture design can afford to be particular, offering small details you may not notice at first glance yet will later come to appreciate.
Deciding between intricate carvings and clean silhouettes, debating the subtle differences of wood stains and choosing the right complementary hardware slowly work together to form a cohesive interior theme.
The County Kerry Bed

uses distinct square panelling, split barley twist turning and dog-tooth detailing to channel rustic, Irish charm.
Interior design success is arguably all in the details.
The most impactful interior design projects look as impressive on the surface as they do up close, showing a level of quality and discernment that only the best interior designers possess.
How Furniture Creates a Functional Space
Interior design risks being labelled superficial for its undying commitment to make a space look and feel the part. But what about its usability?
Furniture design helps to ground the more abstract designers amongst us, reminding interior enthusiasts of a room's end purpose.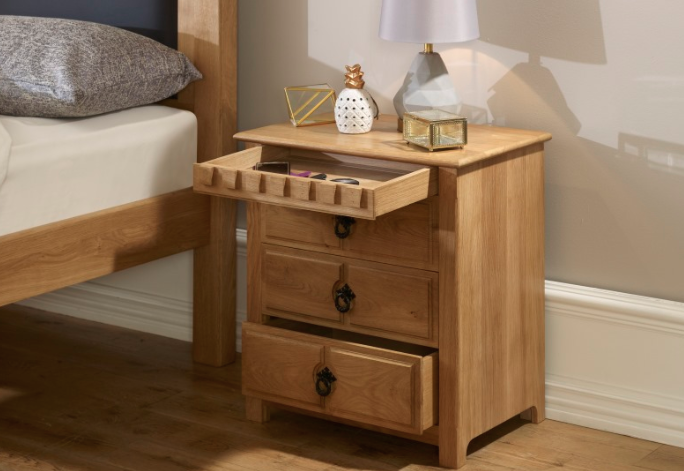 Alone, interior design may make an instant impression but with the help of furniture design, design projects can create long-lasting impact - a state we're all hoping to achieve when designing the final look and feel of our own home.
For time-honoured pieces and long-lasting materials, look no further than our collections brochure.
The collections brochure, designed to help make your home more cohesive
To turn your house into a home you're proud of, you need perfect custom furniture where nothing looks out of place. Our new collections brochure covers all our ranges to help you find the perfect pieces that complement each other. Whether you need a particular mirror or an Ottoman at the foot of your wooden bed to complete the room, our collections brochure covers every range.
Get your free copy today using the link below to begin enhancing the interior design of your home.