What makes bedding truly luxurious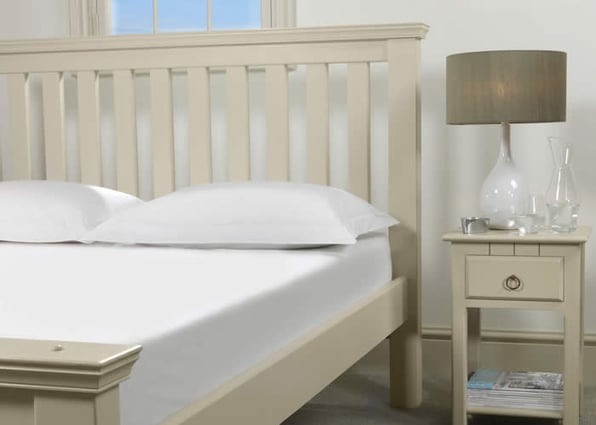 A Guide To Luxury Bedding Options
Imagine those blissful few moments when you first sink into a beautifully made bed. The mattress is firm but not too firm, the pillows are plump and plentiful, and the bed linen is...
well, for some people, the perfect bedding is crisp and fresh; for others, it's soft and cosy; or perhaps it's silky and smooth. What defines the perfect bedding is a matter of personal taste, but whether you crave cool cotton or indulgent silk, there's one thing on which everyone can agree – your bedding should provide the delicious luxury of a great night's sleep.
So just what makes bedding truly sumptuous?
Crisp and fresh cotton bedding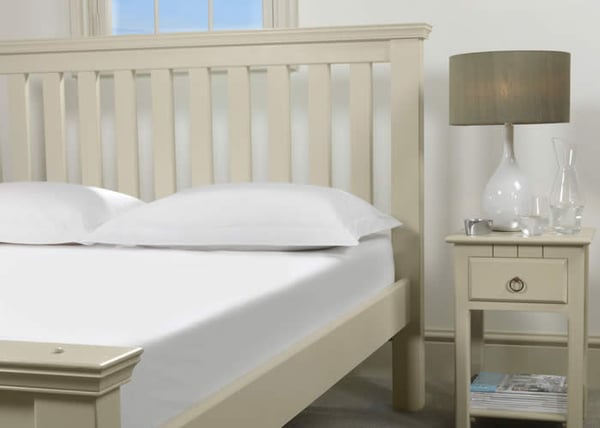 The classic luxury bed linen is undoubtedly pure cotton.
Thread count – the number of threads per square inch of fabric – is often used as the barometer of a sheet's softness and durability, but you should also consider the type of cotton and weave used.
Thread count
When looking for the ultimate in luxury cotton bedding, a high thread count is an important factor. Generally speaking, real luxury starts at around 200.
Beware of very high thread counts though. Thread count can be over 1000, but to reach more than 400, fabrics are woven with multi piled yarns which make them heavier and less durable.
Quality of cotton
If you're looking for luxury, 100% Egyptian cotton is the best you can buy. A great second choice is 100% pima cotton (trademarked as Supima cotton), which is soft and less likely to pill than other types of cotton.
The quality of the cotton is key – a 200 thread count Egyptian cotton sheet will feel softer than a 400 thread count made from a poorer quality cotton.
Type of weave
The two most common types of weave are percale (also known as "plain") and sateen. Neither one is better than the other, but they do have a different feel. Percale is a plain, matte weave that has a crisp, cool feel, while sateen is slightly heavier – it's less hard wearing than the percale weave, but smooth, soft and silky.
Super soft linen
For a relaxed, live-in look, you can't do better than pure linen. Its unique thermo-insulation property will keep you cool in summer and cosy in winter and, unlike other types of bedding that start to wear with age, linen gets softer and softer the more you wash it.
Snug and soft, linen is also a great choice for eco-friendly homes – requiring less water to grow, and fewer resources to process than cotton, it's a comparatively "green" fabric.
Like cotton, you should look at its thread count when deciding which linen bedding to buy. However, bear in mind that linen is naturally thicker than cotton, so top quality linen bedding will have a thread count of around 150.
Luxurious bedding – splendid silk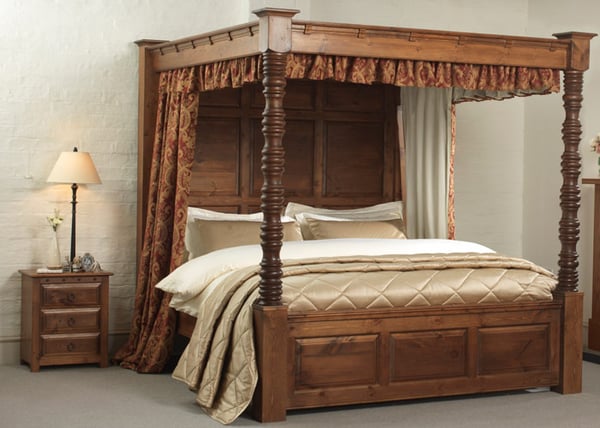 Silk is undoubtedly the ultimate in bedroom glamour. As well as making your boudoir look fantastic, it's also revered for its hydrating properties which make your hair super glossy and keep skin wrinkle-free.
What does Momme weight mean?
When looking for your silk bedding set, pay attention to its momme weight (the weight of 100 yards of silk, 45 inches wide, in pounds). The higher the momme weight, the higher the quality of the silk. When it comes to bedding, you really want a weight above 14mm, ideally around 19mm for sheets that are durable and soft.
Types of silk
There are three types of silk – Charmeuse, Hatoai (also known as "China silk") and Tussah.
Avoid Tussah if you're after top-quality silk bedding – it often has visual impurities and knots in the texture.
Both Charmeuse and Hatoai make great quality silk bedding, and the type you choose will depend on whether you prefer a high lustre (Charmeuse) or a matte finish (Habotai).
Download your free brochure
Now's the perfect time to find a luxury bed for your quality bedding. Revival Beds have a collection of quality wooden beds, including sleigh beds and four poster beds, which are handmade in the UK.
To find out more, simply click on the link below to download your free brochure.