Consider the real price of furniture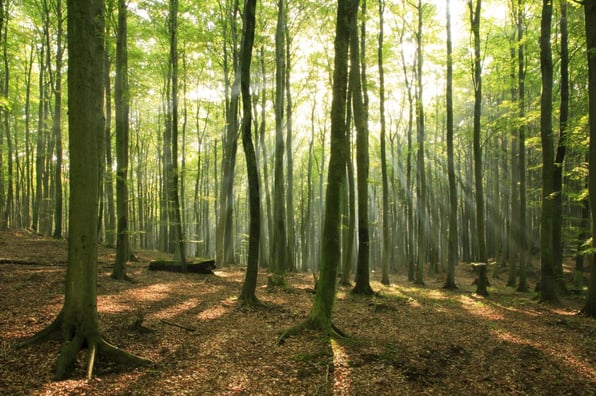 Sustainable Bed Frames Handmade In The UK Including Four Poster Beds & Sleigh Beds
The question is this. Are all the woods used in furniture products ethically sourced? This is something that can be very hard to verify.
Here's the rub, China is and has been for years the worlds biggest net importer of illegal timber. The timber comes in from countries like Malaya, Indonesia, Cambodia and Russia to name a few places. The destruction of these habitats is widely documented. But guess what? China protects its own forests and plunders everyone else's in order to satisfy its order books.
So the finger points at China for processing all these rare and endangered timbers. Well not really because countries inside and outside the EU happily fill there boots. The UK chooses to allow the import of these goods and we in the UK will happily buy whatever is most vigorously promoted. So does the buck stop with the Chinese for making the furniture or the end user for using ignorance as a defence and simply buying what's put in front of them? If you are bothered whether the timber in your furniture is from a sustainable source this Channel 4 has a few pointers to help you keep a clear conscience.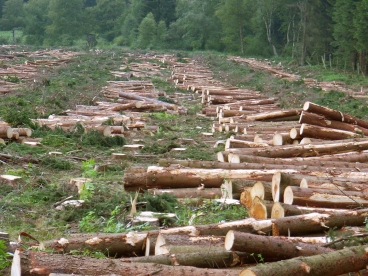 What Is Sustainable Timber?



Timber is sustainable if it comes from a well-managed forest. Trees absorb carbon dioxide as they grow, and this isn't released when they are harvested and used for timber. In a well-managed forest, more trees are replanted than cut so the forest can continue to absorb carbon dioxide.
There are various schemes to help you identify sustainably sourced timber. The Forest Stewardship Council (FSC) has a certification scheme that means the timber comes from forests that are responsibly harvested and managed following its social and environmental criteria.
Likewise, PEFC certifies timber so you can identify that it's from a sustainably managed forest.
The WWF recommends that you should look for FSC – or PEFC logos – on the specific product you're considering buying. A company can be licensed to handle FSC wood – FSC chain of custody certified – but this doesn't mean all the products are made from FSC wood.
Most of the wood used in the UK comes from European forests, which are considered to be generally well managed.
Here Are The Benefits Of Sustainable Timber?
As well as the plus points of using wood generally, sustainable timber has other benefits:
Wood is considered as carbon neutral because trees absorb carbon dioxide as they grow.

If you use sustainable timber, you are contributing to the growth of forests, which absorb carbon dioxide, the major greenhouse gas.

Using sustainable sourced wood contributes points towards the sustainability rating in the Code for Sustainable Homes, the government's ratings scheme for new homes.
Sustainable Bed Frames - Download Your Free Brochure
To find out more about our collection of solid wooden beds and bedroom furniture, simply click on the link below to download your free brochure.