Your Very Helpful Guide to Creating the Perfect Eco-Friendly Bedroom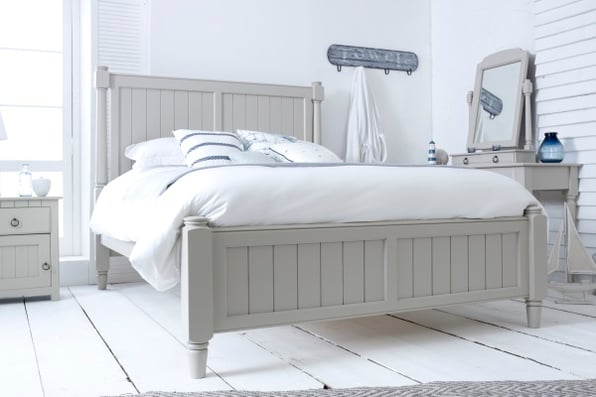 Your bedroom should be your own little haven. A room in your home that reflects your hard work and success. Think of it as the perfect getaway after a long day at work where you want to retreat to unwind and relax without a care in the world. Believe it or not, doing your part in helping the environment can all start in your bedroom.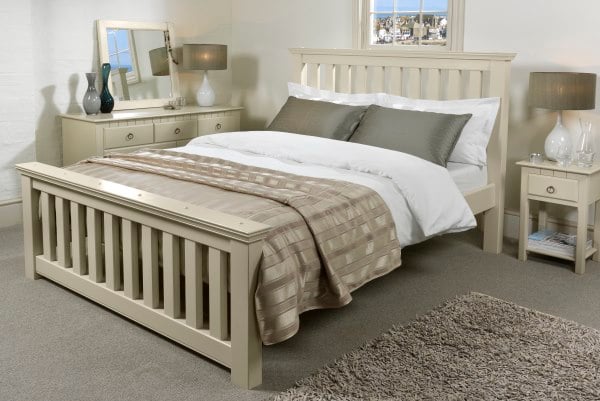 From the lighting to your bed base, here's how you can create the perfect eco-friendly bedroom without giving up any of your favourites.
Declutter Your Bedroom
Although decluttering your bedroom helps to create a more relaxing environment, it can also play a small role in helping the environment. Avoid accumulating papers and stacking them up, or even stockpiling clothes you don't wear.
Instead, recycle unnecessary papers and donate your unwanted or unused clothing.
Think About Double Glazed Windows and Strategic Window Coverings
Even though the battle to fight climate change can feel overwhelming, don't let it stop you from making changes like swapping your current windows for double glazed windows. These actually reduce heat loss and act as a shield against cold weather.
Plus, they reduce draughts and improve ventilation - whether it's in your bedroom or throughout your home.
To go a step further, use insulated curtains or blinds so you can retain heat in the winter while keeping your room cooler in the summer. It also means you'll cut down on heating and cooling costs while saving energy at the same time.
Insulate Your Walls to Save Energy
If your home isn't already insulated, then it's something you should look into. Insulation reduces the exchange of heat through surfaces like walls and roofs. So in your bedroom, less warm air will escape during the winter and less cool air will escape during the summer.
Like double glazed windows and window coverings, you'll reduce your energy consumption. It can also save you money, as research shows that wall insulation can save you anywhere between £150 - £460 each year.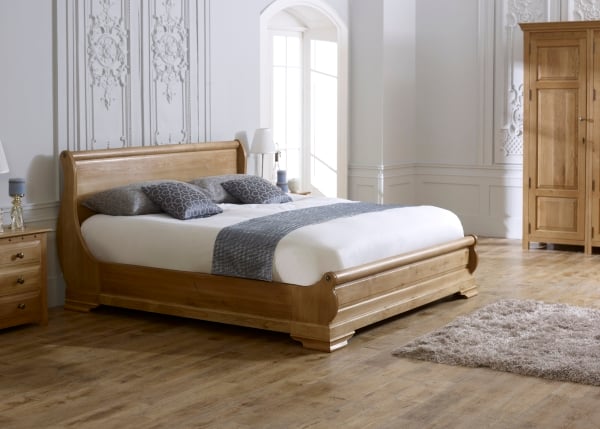 Don't Overlook Your Flooring
Even your bedroom flooring can accurately reflect your eco-friendly lifestyle. Swap it for materials like bamboo, hardwood or tile, for example. Although bamboo isn't technically wood, it does grow quickly which makes it extremely renewable.
Plus, your bedroom won't lose any of its appeal.
If you don't want to leave the flooring bare, considering adding rugs made from organic materials like hemp and sisal. They're a great addition to add some accent colours without adopting full-floor carpeting which can be full of chemicals.
Shop for Organic Blankets and Sheets
Sticking with the theme of organic materials, you can also make informed blanket and sheet decisions. Organic sheets are incredibly popular right now, so either invest in sheets and blankets that are made from organic cotton or are 100% cotton.
To help maintain an eco-friendly atmosphere in the peaceful sanctuary you've worked hard to create, here are some of the materials you should avoid.
Stain Resistant: it's treated with Teflon.
No-Iron: it's treated with formaldehyde.
Flame Resistant: it's treated with flame retardants.
Swap Aerosol Cans for Essential Oils
Falling asleep with a pleasant scent is always a treat. It can also help you fall asleep much easier. Although it's easy to spray an aerosol can, these sprays offer great complications to the environment and your indoor air.
Swap aerosol cans for essential oils so you can give your room the perfect relaxing smell. Mix a few drops of oils such as chamomile, lavender and lemongrass with water to freshen up your organic blankets and sheets for sweet-smelling dreams every night.
Make Your Bedroom Smarter
You can even use technology to your advantage to help create your perfect eco-friendly bedroom. This goes back to energy consumption with the inclusion of smart lighting and heating, for example. With smart heating, you can have a positive environmental impact by only heating your bedroom or home when it's necessary.
So, plan in advance and switch the heating on in your bedroom so it's nice and toasty for when you settle in, without wasting energy. The same can be applied with lighting as well, where you can replace the bulbs and have control from either your phone or a centralised location in your home.
For example, the Philips Hue range - or anything similar - features smart bulbs with a range of endless colours. These create a unique ambience which can suit any mood in your bedroom.
Invest in a Sustainably Sourced Bed Made From Natural Materials
Finally, a bedroom can never be complete without an elegant wooden bed that demands attention the second it's noticed. The best part? Even your bed can play an integral role in creating the perfect eco-friendly bedroom.
To achieve this, look for a UK bespoke bed maker that uses natural materials which have been sustainably sourced. At Revival Beds, we take pride in our British craftsmanship - and it shows as we work towards the Forest Certification System (FSC).
Each component used in every bespoke handmade wooden bed is lovingly crafted from the finest grade timber which is grown in sustainable, managed forests and handpicked for its character. These oak trees aren't harvested until they're towards the end of their lifecycles, which is around the 150-200 years old mark.
Look for a bed manufacturer - like Revival Beds - that uses sustainable wood, such as Scandinavian Redwood and Quebec Yellow. This is important when it comes to adding the finishing touches to your eco-friendly bedroom as these types of wood are fast-growing and replenish quickly.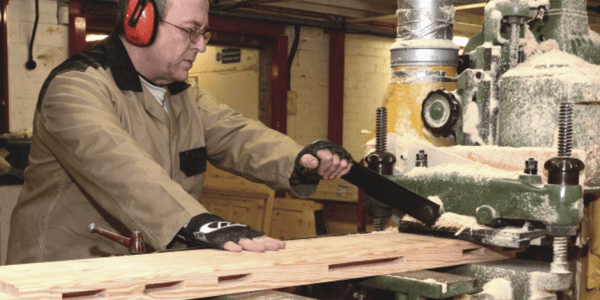 Plus, with no fossil fuels resulting in a much smaller carbon footprint and the fact that wooden beds last a lifetime, there's no need to continuously harm the environment by replacing beds too often.
Painted beds can also be an option. Buying a quality painted bed means that it'll last you a lifetime and you won't have to keep replacing it which is much better for the environment. Although some paints can feature high VOC levels, make sure you get a painted bed direct from a manufacturer like Revival Beds.
This is because you'll get details about VOC's and the quality working standards.
Now that you know how you can transform your ordinary bedroom into an eco-friendly alternative, go ahead and see which wooden bed could be the perfect addition to your peaceful getaway.
See Which Wooden Bed Can Be the Perfect Addition to Your Bedroom
When you begin planning to switch to an eco-friendly bedroom, don't rush past the exciting challenge of picking your perfect wooden bed. This is one that should last you a lifetime and will shape how you want your bedroom to look.
To help, we've created a free bed buying guide. It's packed full of useful information that you should consider when decorating your bedroom, furniture you should add and more.
To get your free copy, click on the link below.