The weirdest things found under a bed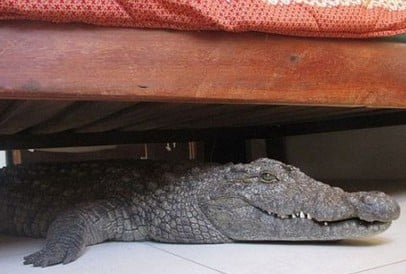 Under Bed Storage For Handbags & Shoes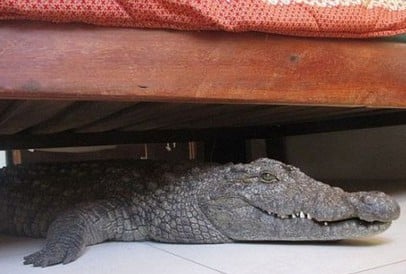 Making the best of your limited space in your bedroom can really make a difference. Take a cluttered bedroom where you are constantly tripping over shoe boxes, bags and the like and compare it to a tranquil room with everything where it's supposed to be. Clothes hung, shoes and handbags stored. You're able to see your dressing mirror, the top of your dressing table is clear of debris and you can open the wardrobe door without having to kick stuff out of the way.
Make the most of the under bed storage space
One of the best solutions for a bedroom with limited storage is making the most of the unused space under your double or kingsize bed. In many cases this can be quite large (in many cases larger than adding a chest of drawers to your bedroom suite). Depending on the type of bed you have you may simply shove boxes full of 'out of season' clothes or winter bedding under, but this can be quite unsightly. Alternatively bagging up or simply stowing your surpluses under the bed means you never quite know what's been put where.
Free standing under bed drawer storage
There are of course companies that offer plastic and plywood options to under bed storage. It's a question of price though, these are much cheaper alternatives and in all honesty can detract from the look of a really nice bed frame.
Divan under bed storage
Probably the most common type of built in under bed storage is the type found in divan beds. Depending on the quality of the bed these can be poor, good or excellent. However they can sometimes be limited in size.
All Revival beds and four poster beds in all sizes are available with a large two or four drawer under bed storage option. Also, all but one of our sleigh beds is available with a large two drawer option.
Drawers are constructed from solid timbers, with dovetail joints and handcrafted to the same high standard as the bed. The under bed storage is fully integrated into the build. However the design is so subtle that its almost impossible to tell that a bed is fitted with this feature.
How much storage is there under a Revival bed?
Every four drawer bed has 16 cubic feet of storage, while a two drawer sleigh bed has 10 cubic feet of storage. The drawers are fitted on wooden runners and slide effortlessly even when full.
Revival Beds have a collection of sleigh beds and four poster beds with drawers that are all handmade to order in Nottinghamshire and come complete with a 10 year guarantee.
To find out more, simply click on the link below to download your free brochure.