The Undeniable Benefits of Bespoke Handmade Bedroom Furniture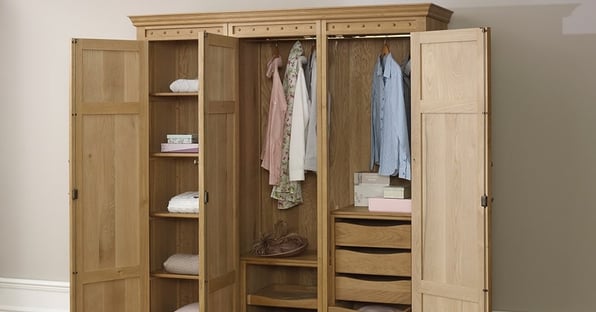 The expertise and attention that goes into bespoke handmade bedroom furniture is second to none. Handmade furniture is the bread and butter of craftsmen, allowing you to create something genuinely tailored and tasteful.

Whether it's a custom-made Ottoman to match the details of your bed or a wardrobe with additional storage to suit your lifestyle - here are the undeniable benefits of bespoke, handmade bedroom furniture.
Customisable to Accommodate Your Creative Flair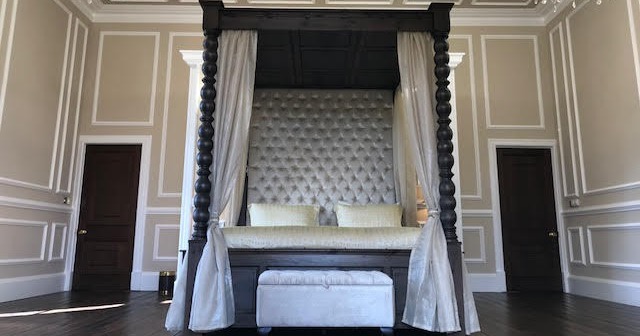 With bespoke furniture, you aren't limited to standard finishes. This is the perfect time to get creative with fabrics, finishes and intricacies to envision something truly beautiful.
Fancy the handles from that wardrobe on your chest of drawers instead? Love the detailing on that bed frame on your bedside cabinet, perhaps? Customisable options let you marry characteristics you like from one collection with another, creating your pieces with all your favourite components.
It can go as far as made-to-measure mattresses, bed linens and canopies to accompany. Unlike store-bought alternatives, you don't need to compromise or settle for a one-size-fits-all approach which might be what previously deterred you from purchasing a matching set.
Experienced craftsmen will even bring you in during the design process, helping you visualise your final piece with accurate CAD drawings and finish samples.
Tailored to Your Lifestyle and Needs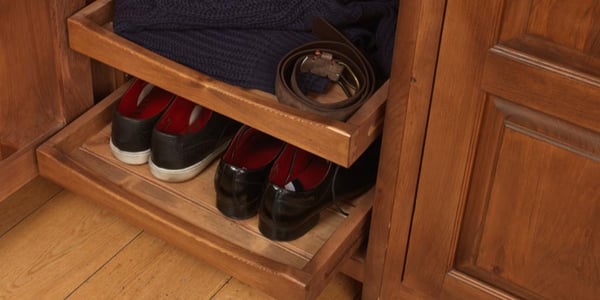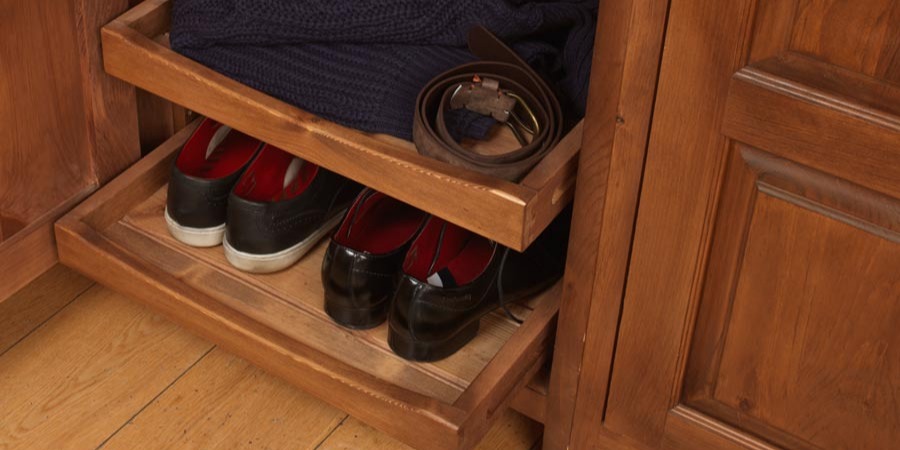 Size, shape, storage and more. You want custom-made bedroom furniture tailored to you and your lifestyle.
Whether you want a bespoke secret storage option, custom-made headboard or an upholstered dressing table stool, nothing is considered off-the-shelf when you go down the custom route.
Take your time, peruse through existing pieces and take inspiration. The beauty of bespoke means you can make changes to their collections so your new furniture complements your home decor. If you're looking for a particular size or want to match existing furniture already in your home, the right furniture manufacturer will offer a colour matching and made-to-measure service.
With bespoke bedroom furniture, you want to work with experienced craftsmen who can make your vision come to life with their own two hands.
Unlike suppliers, many quality bespoke bedroom furniture manufacturers offer free delivery and installation. This means you won't have to take time out of your busy day to build your wardrobe or worry about logistics.
Instead, trained professionals will carefully deliver your new furniture for you and set it up safely, ensuring no scrapes or scratches. Just another way custom-made pieces can fit around you and your lifestyle.
An Investment That Lasts a Lifetime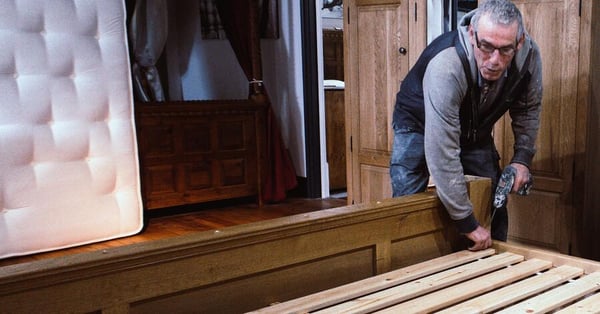 'Buy cheap, buy twice' is still as relevant today as it ever was. Now, we aren't ones to cover up the fact that bespoke handmade bedroom furniture is more expensive than the regular high-street alternatives.
In terms of furniture, cheaper alternatives tend to be made out of poor materials like MDF and plyboard that simply aren't built to last.
A great deal of heart goes into making a piece of handmade furniture. That's something you just can't replicate with off-the-shelf pieces. Craftsmen specialising in bespoke and handmade furniture will always want their products to be of the highest possible quality, which is why they'll use the finest materials, such as sustainable solid wood, to achieve this.
Bespoke pieces are crafted from the finest grade of woods, such as solid European oak or a combination of Quebec Yellow and Scandinavian Redwood. Each exudes quality and class, making it a durable choice that withstands the test of time and looks good doing so.
Due to the quality of the materials, your handmade bedroom should last you a lifetime. You're also investing in a unique piece that helps to keep traditional skills alive.
They'll also go beyond to make sure it's sourced from sustainably managed forests. Although your bespoke bedroom furniture might feature an entirely new concept or storage solution, the time-honoured way it's crafted will stay the same. From the dovetail joints to the glide-out drawers, expect excellence.
Perhaps the biggest benefit to bespoke bedroom furniture is that it creates the perfect canvas for creativity during the design process and continually as your style and tastes evolve. To start envisioning your perfect collection, we have the guide to help you get started.
The Undeniable Benefits of Cohesive Furniture Collections
If you're unsure about where to start when it comes to tying the perfect wooden bed to the guest bedroom, our latest brochure is exactly what you need.
Our latest free and comprehensive brochure will help you to find the perfect pieces to complement each other. To get your free copy and make even the most coordinated interior designers envious, click on the link below today.