Everything You Need To Know About Dovetail Joints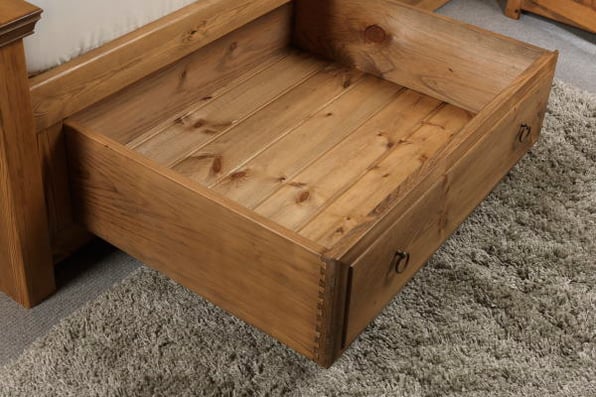 Dovetail joints are a traditional, time-honoured technique used by our craftsmen in their Nottinghamshire workshop.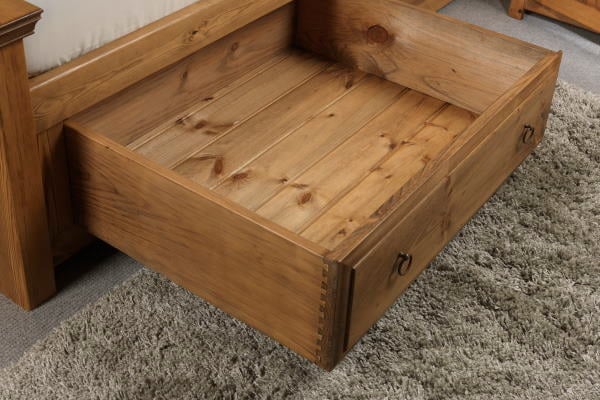 Highly regarded for its tensile strength (its resistance to being pulled apart), we use dovetail joints on our solid wood bedroom furniture and under-bed storage drawers to join the sides of a drawer to the front.
Watch A Dovetail Being Made

The image above shows a dovetail joint for one of our under-bed storage drawers. This has a series of pins which are cut to extend from the end of the solid wood panel – these interlock with a series of tails that are cut into the joining panel.
The shape created by the 'pins' and 'tails' is often referred to as a trapezoidal shape and once glued, our wooden dovetail joints are rock solid and require no mechanical fasteners.
Where Did the dovetail joint Originate?
Did you know that the dovetail joint technique pre-dates written history and some of the earliest known examples are in historic Egyptian furniture?
is bedroom furniture still available with dovetail joints?
Yes... we have always used dovetail joints to make our bedroom furniture and will continue to do so in the future.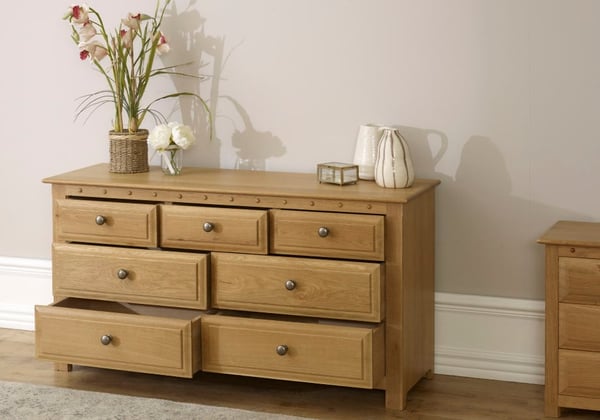 Unfortunately most mass produced furniture does not have dovetails because of the skills necessary to create them and labour costs involved.
Ultimately this can lead to bedroom furniture that is not sustainable to the environment because it only lasts a few years before it ends up in landfill. You'll also have the expense of having to purchase a replacement.
Are there any disadvantages to dovetail joints?
Dovetail joints are a tried and tested technique that are hard to equal, but they are only as good as the materials, manufacturing technique and craftsmen that create them.
download your free brochure
Members of the British Furniture Manufacturers (BFM), Revival Beds skilled team share over 200 years of master craftsmanship experience and only ever use the finest cuts of sustainable timber to create bedroom furniture to last a life time.
To find out more about our collection of solid wooden beds and furniture, click on the link below to download your free brochure. Alternately, to book a visit to our showroom and see the workshops – call 01777 869 669.