How To Make A Bed Like A Professional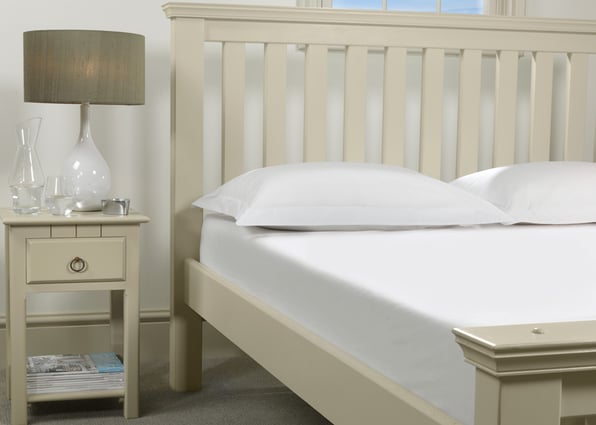 Do you struggle to get your bed looking perfect every time?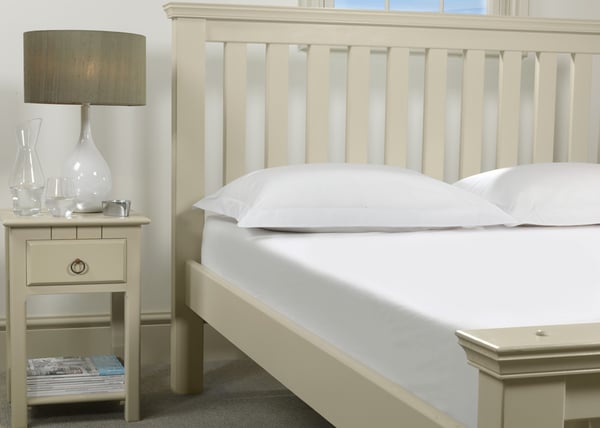 Making a bed is a skill which takes time to perfect – hotel staff have plenty of practice, which is why the bed always looks so pristine when you stay away from home. Follow our instructions and incorporate making your bed into your morning routine, and you too can have a beautiful bed:
Opt for convenience: A fitted sheet makes it much easier to get a neat finish on the bed. Tuck it in carefully all the way around the mattress, and ensure it is smooth and wrinkle-free.
Top sheet or not? This is a hotly debated topic in the bed making world, with some experts claiming a top sheet is unnecessary with a duvet, while others say it provides an attractive finish and a lighter cover if it's too warm to use a duvet all night. If you're using one, lay it over the bed pattern side down (so it shows correctly when you turn the top over the duvet) and ensure that it is evenly positioned on the bed.
Add your layers: If you're not going for a duvet, you'll need to have a blanket or two for warmth. Lay these over the top sheet before you do any tucking in. Align the top of your blankets with the top of the mattress, and then fold back the top section leaving room for the pillows.
Practice your corners: A tell-tale sign of a professionally made bed is the way the corners are tucked. Hospital corners give a clean, neat look, but can be tricky to perfect. There are plenty of videos and tutorials online to help you. Start by tucking the sheet under the mattress at the foot of the bed, before moving on to the corners. There is an art to creating the perfect hospital corner – it's a bit like wrapping a present.
Position the duvet: Finally, add your duvet or quilt, placing it evenly on the bed and smoothing down to get rid of any wrinkles
Finishing touches: Plump your pillows, and lay them flat on the bed for a modern, classy finish. Add any little extras like a throw or scatter cushions to make your bed look exactly the way you like it.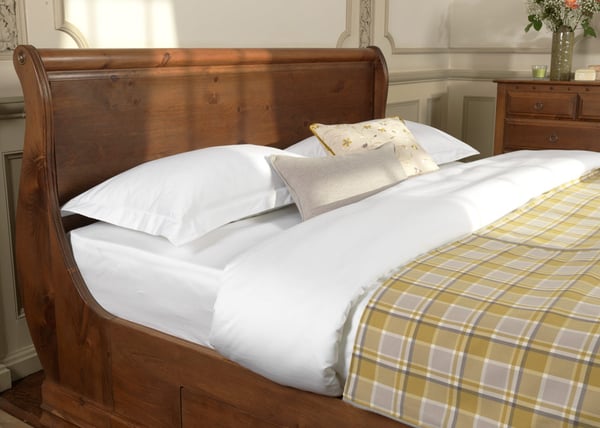 Top Tips for Pristine Beds:
1) If you have the time, it's well worth ironing your sheets, duvet cover and pillowcases, for a flawless finish. True perfectionists even iron their bed linen while it's on the bed!
2) Choose bed linen that fits your bed. This is a surprisingly common mistake, but a fitted sheet that doesn't fit is a recipe for wrinkles!
3) For a fuss-free look and to save time making the bed each day, opt for just a fitted sheet, duvet and the pillows you use to sleep with, nothing more. Scatter cushions, bolters, throws and other accessories look lovely when done well, but only add to the chaos if you don't have the time to spend arranging them properly.
Making an unusual bed style
If you're the lucky owner of a sleigh bed, a traditional four poster or another unusual type of bed, you might want to pay extra attention to the way you dress it, as these are styles that can really look breath-taking if they're made up properly. Maybe your mattress edge is hidden or harder to access at the foot of the bed or on all sides? Perhaps you want to make the most of the detailing on the bed frame itself, without hiding it with floor-length covers? Choose your bed linen carefully, take the extra time to lift the mattress to tuck sheets in properly, and your bed can be a stunning centrepiece to your bedroom.
Keeping your bed looking tip-top can be extremely satisfying. However, always be sure to make sure you regularly clean your bed and mattress, rather than just looking neat and tidy.
Request Your Free Brochure
As well as luxury bedding, Revival Beds also handcraft solid wooden beds and bedroom furniture in their Nottinghamshire workshops.
To find out more, simply click on the link below to download your free brochure.