The True Value of Custom Oak Furniture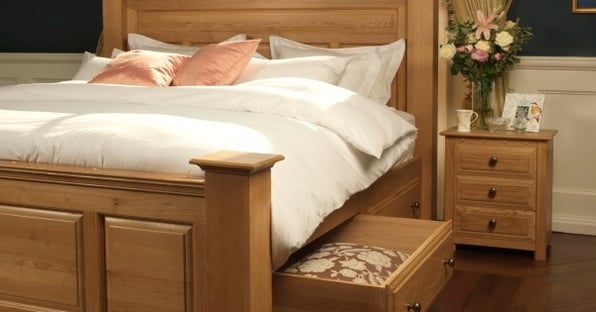 Today, homeowners are treated to a wealth of materials. From pine and glass to maple and mahogany, the abundance of options can be overwhelming. You want the very best for your interior and you want to make sure you're investing in something worthwhile.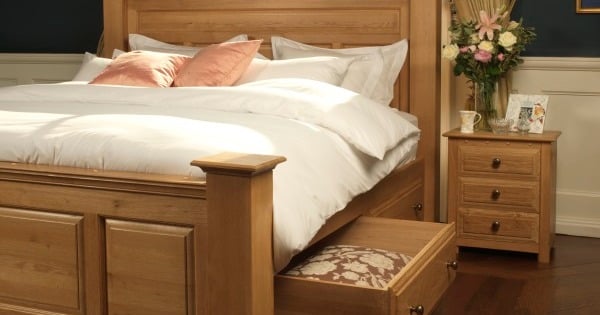 Despite the vast choice, you can't underestimate the true value of custom oak furniture crafted from your vision. From its durability to timeless design, here's why this material is so desirable.
One of a Kind Opulence
Custom means there are no boundaries in terms of design. You can have anything you want - made especially for you.
Unlike flat-packed options, you aren't confined to the styles featured on the shelves when you purchase custom oak furniture. At Revival Beds, every single piece is built by hand to order, so be as creative as you like.
Luxury takes time and you won't find these affluent options readily available at any furniture store you visit.
Although our handmade beds definitely deserve your attention, we also craft pieces from wardrobes to dressing tables and everything in between. You may want a bespoke height on the headboard of an Amalfi oak sleigh bed or some intricate details adding to your wardrobe.
They can all be customised to your exact requirements and we can tailor each and every one to suit your lifestyle. You never have to settle for anything that doesn't feel at home in your interior.
An Elegant Addition to Your Home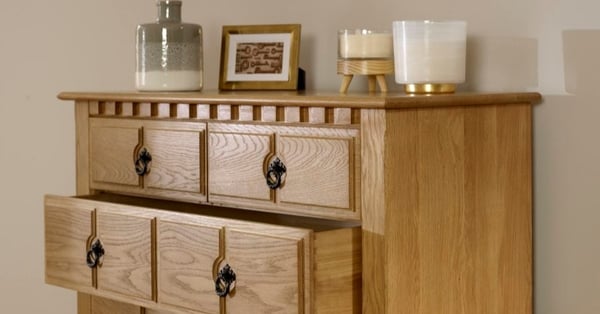 Oak has that traditional look, meaning it can work in harmony with other materials in the interior. For added unity, oak furniture can be effortlessly stained to marry well with other furniture.
With its naturalistic charm, oak brings warmth to any room and provides that homely feeling. If you're attracted to traditional design or if you have contemporary elements throughout, oak furniture compliments them both.
Whether you're an avid reader with a multitude of interesting books that require a robust bookcase or you have a desire to own something truly special, oak is a gorgeous addition.
Kind to the Environment
Cheaper alternatives may last for a few months, but ultimately you'll have to replace the furniture sooner or later. Mass-produced pieces look tired after minimal use, cheapening your overall interior design. Invest in higher-quality furniture like oak. It's durable and saves yet another particleboard piece in the landfills.
Although oak is a slower growing tree, it can be sustainable if it's grown and harvested correctly with appropriate management.
All of our wood at Revival Beds is sustainably sourced from FSC-certified suppliers. We're passionate about our processes and aim to be as kind to the environment as possible. It embodies all of the qualities of the robust material, without causing further devastation to our forests and landscapes. Our custom oak furniture are pieces built to prosper.
You can't put a price on the protection of our forests, so why not make a more environmentally conscious decision today? Even just purchasing furniture from craftsmen who put sustainability first can be a monumental stride.
Luxury to Last a Lifetime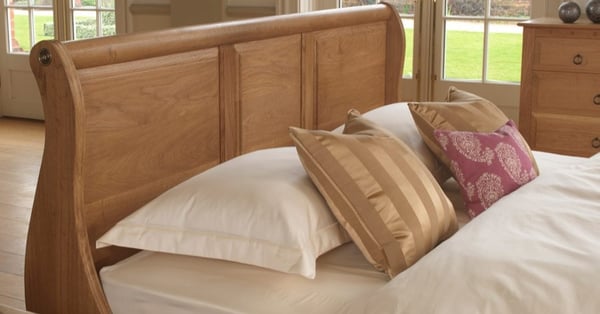 We know a bespoke piece can come at considerable expense. The beauty of oak furniture is that it requires minimal maintenance. Oak is like a fine wine - it actually gets better with age. Characteristics are accentuated and the natural undulations of the wood take the spotlight over time. Simply apply natural wax every 6 months to draw out the natural colour of the grain.
We invest time and enthusiasm to each project to ensure our custom oak furniture matches the vision of every customer, every time.
When it comes to bespoke bedroom furniture, work with experienced craftsmen who can make your vision come to life with their own two hands. We use our collective years of craftsmanship to create only the best for your home.
Recognise the Quality of Custom Oak Furniture With Revival Beds
The attention to detail that goes into Revival Bed's custom oak furniture is to be adored. That's why we've made buying something completely exclusive for your home simple.
In our 'Bespoke Handcrafted Furniture by Revival Beds: Tailored Just For You' guide, we detail the steps from inquiry to installation as well as showcasing some more of our previous bespoke projects. Download your guide below.