Is Affordable Sustainable Furniture Even a Thing?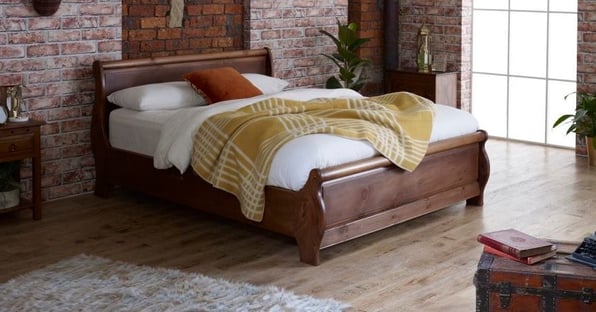 Sustainable interiors are one of the biggest decor trends at the moment. However, it's not just a fad - they're here to make themselves at home. Affordable sustainable furniture is most certainly available and more accessible than you think.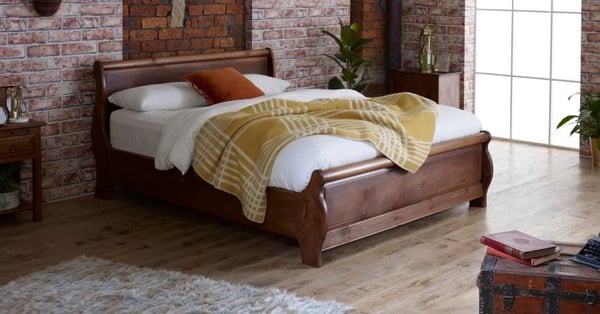 When people see 'sustainable', they often assume that the product will come with an expensive price tag. And yes, typically you are paying for the pleasure, but that doesn't mean it can't be affordable.
Invest in Higher Quality Furniture That Lasts a Lifetime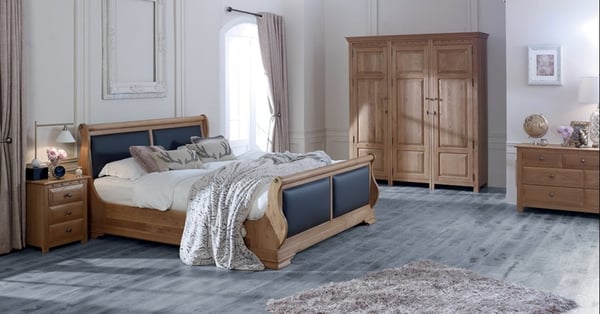 Furniture meant to stand the test of time doesn't exactly sound feasible. A cheap and cheerful flat-packed bedroom set might seem appealing at first but as many of us have found out the hard way, these particleboard wonders aren't built to last.
The primary issue with these highstreet pieces isn't just the material. The bigger problem is that it's easier to throw away than repair. When there's a smaller upfront investment, we may not think about the environmental impact of low-cost side tables in comparison to ones made of oak hardwood.
If something cheap breaks or doesn't quite fit a room's aesthetic, the simple solution is to buy something new. It's not too expensive so what's the problem with that?
Well, although flat-packed furniture offers a quick solution, investing in replacements every few years can take a toll on your finances. Even if it's not expensive right now, the costs can surely add up if you're having to purchase new furniture to replace your old, worn down ones.
Invest in strong, durable hardwood furniture. Oak and pine timber are well-known for their timeless designs too. We know it's not always the cheapest option, but it's definitely worth the money. When cared for properly, wood ages beautifully and grows old with you - it's a material built to last.
This sort of mentality can be incorporated into our lives as an ongoing lifestyle choice that will go towards protecting our planet for years to come.
Hardwood Furniture Is Stylish and Sustainable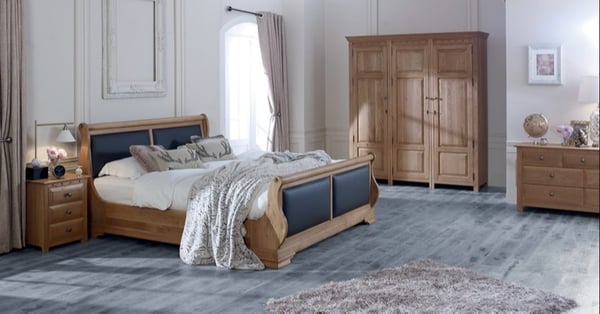 An obvious advantage of sustainable hardwood furniture is that it embodies all of the qualities of the robust material, without causing further devastation to our forests and landscapes.
Hardwood is an undoubtedly gorgeous material that looks perfect just about everywhere in your home. Cheaper materials show wear and tear easily but oak is a strong wood that needs very minimal maintenance.
Eco-Friendly Furniture is More Accessible Than You Realise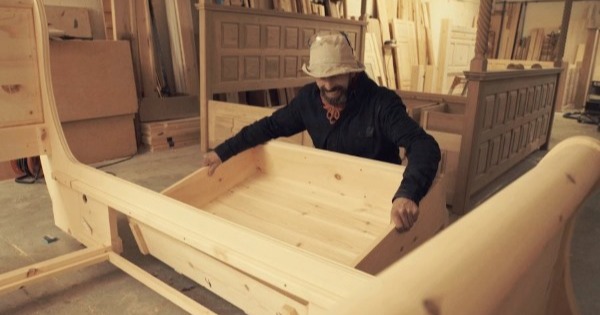 Future-proofing is a vital part of the quest for more sustainable modern lifestyles. Eco-friendly furniture isn't just a fable or something we should be thinking about - it's readily available for interiors now.
A quick fix can be simply moving away from flat-packed, mass-produced pieces that are often made in ways that are harmful to the environment. Hardwood is not only a kinder choice but also more luxurious.
Wood is the most natural renewable material. According to the British Woodworking Group, more than 90% of wood used in the UK is grown in Europe.
Make sure your furniture has been crafted from source materials as close to the point of production as possible. The shorter the journey, the lower the carbon impact. Many craftsmen spend time looking for cheap imports, creating enormous carbon footprints as they ship them around the globe - but not us.
At Revival Beds, each component is handcrafted from the highest grade timber, which is grown in ethically managed forests in Europe. Choosing to purchase from manufacturers that use wood derived from European sources is a more eco-friendly choice because the forests are now protected by legislation.
When it comes to hardwood furniture, they are crafted with quality and sustainability in mind by our experts from Revival Beds. We hand polish the oak wood in our workshop, making sure to highlight every unique detail and characteristic that makes oak so affluent.
Bring Sustainable Hardwood Into Your Home Today
Here at Revival Beds, we couldn't think of any other material we'd rather use, but should you make the transition? Definitely. Starting at home is as good a place as any.
Take a look at our sustainable collection click on the button below: