The Age Old Question: What Mattress Is Best for Me?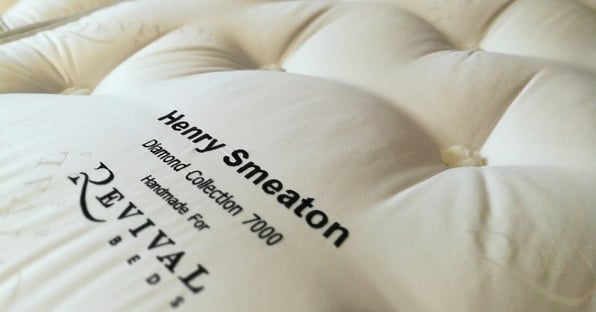 The type of mattress each person needs varies upon personal preference. As a rule of thumb, we suggest changing your mattress every seven years. With so many variations and a wide range of costs, it can be a challenge to know which one will serve you best.
You'll want to make sure your chosen mattress is worth the investment before you buy. So if you're asking 'what mattress is best for me'? We've given you all the information you need to make that choice.
Figure out Your Preferred Firmness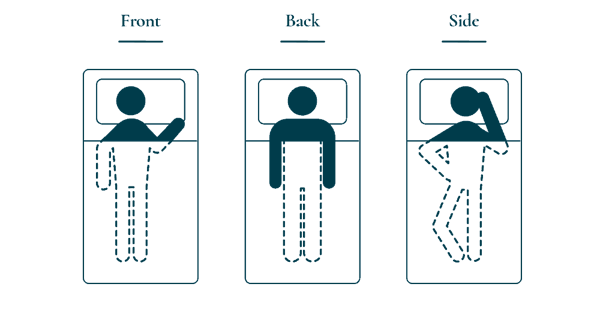 Mattresses can come with different levels of firmness: soft, medium and firm. Here's a general mattress firmness guide for whichever way you choose to snooze.
On your back: For those who predominantly sleep on their back, a medium mattress firmness could be ideal as it'll provide adequate support for the lower back.
On your side: People that sleep on their side could potentially benefit from a soft mattress and high pillow combination. This will allow your shoulders and hips to sink in, providing optimal comfort.
On your front: Those who sleep on their front could benefit from a firm mattress and low pillow combination; offering ample support for the neck muscles.
Whether firm, medium or soft, the perfect mattress needs to offer excellent support - however you sleep. A high-quality mattress will adjust to different bodyweights and heights. This is essential as they can both play a part in the choice of comfortable firmness.
Special Considerations When Choosing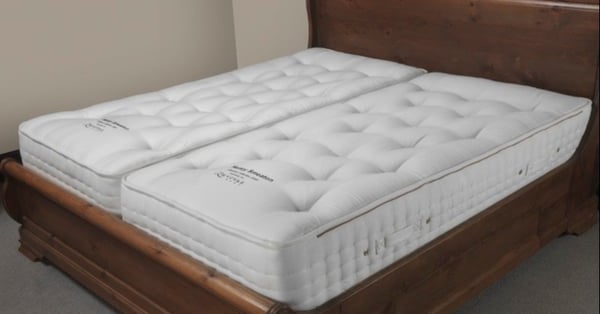 Selecting a mattress can be difficult enough, but finding the best mattress for a couple can create additional complications - especially if you both have diverse needs.
One solution to this is investing in a revolutionary ziplink or dual-feel mattress. A ziplink mattress comes in two halves and can be zipped together to create one mattress. This allows for each half of the mattress to differ in firmness, ensuring both parties get what they need to have the comfiest, best night's sleep possible.
At Revival Beds, we have a collection of luxurious Henry Smeaton mattresses that fit snugly on our handcrafted beds that come with that functionality. It's just one of the ways we want to help you sleep better. Each mattress comes complete with a five-year guarantee and all fabric is 100% chemical-free and 100% recyclable.
So if you're passionate about sustainable practices like us, your mattress doesn't have to end up in a landfill when it's time to replace it.
Material Options For Your Mattress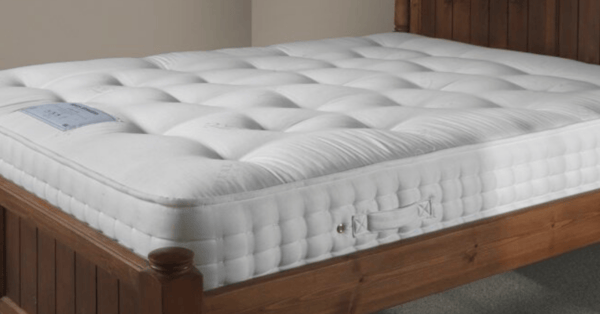 There are mattresses with specific issues, sizes, sleep styles and firmness in mind - but what about materials? If you're unsure of your options or simply don't know where to start, it can be quite a frustrating process.
Each material has different functions and features, so here are some options you have available.
Memory Foam
There's a wide spectrum of foams classified as "memory foam" and not all are created equal. Historically, memory foam has had a bad reputation for making sleepers too hot. However, the best memory foam mattresses will have microclimate fabric to aid body temperature control.
Memory foam is suited for sleepers who want body shaping, pressure relief and support. This is mostly because it will maintain posture and align your spine horizontally when sleeping on your side.
Latex
Latex is the ideal choice for people who want absolute comfort, yet aren't fond of the feel of a memory foam mattress. The material provides unmatched uplifting support, giving your body what it needs to sleep soundly.
A mattress made from 100% natural latex and chemical-free fabric will help allergy sufferers. Dust mites can't live in natural latex and it also helps provide a hypoallergenic barrier.
It's also an extremely durable material and should serve your sleeping needs well.
Pocket Spring Mattress
This type of mattress is more luxurious as it's made from individual, small springs housed in their own sumptuous pocket of fabric. This means each spring moves independently, providing more support than other alternatives.
With a pocket spring mattress, there's often padding above the springs, such as a wool, silk and cashmere blend. It's a definite upgrade from the traditional innerspring mattress we are all familiar with.
Hybrid mattress
A combination of materials, usually including memory foam, latex and pocket springs. Hybrid mattresses are designed to give a more balanced sleeping experience and aim to encompass all the benefits of each material.
They often come with a pocket-sprung base and a memory foam top layer, providing both comfort and support to alleviate aches.
These are just a few of the components you must consider when purchasing a new mattress. There's also the environmental impact and longevity for you to consider. All of these are elements we've covered in our latest guide.
Need Help Finding the Right Mattress for You?
How do you know when it's time to retire your mattress? We spend a third of our life sleeping, so it's important to invest in high-quality mattresses that allow us to do so comfortably.
From finding the perfect mattress to learning more about Henry Smeaton and their commitment to comfort, take a look at our mattress guide to learn more and find the perfect choice for you.