The benefits of natural latex mattresses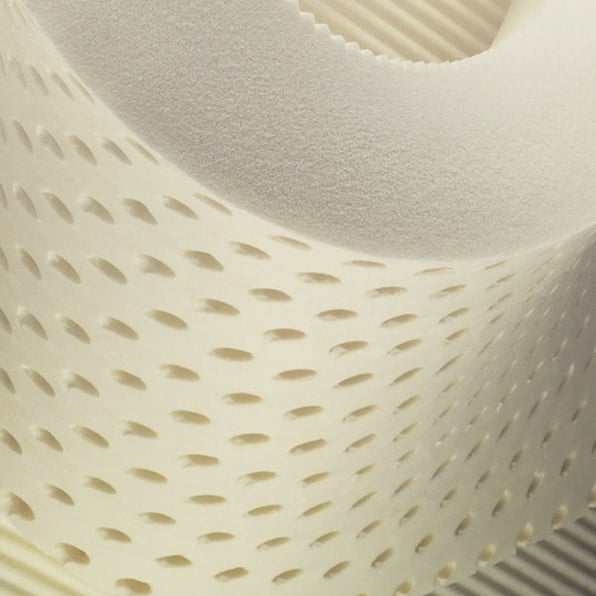 Latex Mattresses Are Naturally Resistant To Dust Mites, Mould & Bacteria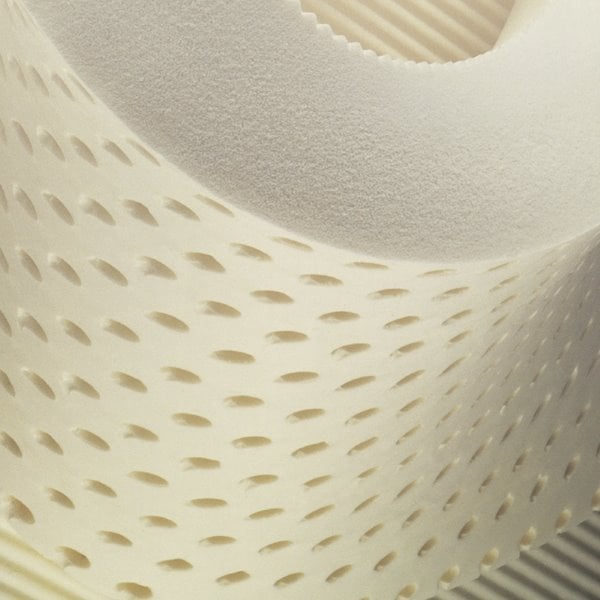 When you think of the best materials to use when making a mattress, then latex wouldn't necessarily be top of your list. However, believe it or not, the rubbery material that you routinely associate with rubber gloves and balloons is a fantastic material for mattresses.
So, lets first find out a little more about latex, and then look at the benefits of mattresses.
Does latex have chemicals in it?
Some latex mattresses will have chemicals in it, but you can buy 100% natural latex mattresses that contain no chemicals. For example, blended latex can be made of up to 70%, which is chemical adhesive, but there are chemical free options as well.
If you want a latex mattress with chemical-free latex, always ask the mattress manufacturer and make sure that the latex used is 100% natural and contains no chemicals.
Where does latex come from?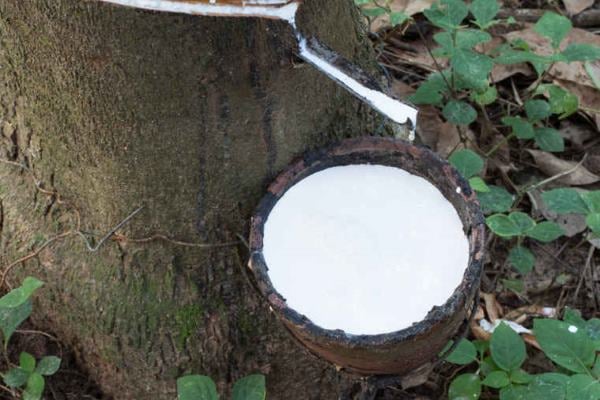 Latex is a natural rubber material. It is the sap/serum harvested from Hevea brasiliensis trees and contains a lot of elasticity. It is important that latex is harvested within a sustainable environment. The sap is baked with other components to create latex foam. If the sap is mixed with other natural ingredients, then it is natural latex, but if mixed with any chemical adhesive, then it is not chemical free.
the benefits of latex mattresses
Below are the benefits of a latex mattress:
Latex is a very comfortable and supportive sleeping surface - it conforms to your body weight and pushes it back up to provide more uplifting support.
Natural latex is dust mite, mould and mildew resistant. Dust mites can not live in natural rubber, so chemical free latex mattresses are ideal for allergy sufferers.
Motion transfer - the structure of natural latex means it provides very low levels of motion transfer, which is ideal if you sleep with a partner because you are less likely to disturb them in the night when you move around.
Edge support - because latex recovers more quickly than memory foam it provides more uplifting support throughout the mattress, giving you more support on the mattress edge.
Natural latex has excellent air circulation, so it doesn't make you feel hot as can often be perceived. The open cell structure in latex, along with the pinhole patterns created by the manufacturer, allows for good breathability, resulting in a cooler, more restful nights sleep.
Easy to maintain and manoeuvre - you don't have to turn or rotate a solid foam latex mattress, so they can be very easy to maintain. Latex mattresses also have the advantage of being flexible and easy to clean, which means they are easy to get in and out of rooms or even up the stairs if you ever move house. However, this does not apply to different types of mattress construction with a layer of latex, like a pocket sprung mattress for example. For complete peace of mind, always follow the care and use instructions provided by the manufacturer.
Our natural latex mattresses
All the latex mattresses in the Revival Beds collection are handcrafted in Yorkshire and 100% natural and chemical free.
Download Your Free Brochure
To find out more about our collection of luxury mattresses and quality beds frames, which are all handmade to order in the UK - simply click on the link below to download your free brochure.