Matching Bedroom Furniture and Why It Matters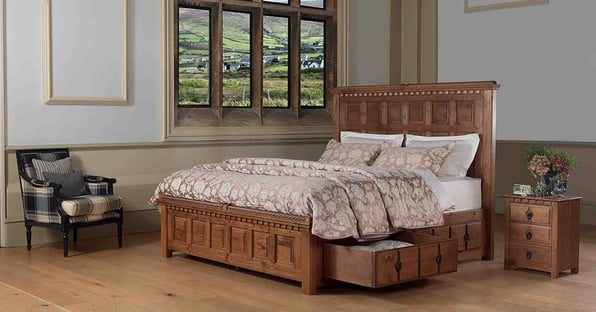 Does your bedroom furniture need to match? Only if you want a no-fail way to create a canvas to last you through the decades.
When creating the perfect sleeping sanctuary, the visuals and atmosphere of the bedroom can have just as much to do with how comfortable you feel as the mattress itself. Here's why a cohesive bedroom set matters more than you think.
Timeless Solution for Your Sanctuary
Matching doesn't always mean mass-produced. If a coordinated choice isn't appealing to you based on the notion they're poor quality, impersonal and not at all customisable - we have good news for you.
Many experienced craftsmen will cater to your needs, so don't be afraid to think outside the box. Your bedroom furniture is a reflection of your unique personal style; get creative with fabrics and finishes, even deciding intricate details like knobs to create something truly exclusive to you.
Custom-made pieces guarantee you won't have the same matching furniture as anybody else and will look right at home with each other. Premium quality, timeless designs and dedicated craftsmanship help take the levels of luxury and elegance in your abode even further.
Lessen Your Environmental Impact
You can't put a price on protecting our forests, so why not make a more environmentally conscious decision when you can? Even just purchasing a high-quality furniture set that's durable and versatile is a more responsible step you can take.
Invest in higher-quality furniture like oak. It's durable and saves yet another particleboard piece from ending up in landfills. When cared for properly, wood ages beautifully and will stand the test of time.
You get the benefit of having wooden bedroom furniture that gives the impression that it's been in the family for generations without damaging the overall ambience of your bedroom - or the environment.
Pieces Built to Prosper
Today's homeowners are treated to a plethora of materials. From pine and glass to maple and mahogany, finding cohesive pieces that match with such an abundance on the market can be a challenge.
Not all wood is crafted equally. If you want the very best for your interior, you need to make sure you invest in something worthwhile.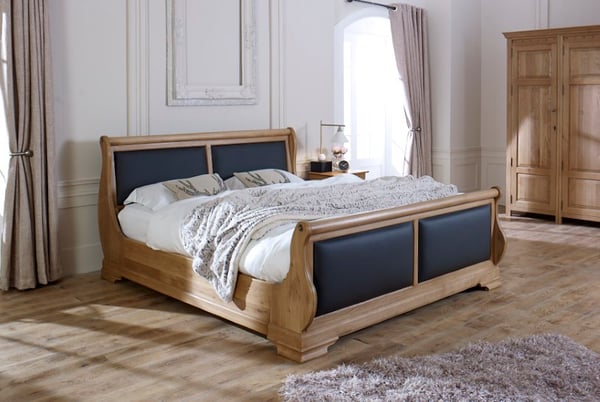 Cheaper alternatives may last for a few months, but ultimately, you'll have to replace the furniture sooner or later. Mass-produced pieces look tired after minimal use and even if you replace them, it isn't guaranteed to look exactly the same due to discrepancies in the production.
Besides, it's much easier to match wood than it is to match MDF and metals. And who doesn't enjoy the look and feel of a well-crafted piece of furniture?
Maintain Interior Excellence
It's sacrilege to pair a wooden hand-crafted bed or wardrobe with lower quality MDF flat-pack pieces. Their low durability and unoriginal designs draw attention in all the wrong ways.
We understand it can be hard to justify the initial cost for solid wood bedroom furniture. However, high-quality pieces elevate your bedroom interior further and you'll get extra peace of mind knowing they won't go out of style after the next issue of your favourite home interior magazine is released.
Perfect Canvas for Change
If you buy a metal frame for the bed, you're already setting yourself up for a challenge. You're limited to where you can take your interior design dreams, which can just seem like an unnecessary constraint when decorating. It's one of the only times you can truly express yourself.
Matching furniture is surprisingly versatile. You'll have complete freedom to blend different materials and styles whenever you please. It's completely normal to want to switch up your bedroom style every so often. In those cooler months, you might want rich jewel tones and luxe faux fur and in the summer, something a little more romantic and airy to let in the light.
What's smarter and more cost-effective? Swapping small details like drapes for another colour or fabric or purchasing brand new bedroom furniture in an entirely new style?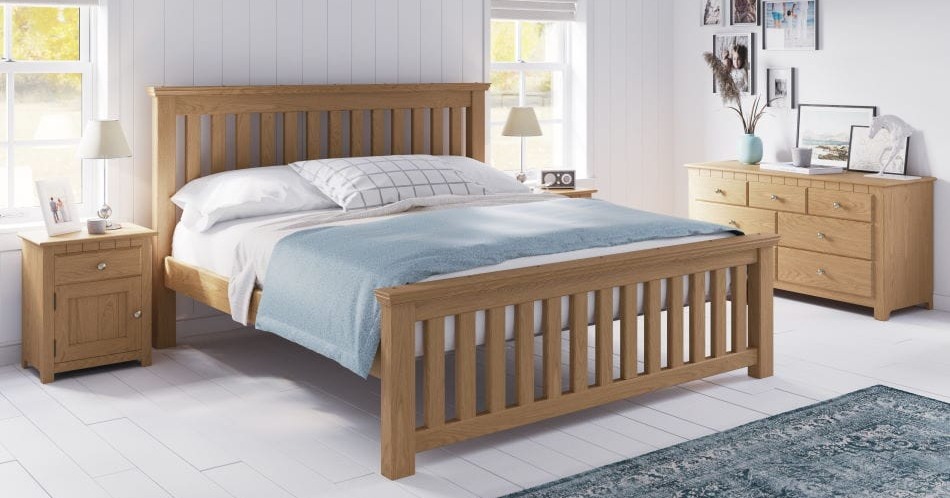 That's where the versatility aspect of premium bedroom furniture comes in.
The qualities are so superior; you can amend the bedroom style and ambience at your will to create a different atmosphere each time - without ever needing to replace the bed. So, now you know why having cohesive bedroom furniture is so essential, we have just the collection for you to peruse.
Match Your Bedroom Furniture With a Premium Cohesive Collection
If you're unsure about where to start when it comes to high-quality matching bedroom furniture, we have you covered.
From tailored wardrobes to coordinated side tables, this free and comprehensive brochure will help you find the perfect pieces to complement each other. To get your free copy, click on the link below and start crafting a space that you love coming home to.