4 Reasons Why Handmade Oak Wardrobes Are the Epitome of Luxury Storage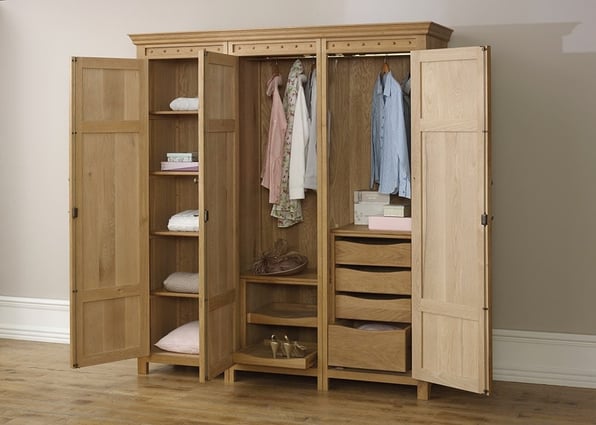 When it comes to storage, handmade oak wardrobes are unrivalled. They're high quality, durable and handcrafted exactly the way you want them when purchased from a reliable workshop.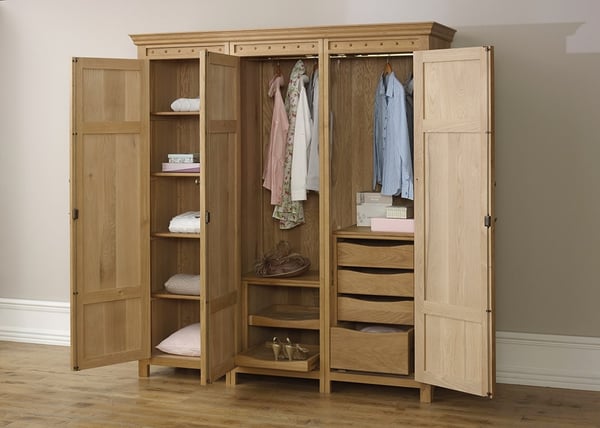 Here are four reasons why handmade oak wardrobes are the most affluent bedroom addition:
A Durable Piece that Lasts a Lifetime
Only the Highest Quality Materials Are Used
Crafted the Way You Want It
Delivered and Installed Just for You
1. A Durable Piece that Lasts a Lifetime
Unlike flat-packed alternatives, handmade oak wardrobes are built to last. You'll often find with inexpensive, mass-produced furniture that they're created from MDF which doesn't withstand dismantling and manoeuvring like solid oak furniture.
The interior of your handmade wardrobe receives the same attention to detail as the exterior. Full-length or short-drop hanging rails are secured into the wood with brass cup screws so they won't part company with the side sections. The beauty of our handmade wardrobes is that they're built using strong mortise and tenon joints.
Nothing competes with solid oak when it comes to wardrobes. You have a beautiful piece that, when cared for, can be passed down through generations. It'll demand attention in whatever environment it's placed in, making it a perfect family heirloom.
2. Only the Highest Quality Materials Are Used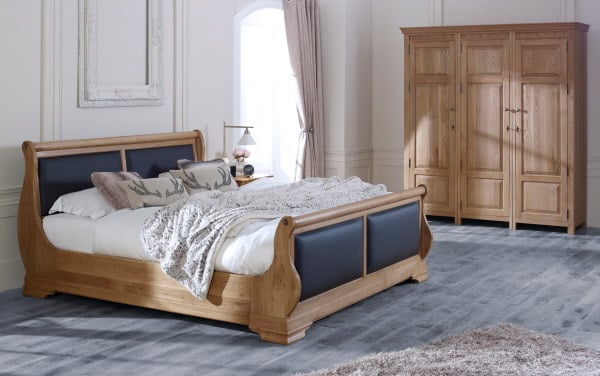 A handmade oak wardrobe is made with only the finest, sustainably sourced materials. Oak is well known for its durability, with strong attributes and an elegant finish. With medullary rays, these naturally occurring marks add definition to any oak furniture piece.
We hand polish the oak wood in our workshop, making sure to highlight every unique detail and characteristic that makes oak so lavish. Cheaper materials show wear and tear after a year or so but oak is a resilient wood that needs very minimal maintenance, making it a wise choice for bedroom furniture.
3. Crafted the Way You Want It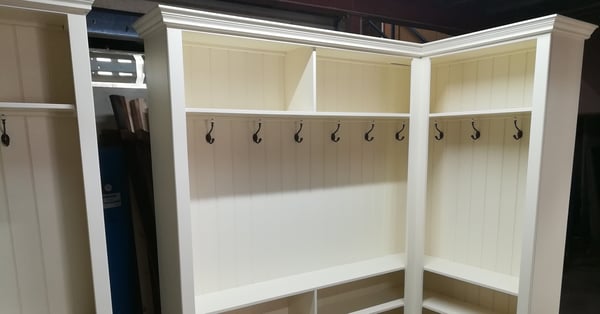 What makes handmade oak wardrobes so sought after is their ability to be entirely bespoke for your storage requirements. Need a custom height, width or length? At Revival Beds, our craftsmen devote undivided care and attention to everything in the workshop - ensuring it's made just the way you want it.
Nothing is 'off-the-shelf'. We cater to each order differently and we're proud to say there's never been a request we haven't been able to craft. We even offer a service so your wardrobe can feel right at home, colour matching to any existing pieces and creating harmony throughout the space.
There's nothing more luxurious than having a piece of furniture handmade entirely to your specifications. Talk to us about your perfect wardrobe and we'll design and build it just for you. Our six internal configuration options means your new oak wardrobe can be entirely customised for your requirements.
4. Delivered and Installed Just for You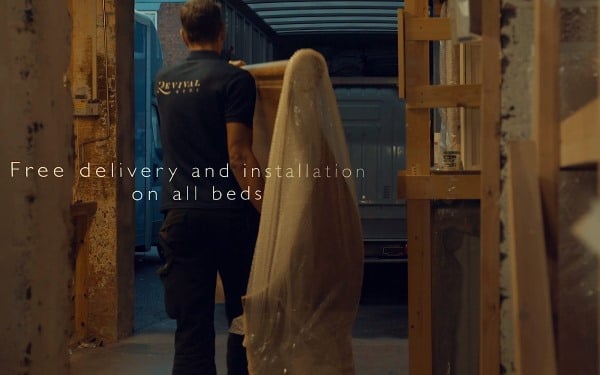 Deciphering instructions and fumbling around for screws can be frustrating when building furniture. Here at Revival Beds, we take away all the stress. Whether it's our four poster ambassador bed or a stately oak wardrobe - our specialist team deliver and install your furniture just for you and build it wherever you want.
It's clear why so many people want handmade oak wardrobes. They're the very definition of luxury and our customers can choose the option that fits their abode the best. Why not see what other furniture you can invest in with the same qualities?
Explore Our Other Luxury Furniture Collections
Luxury materials, bespoke options and tailored solutions. Handmade oak furniture from Revival Beds is crafted with excellence in mind. There's no need to worry about constructing any of our pieces - it's just part of our unmatched service.
For a closer look at our premium pieces without coming to our workshop, download our brochure using the link below to begin your search for the perfect bedroom furniture.